A Quick Guide to Hardwood Floor Patching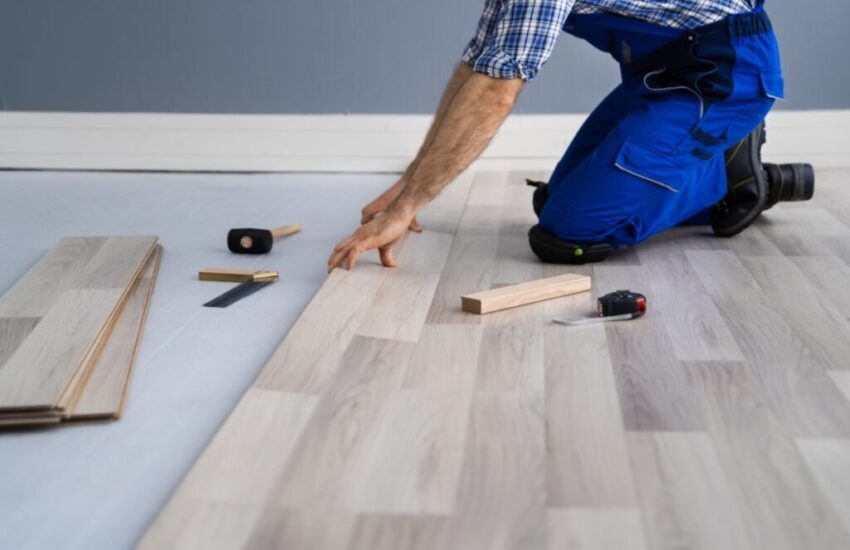 Published March 1, 2023
Hardwood is known for requiring minimal maintenance and durability. However, that's not to say it's completely impervious to damage. Hardwood flooring, in particular, can sustain damages like minor scratching.
Homeowners would usually ignore this or use simple home repairs like using epoxy glue. However, there are types of damages that you simply cannot ignore, like when there's a massive crack or the plank is split in two.
In those cases, a hardwood floor patch is often the most suitable repair method.
What Is a Hardwood Floor Patch?
A hardwood floor patch is one of the many types of repairs you can do on hardwood flooring.
It involves completely removing the hardwood planks and replacing them with new ones. So, compared to repairs involving minor scratches or cracks, it requires a lot more effort, time, and an arsenal of repair items.
Items Needed for a Hardwood Floor Patch
Before you can patch your damaged hardwood flooring, you need to gather the following items:
Construction adhesive

Hammer

Hardwood floor boards

Miter saw

Oscillating saw (make sure it uses a woodcutting blade)

Painter's tape

Polyurethane

Pry bar

Sander

Tape measure
Once you have these, you can proceed to the step-by-step instructions.
How to Patch a Hardwood Floor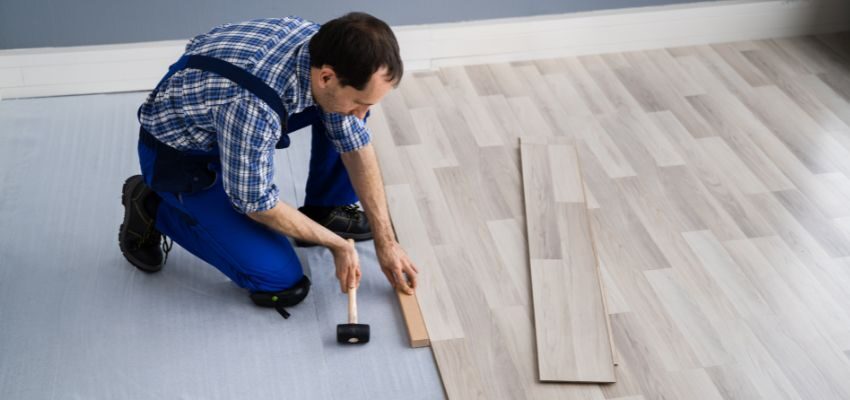 Every homeowner who's done a hardwood floor patch before has their own way of going about the process. But if you're a beginner, it's best to just follow these steps:
Determine which wood planks you have to remove and which ones you have to leave alone.

Mark the planks you need to remove by taping their edges with painter's tape. Make sure you place the tape accurately, as you'll use their outlines to cut the planks.

Use an oscillating saw to cut the planks whilst following the outlines of the painter's tape.

Once the plank has been cut away from the flooring, pry it loose with a pry bar and remove it.

After removing all the planks, you would have made gaps between the remaining planks. Use a tape measure to take their measurement so you know how long and wide you should cut the new boards.

Spread construction adhesive onto the surface where you'd put the new boards.

Finally, place the new boards in the gaps.

With the hardwood floorboards in place, use a sander to make sure the new boards and the old boards are levels.

Use the stain you used for your old hardwood floor so the new boards will blend seamlessly with the

floor texture

. For optimal results, you can test the stain on scrap wood to see how well it blends.

If you're struggling to find the perfect stain, just bring one of the old boards you removed to a home center. The staff might be able to get you the stain you need.


Leave the new boards overnight, then top them off with a layer or layers of polyurethane.
With that, you'd have successfully patched your damaged hardwood floor.
Parting Words
Keep in mind that it's not always going to go smoothly. You may end up overextending and cutting a board that you shouldn't have. It's also possible to place the new board and find out it doesn't fit perfectly. Those are some of the common issues you'll face in this project. It may be frustrating, but at the end of the day, you can always try again if it doesn't work out the first time.
Hire The Timber Experts For Your Next Project
Vintage & Specialty Wood should be your source of the highest quality timbers from around the world. When it comes to fabricating and installing reclaimed wood or specialty wood products in your home, we don't cut corners. We offer many reclaimed wood and specialty wood products such as Douglas Fir, white oak, and much more. We also offer timber framing and wood flooring services as well. Contact our team today to speak to a timber expert about what Vintage & Specialty Wood can do for you.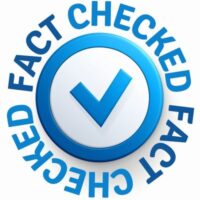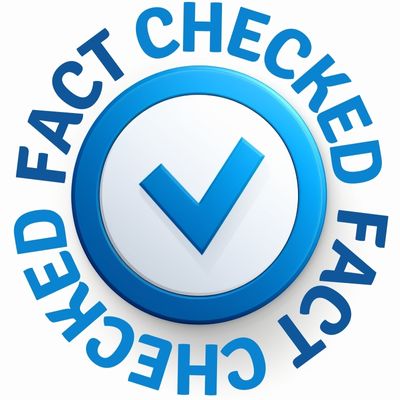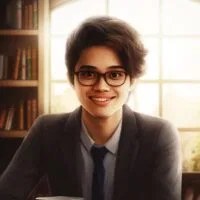 About The Author
Lenard Arceo is an experienced writer who enjoys writing about home design and real estate topics. In his free time he enjoys learning to code. He has spent most of his life writing for reputable website blogs and has helped reach millions of people on the internet.