5 Hardwood Floor Repairs You Can Do Alone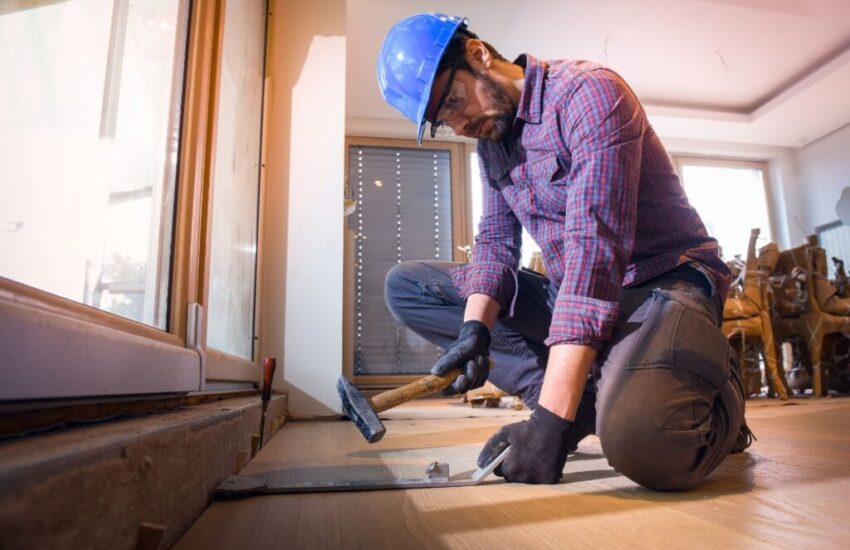 Published March 6, 2023
Hardwood might be one of the most durable materials you can use for flooring, but it can still sustain damage, given enough time. Eventually, it'll come to a point where you must repair your hardwood floor.
If you're particularly diligent at maintaining your hardwood floor, you may even want to do the repairs regularly.
In that case, the following hardwood floor repairs should go a long way in helping you maintain your flooring.
1. Leveling
Leveling is perhaps one of, if not the easiest, and most straightforward hardwood floor repairs on this list.
This repair is applicable if your hardwood floors are making squeaky or creaky sounds. If so, it's most likely because the floorboards are becoming loose. In that case, you need to level the floorboards properly.
To level a hardwood floor, you need to buy a shim. Then, you must position that shim on top of the squeaky floorboards. And at that point, you need only to hammer down the shim using a hammer or mallet.
In doing so, you can straighten the hardwood floorboard once again. And since you're not directly hammering the floorboard, there is minimal risk of damaging it in the process. The only downside to this repair is that if the squeaky or creaky noise isn't due to loose floorboards, the noise may persist even after you perform this repair.
2. Mending
Mending is most applicable if your hardwood floors show signs of wear and tear in the form of scratches, particularly scratches that only affect the protective layer of the wood, also known as the hardwood finish.
To "mend" the minor scratches in a hardwood floorboard, you can either use the organic or chemical methods. The organic method involves combining solutions like vinegar and olive oil, pouring it on a towel, then rubbing it on the surface. The chemical method involves using a finish restorer in a similar manner.
3. Filling
Filling is basically an upgrade of mending in that it's most applicable for deep scratches. It involves filling in the gap/s made by the deep scratch with filler—a compound with similar properties to wood and hardens when dry.
Filling or fixing a deep scratch on your hardwood floor is more complex than you'd initially think.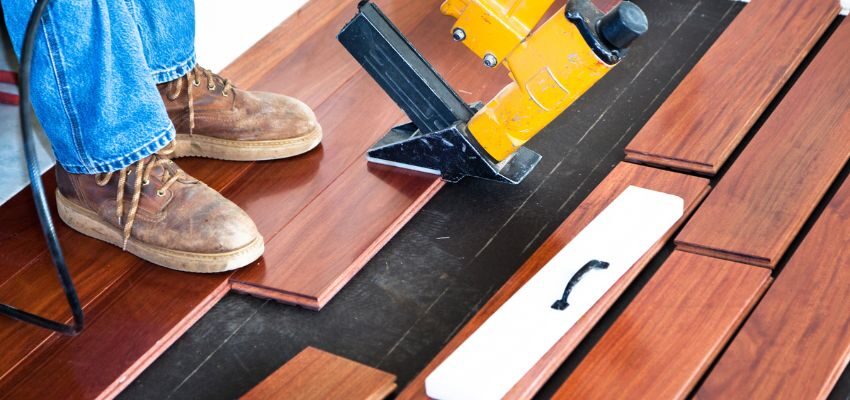 First, you need to buy the wood filler. Then, to ensure the filler can remain in the gap for a long time, you need to remove the layer of finish or stain on the wood. That way, the filler can penetrate the cracks properly.
To do so, dip a cloth on mineral spirits, then rub that cloth onto the scratched area. That'll get rid of the finish, and at that point, you can fill the gap with the wood filler. Next, you must sand the surface so it's entirely level with the unscratched surface. Finally, reapply a layer of stain or finish on the filled area.
4. Refinishing
Refinishing is, as the name suggests, the process of removing the layer of finish on your hardwood floor and reapplying it immediately after. It's most applicable if your entire hardwood floor is worn out.
It doesn't really "repair" any floor issues, as much as it improves its appearance.
To refinish an entire hardwood floor, you need to set aside anything that may get in the way, like shoe moldings, furniture, and doors. Next, you need to clean the floor with a vacuum so dust and dirt also don't get in the way.
Then, you must sand the hardwood floor, preferably with a walk-behind sander, for convenience sake.
Finally, you can reapply the finish and add a topcoat or stain if you want.
Of course, these are not the exact steps, but that's roughly how every refinishing project goes. This is perhaps the most time-consuming and difficult hardwood floor repair you can do, but you can still do it alone.
5. Patching
Patching is applicable if a specific area in your hardwood floor is severely damaged, like a deep hole, for instance, or a couple of cracked floorboards. The idea behind a hardwood floor patch is to remove a couple of hardwood floorboards from your flooring and replace them with new ones, preferably ones that look similar to the original floorboards.
To patch hardwood flooring, you need to buy wood flooring or floorboards. Next, mark the floorboards you need to remove and cut the floor with an oscillating saw while following the outline you made in the previous step.
Once that's done, pry the cut floorboards out using a pry bar. Then, prepare your new floorboards.
Spread construction adhesive onto the gap you just made, then place the newly cut floorboards. Make sure you apply a stain similar to the flooring, so the new boards look like the original floorboards.
Closing Thoughts
As you can see, you have several options if you want to do some hardwood floor repairs. There are repair methods for everyone, whether you want to do repairs frequently or once every couple of months. But you must also remember that there's a limit to how much you can repair your hardwood floor. At some point, you will have to call it a day and replace the flooring altogether, but until then, you can use these repair methods.
Hire The Timber Experts For Your Next Project
Vintage & Specialty Wood should be your source of the highest quality timbers from around the world. When it comes to fabricating and installing reclaimed wood or specialty wood products in your home, we don't cut corners. We offer many reclaimed wood and specialty wood products such as Douglas Fir, white oak, and much more. We also offer timber framing and wood flooring services as well. Contact our team today to speak to a timber expert about what Vintage & Specialty Wood can do for you.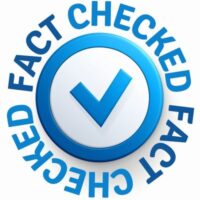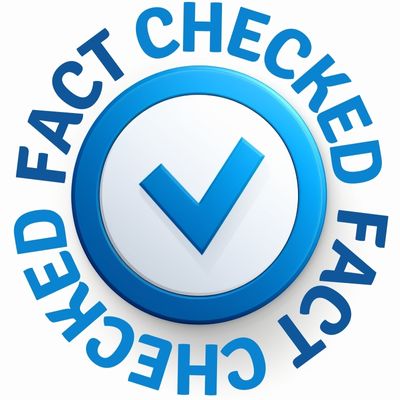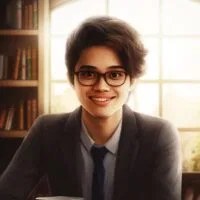 About The Author
Lenard Arceo is an experienced writer who enjoys writing about home design and real estate topics. In his free time he enjoys learning to code. He has spent most of his life writing for reputable website blogs and has helped reach millions of people on the internet.