The 9 Best Hardwood Floor Polish in the US

Published July 6th, 2020
You simply can't go wrong with wood flooring. All types of hardwood have this classic, earthy aesthetic to them and can certainly fit in any setting. And we all know that it takes a great amount of care and maintenance to maintain those awesome aesthetics. So be it solid, engineered, or reclaimed, you should polish your hardwood floor regularly to keep it in top shape.
Polishes and wood floor cleaners are a great way to remove scratch marks and other abrasions while giving your hardwood a glossy finish. Here are the nine best hardwood floor polish in the US.
1. Bona Hardwood Floor Polish – High Gloss
Bona's reputation precedes itself in the hardwood floor care industry. This company has been around since 1919, so you could say it's more than a well-established brand. Their high gloss hardwood floor polish is no joke either.
Bona Hardwood Floor Polish is specially formulated to protect your hardwood floor from the regular wear and tear. It does this by filling out the micro-scratches and scruffs on your floors while bringing them back to life with a beautiful glossy finish.
One 32-oz bottle of this floor polish will cover an area of about 500 square feet (roughly 46.45 square meters). It is a GREENGUARD certified product. This means it's not harmful for the environment since GREENGUARD certified products have low chemical emissions. It's also suitable for almost all types of wood floor finish – be it unwaxed, unoiled, or polyurethane finished.
For best results, apply Bona polish to your wooden floor every 2-4 months. They're pretty easy to apply. You can use a mop, microfiber pad, or any old shirt you're not using anymore. But be sure to read the product instructions first before using.
You can check out the product page here.
2. Howard Products FW0016 Wood Polish & Conditioner
Howard Products' Feed-N-Wax is the product on this list with the most customer reviews on Amazon. With over 10,000 reviews, this product garnered an average rating of 4.6 out of 5. Talk about an all-star.
Like Bona, Feed-N-Wax is also suitable for all types of wood surfaces. It has Carnauba Wax and Beeswax which both offer protection against wear and tear. Plus, its blend of conditioning oils "feed" the wood keeping it from drying and fading. This also emphasizes the wood's natural grain making it look more rustic and luxurious.
This product can be used every month to keep wood in prime condition. Like every product on this list, you should also perform a spot test before applying it to large surfaces.
Check the product page out here.
3. Orange Glo 4-in-1 Hardwood Floor Cleaner and Polish
Orange Glo 4-in-1 Hardwood Floor Cleaner and Polish does everything you could want from a floor polish. It cleans, protects, and shines your hardwood floors while leaving behind a fragrant orange scent.

This product is perfect for homes with lots of human and pet traffic. Unlike oil soaps, this hardwood care product cleans and polishes surfaces without dulling your wood's finish and leaving residue.
Check the product page out here.
4. TriNova Hardwood Floor Polish and Restorer
TriNoVa Hardwood Floor Polish and Restorer does a thorough job of making your wood floors look brand new. Its commercial strength solution fills out micro-scratches while bringing out your wood's natural gloss and sheen. Thanks to advanced polymer technology, TriNova's product goes on floors smoothly and finishes clear.
It's a straightforward product to use. Simply clean the floor of any dust or debris, and apply a good coating of this product. It dries as quickly as one hour to 24 hours for heavy traffic.
Check the product page out here.
5. Quick Shine High Traffic Hardwood Floor Luster and Polish
As its name suggests, Quick Shine hardwood floor polish are best for hardwood floors that are expected to have high foot traffic. The three main selling points of this product are: restore, protect, and refresh.
It restores the richness, color, and grain depth of your hardwood floors. Many wood floors get dry and even crack. Quick Shine's hardwood floor polish does its best to restore your hardwood to its former greatness. Next, it protects your floor by coating it with a layer that covers micro-scratches and evens out surfaces. And lastly, it refreshes your hardwood by leaving a polished finish.
This product is an EPA approved Safer Choice Product in the USA. We recommend reapplying this floor polish every 2-3 months.
Check the product page out here.
6. Weiman Eco-friendly Wood Floor Polish
Weiman's Eco-friendly Wood Floor Polish is a zinc-free solution that shines, protects, and renews any hardwood floor. It does this by forming a barrier that resists scratches, scuff marks, and types of dirt. All these while leaving your hardwood with a bright and natural sheen.
Check the product page out here.
7. Rejuvenate Professional Wood Floor Restorer
Like the other items on this list, Rejuvenate Professional Wood Floor Restorer fills in scratches, protects your wooden floor, and restores its glossy shine. But one of the best things about this is it dries in as fast as 45 minutes.
This water-based polyurethane floor polish bonds into the wood's existing finish. This gives your floor a waterproof layer to protect it against stains and spills but without the waxy buildup. Plus, depending on the foot traffic, it can last for years – definitely a value for money.
If you've been using wax for years, however, you should clean up the wax buildup first before applying this wood floor polish.
Know more about it here.
8. Murphy Oil Soap Wood Cleaner
At only $3.48 per 32 fl.oz. bottle, this is one of the cheapest wood floor cleaners out there. It doesn't contain ammonia, bleach, or phosphate and contains natural ingredients making it biodegradable. Thus, a win-win for the environment and you.
Formulated with water and plant-based oils and waxes, it provides a gentle clean for all types of wood surface. You can even use it on unfinished woods and even non-wood surfaces like ceramic tiles, painted surfaces, and vinyl.
Check it out here.
9. Minwax Hardwood Floor Reviver
The last hardwood floor polish, but certainly not the least, is Minwax's Hardwood Floor Reviver. I called it floor polish, but it's not quite that. It's actually much more durable than a standard floor polish.
Like the rest, it's equally capable of renewing and revitalizing old, dull hardwood floors. It does this by covering the hardwood with a crystal-clear finish that doesn't change your floor's natural color.
The application is simple, requiring only a light sweeping beforehand. The effects of Minwax's Hardwood Floor Reviver can last up to 6 months! Check out their product page here. 
Learn more about it here.
So which of these is the best one? It depends. Each type of wood will react differently to different types of polish. If your floor is finished, it can affect the final outcome too. And if you're an eco-warrior or just absolutely hate the strong smell of chemicals, you'd obviously go for eco-friendly options. This post is just to guide you. At the end of the day, it still boils down to your individual preference.

(Related: Common Floating Floor Problems and How to Fix Them)
Hire The Timber Experts For Your Next Project
Vintage & Specialty Wood should be your source of the highest quality timbers from around the world. When it comes to fabricating and installing reclaimed wood or specialty wood products in your home, we don't cut corners. We offer many reclaimed wood and specialty wood products such as Douglas Fir, white oak, and much more. We also offer timber framing and wood flooring services as well. Contact our team today to speak to a timber expert about what Vintage & Specialty Wood can do for you.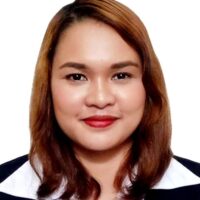 About The Author
Judy Ponio is a professional writer for the Vintage & Specialty Wood website blog. Her passion for carpentry and wood working coupled with her commitment to fact based blogging has helped her articles help millions of people over the years.