How To Remove Heat Stains From Wood

Published Dec 28, 2020
Wood is among the most preferred materials for furniture for its beautiful and classy aesthetic. It somehow has this inherent ability to make a room more elegant almost instantly. However, the main tradeoff for all these fantastic qualities is that wood is more prone to staining and damage compared to other materials. More often than not, wood tables will get distinct, white heat stains from repeated use over time, whether it's from a hot coffee mug, a freshly delivered box of pizza, or anything hot in general. These stains can take away from the wonder that is wood furniture, but don't despair. Because heat stains are such a regular occurrence, many solutions have started popping up left and right. Here's how to remove heat stains from wood to keep your furniture looking spick and span.
How does heat cause stains in wood furniture?
Heat can cause stains through a combination of heat and moisture. When wood comes in contact with something hot, its pores expand, through which water enters. When the wood cools down, the water is then trapped in the wood, where it can wreak all sorts of havoc. Moisture in wood can alter its appearance, most notably by leaving white heat marks.

How to remove heat stains from wood
Here are a few known methods that can capably remove heat stains from your wood furniture.
Using heat
It seems almost counterintuitive to remove heat stains by applying more heat, but this method has proven to be effective in removing these white stains. There are two well-known tools people use to apply heat: an iron and a hairdryer. 
If you're using a hairdryer, simply place it on the lowest heat setting and point it directly at the stain. Slowly pan the hairdryer evenly over the stain until it disappears. 
With the iron method, you will need to grab a clean piece of cloth, maybe a small towel or a t-shirt. With this, you'll want to cover the heat stain completely. Drain all the liquid from your iron, then turn it on to a low heat setting. Run your iron over the cloth for a few minutes, regularly checking to see if the stains have disappeared. Repeat this process if you can still see the stains.
Toothpaste
Toothpaste has been known to be a fantastic way of attacking stains because it is an alkaline, which stains react to uniquely. Just make sure to use regular toothpaste and not the gel kind. 
To use this method, first, you ought to clean the wood surface thoroughly. You can use a lightly damp piece of cloth, but make sure to wipe it dry after. Next, mix some toothpaste with a bit of baking soda to create a paste, which you'll be using. With this paste, apply it directly over the stain, and wait a few minutes for it to interact with the wood. After about 10 minutes, remove the paste with a clean cloth.
Oil-based products
Some oil-based products may also prove useful against heat stains. While unconventional, petroleum jelly and mayonnaise could be the solution you're looking for. To use this method, get enough of your oil-based product to cover the stain, apply it, and leave it overnight. The next day, tidy up with a clean cloth. 
Lemon oil
Some people also recommend using lemon oil to remove heat stains. In conjunction with a fine grade steel wool, apply a few drops of lemon oil and rub it on the wood in a back and forth motion, following the grain of the wood. Fine grade steel wool will not damage the finish of your furniture, so you don't have to worry about that. 
Wood Restoration
The solutions we mentioned above are quick, DIY ones, but some stains are much tougher than others, requiring extensive treatment. An overall wood restoration will do you good if the stains are too deep to be treated with the other methods. 
To apply this method, you have to sand the surface of your furniture so as to remove the finish. Sand it down just deep enough that you get the stain. After this, you'll want to replace the finish with an oil or lacquer to protect and preserve your furniture. 
Consult an expert
If you want to be 100% sure to protect your beloved wood furniture, the best thing to do would be to consult an expert. I'm sure that they've encountered more than their fair share of heat stains throughout their entire professional life. Getting their expert advice or services would serve you well in preserving your furniture. 
Prevention
Prevention is always better than a cure. The best way to remove stains is to make sure you don't have to deal with them in the first place. Practice using coasters, heat mats, placemats, and the like to ensure heat stains do not make their way into your wood table.
Hire The Timber Experts For Your Next Project
Vintage & Specialty Wood should be your source of the highest quality timbers from around the world. When it comes to fabricating and installing reclaimed wood or specialty wood products in your home, we don't cut corners. We offer many reclaimed wood and specialty wood products such as Douglas Fir, white oak, and much more. We also offer timber framing and wood flooring services as well. Contact our team today to speak to a timber expert about what Vintage & Specialty Wood can do for you.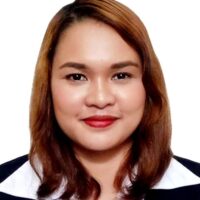 About The Author
Judy Ponio is a professional writer and SEO specialist. She works hard to ensure her work uses accurate facts by cross checking reputable sources. She is the lead author for several prominent websites covering a variety of topics including law, health, nutrition, and more.