The Best Rustic Beach Themed Bedroom Ideas

Published June 16th, 2021
What's the best way to bring the best rustic beach-themed bedroom ideas to life? Can you effectively turn your bedroom into a haven that best symbolizes your love of the ocean?
Well. you've come to the right place. We're here to show you some tips on how to bring your best rustic beach-themed bedroom ideas to life.
It won't take much. Just a few choice items, pieces of furniture, and sensible use of colors can make you feel like you're at the beach when you enter your room. Do it well enough and you'll have your very own Instagram-worthy space!
Let's get started.
Choosing the Right Colors
The typical color palette of a rustic beach theme bedroom consists of cool hues of blue and warm sepia with a touch of green for accents.
Blue
Hues of blue evoke the spirit of the ocean and bring the same refreshing feeling once you get out of the water and climb into bed. For best results, use these colors on your curtains, bed sheets, blankets, and pillowcases. Use dark blue colors for your sheets and pillowcases.
For curtains, this can be a subjective choice. If you want the room to feel airy, use light blue colors with a light material. If you're going for security and maximum sun protection, heavier material and a darker tint is perfect.
Sepia
Sepia is warm to the eyes and balances out the coolness blue colors bring. Use wood furniture with a clear coat to evoke that rustic feel. You can scout local furniture makers who use driftwood or natural untreated wood for great effect.
Green
You can use green as highlights. Add this with the intent to bridge your blue and sepia hues together.
For best results, go for sage green. This is a very neutral green color with gray overtones that has a cool, calming effect and a classy look.
White
Another great color to work with. Use sparingly so as not to take away from the rustic feel of your bedroom. A few white flowers, candles, and accents work best when used correctly.
Materials
You might think this is the hardest part of turning your bedroom into a rustic beach-themed one. It isn't. There are a lot of specialty stores that offer rustic items that you can decorate your room with. You can also source these materials out by going to the beach. That's the most authentic way to do it, not to mention how fun it is tracking down elusive items.


Distressed Wood
Nothing screams rustic louder than distressed wood. You can also use driftwood and fashion furniture out of it. You can source these out by combing your local beaches, scrap yards, specialty shops, and official driftwood sellers in your locale.
Remember to treat the wood before turning it into a useful piece of furniture. This can be done through chemical or natural means. For starters, dry it out in the sun before starting any project. The more pieces of distressed wood you can find, the better. This will help you get creative when it comes to constructing your furniture.
Old/Antique Wood Furniture
If you're not that handy, you can still supply your rustic beach theme bedroom with choice pieces of furniture by heading to an antique shop specializing in rustic furniture.
Not only does this give you the opportunity to see different types of furniture that you can buy or make but it also helps you connect with like-minded individuals.
Pressed/Dried Plants
Use pressed or dried plants as ornamental pieces. You can place dried twigs in clear empty vases to line your shelf with. Be careful where you place these and make sure they serve a purpose, otherwise, it's just clutter. You're going for a tasteful application rather than just haphazardly placing rustic elements everywhere.
Knitted/Lace Fabric
You can use knitted lace fabric for table top runners. Best colors for these are grey, white, and light blue. These can be found almost anywhere. You can drive down to your local mall and head on over to the fabrics section for ready-made ones or to buy basic supplies you can work with.
If you check online, there are a lot of cottage industries offering knitted or lace fabrics that you can buy.
Beddings, Blankets, and Pillow Cases
Solid blue colors help make the room cooler to the eye. There's a wide range of colors to choose from light to dark. Choose the one that you feel best suits your room.
A dark blue bed sheet with a lighter colored runner is a good combination. Your main pillows can be a lighter shade of blue so it pops out. Another good idea is to include a couple of throw pillows for good measure.
Curtains
The choice of curtains in your room will greatly affect the overall result. Curtains made of light materials will make your bedroom light and airy while heavier curtains increases your level of privacy and sun protection.
Shells, Beads, and Pebbles
As a final touch, sprinkle a few shells, beads, and pebbles into the mix to make your rustic beach themed bedroom ideas come to life. Now you have a reason to keep the shells, beads, and pebbles you pick up at the beach.
If In Doubt, DIY
You can also do some DIY decorations. Small knick knacks are easy to make if you're handy enough. You can also use materials like paper, cardboard, discarded furniture, pieces of fabric, and other interesting items.
You can find a lot of great ideas through Pinterest.
Just remember to keep it classy.
Final Words Before We Go
Bringing your rustic beach themed bedroom ideas to life takes a lot of planning and sensible decision making. It's easy to go overboard if you don't have the proper set of blueprints to guide you along the way.
Think of it this way: you don't like a cluttered beach so why should you put so much unnecessary stuff in your room?
Hire The Timber Experts For Your Next Project
Vintage & Specialty Wood should be your source of the highest quality timbers from around the world. When it comes to fabricating and installing reclaimed wood or specialty wood products in your home, we don't cut corners. We offer many reclaimed wood and specialty wood products such as Douglas Fir, white oak, and much more. We also offer timber framing and wood flooring services as well. Contact our team today to speak to a timber expert about what Vintage & Specialty Wood can do for you.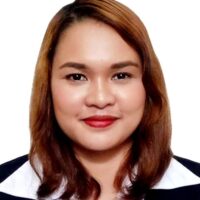 About The Author
Judy Ponio is a professional writer and SEO specialist. She works hard to ensure her work uses accurate facts by cross checking reputable sources. She is the lead author for several prominent websites covering a variety of topics including law, health, nutrition, and more.