The Best Rustic Beach Themed Bedroom Ideas

Published June 18th, 2020
No matter what time of the year it is, the thought of the beach always evokes a warm feeling within us. It reminds us of balmy summer months, awe-inspiring sunsets, and sipping piña coladas under a coconut tree.
Ah, the memories. Don't you just wish you can go to the beach every day?
It turns out, you can and you don't even have to drive far. Just bring the beach to your bedroom.
Here are some ideas on how to give your bedroom the ultimate beach themed makeover.
Choosing the Right Colors
A beach-themed bedroom doesn't have to be over the top. What matters is it evokes that coastal vibe: serene, casual, cool, and breezy. It must take you back to those carefree days spent traipsing in the sand with the ocean water kissing your toes.
The typical color palette of beach-themed bedrooms consists of ocean blues, soft turquoise, and darker shades of blue with a tinge of green. White, sand-colored tans are a staple too. But there's no stopping you from going for darker colors.
The softest shades of gray set against white and sandy tans work too. You can even throw in a dash of ocean blue to make it more alive.
Splashes of red or coral also make good accents. It keeps the room from looking too boring.
If you're decorating a child's bedroom, it's alright to splurge on colors. That is, after all, what the beach mostly reminds them of – fun, colorful summers.
For surfer-inspired bedrooms, you can go for edgier and more popping colors instead of the usually subdued hues.
Adding dark-colored furniture pieces will also give a sophisticated edge to your beach themed color palettes.


Picking the Decorations
Distressed Wood
Nothing screams rustic and beach as much as distressed woods. That's why it's a must-have for every beach-themed bedroom. Remember, you are going for an authentic "weathered" look, so a shiny finish is an ultimate no-no.
You can make or buy a distressed wood cabinet. They usually retail for $300 to $500. Or paint your headboard with teal and white colors for a rustic finish.
You don't even need to have matching furniture or a professionally done wall painting. The spontaneity is what will give it that carefree vibe.
Decorative Items
Choose decorations that resemble marine life. You can go for the usual fish, corals or seashells. But there's no law stating you can't go for unusual ones like sharks or an octopus.
Don't be afraid to use DIY decorations. They usually go so well with rustic beachside themes.
If you're going for a fun, trendy beach vibe, spice up your decorations with ocean-inspired patterns. Weaved seagrass also makes great furniture accents or even wall arts.
Even one-piece statements like huge conch shells, faux fish, or shell curtains put at the right places will bring a coastal vibe to your bedroom. This is great if you don't have the funds yet to do a complete room makeover. Dyed fishing nets with tiny shell accents will do the trick too. You can buy them at home improvement stores or make your own.
Beddings
Beddings are one of the easiest ways to give your room a seaside vibe. The most common patterns are shells, waves, fish, starfish, and corals. You can find a lot of beach-themed bed covers, duvets, and comforters online and in home improvement stores. Just make sure the color complements with the rest of the room.
Hire The Timber Experts For Your Next Build
Here at Vintage & Specialty Wood we take quality seriously. So when it comes to timber framing or selling and installing reclaimed wood we don't cut corners. Contact our team today to speak to a timber expert about what Vintage & Specialty Wood can do for your next project.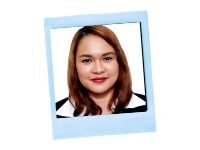 About The Author
Judy Ponio is an avid fan of interior design and wood work. Her experience in carpentry and homes design has led her to becoming a writer for Vintage & Specialty Wood. Take a look at more of her posts on our blog.