Home Remedies to Make Wood Drawers Slide Easier

Published September 11th, 2020
If you've ever owned a wooden drawer, then you'll understand the struggle of opening it when it's stuck. You've probably let out a few curses and engaged in a one-sided shouting match with your drawer.
In that, you're not alone. Many of us know the frustration of wanting to get something from the drawer only to find that it's stuck. It's so annoying that sometimes you just want to yank the whole thing out or set it on fire. Whichever works.
But why do wooden drawers often get stuck?
Unlike metal, wood tends to warp or change shape over time. They expand during the hot summer months and shrinks in winter. Changes in the environment's humidity and moisture also affects their shape and size. This is why most old drawers are very hard to open.
But before you pull your hair out in frustration, know that sticky drawers can be easily fixed. In fact, the key to fixing it might just be in your pantry!
Here are some tips on how to make wood drawers slide easier.
1. Paraffin Wax
Used in a wide range of products, paraffin wax is readily available in your local grocery store. Just pull the drawer out completely then rub the wax on the sides, edges, and all surfaces where the drawer touches the chest.
If the drawer is really stuck and pulling it out completely is almost impossible, then you have to apply it by phase. Rub the wax on the inside surfaces of the drawer that are visible. Then slowly slide them back and pull it out. The sliding motion will push the wax to the unexposed surfaces making them slide easier. The process will be slow but if it will end your perpetual pulling game with your drawer, then it's worth it.

2. Soap
If you can't make that trip to the grocery store for a block of paraffin wax, you can always use that bar of soap in your bathroom. Preferably, use unscented ones so it won't attract ants and insects. If not, make sure it's the one you wouldn't mind smelling all the time.
Just like the paraffin wax, rub the soap all over the edges and surfaces of the drawer that touches the chest. Make sure to apply it as evenly as possible and that it's not too thick so it would still fit when you slide it back in.
3. Candle
Candlesticks and even tea candles work well with stuck drawers too. Just use it like you would a paraffin wax or soap. If you're using a tea candle, make sure the scent will not attract insects. Using a white candle is also recommended as it won't leave visible stains on the surfaces.
4. Sanding
Sometimes, the wood will become too bloated that they no longer fit inside the chest. In this case, a simple waxing won't do. You will have to sand the surface of the drawer to reduce its size. After sanding, you may also apply wax or any other wood coating to keep it from expanding or shrinking again.
5. Wax Paper
If you got no paraffin wax, candle or soap, no worries. You can also use that wax paper lying at the back of your cupboard. As the name suggests, wax paper is coated with paraffin wax. When you rub it on the wood, some of the paraffin wax will transfer to the wood's surface.
Using wax paper, however, can be labor-intensive. Unlike soap and candles, you will need to rub it many times to get the ideal amount of paraffin wax on your wood. But if you've got no other option, this will do.
Just remember that all these fixes are not permanent. Wax tends to rub out over time so you will have to reapply it every few months.
Hire The Timber Experts For Your Next Project
Vintage & Specialty Wood should be your source of the highest quality timbers from around the world. When it comes to fabricating and installing reclaimed wood or specialty wood products in your home, we don't cut corners. We offer many reclaimed wood and specialty wood products such as Douglas Fir, white oak, and much more. We also offer timber framing and wood flooring services as well. Contact our team today to speak to a timber expert about what Vintage & Specialty Wood can do for you.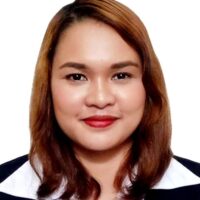 About The Author
Judy Ponio is a professional writer and SEO specialist. She works hard to ensure her work uses accurate facts by cross checking reputable sources. She is the lead author for several prominent websites covering a variety of topics including law, health, nutrition, and more.