Tips On Using Electric Sander on Drywall
Published July 17th, 2020
Every day, you'll probably walk past miles of drywall. It's no surprise seeing how drywall is an extremely cost-effective item for its durability. Drywall is a construction material that can be used all over our houses as walls and ceilings. It also adds a certain level of fire resistance, containing fires, allowing people to escape if one breaks out.
Drywall is relatively easy to install, taking only a couple of hours, depending on the room's size. You'll have to keep particular things in mind, including thickness and composition. There are many different types of drywall to suit your specific needs.
After installation comes the best part, sanding (cue sarcastic laughter). Sanding is the least favorite activity of any person who's done woodworking or home repairs. It's dusty, repetitive, and exhausting. But don't fret, for electric sanders are here to save the day.
Back in the day, people had no choice but to sand different surfaces manually. Electric sanders use motors that rotate at incredible speeds to make sanding easy and convenient. Many of these electric sanders have a vacuum attachment to eliminate the dust that sanding gives off.
Here are some tips and steps I can give for sanding with an electric sander on drywall:
Before starting to sand, seal off doorways with a plastic cover, so dust doesn't go all over your house. 

Keep the room ventilated, but not too much as the wind might make the dust fly around.  

Lay down a layer of cloth on the ground to catch the falling dust.

Make sure to wear a mask and goggles to avoid inhaling and getting blinded by the dust. You can also wear a hat or a cap to avoid getting dust in your hair.

Connect all the parts of the electric sander and start sanding.

When sanding, apply enough pressure that the pad lays flat on the surface, but not too much as it could

leave scruffs

on your walls. Remember: you can always sand some more if you need to, but sanding

too much

could be problematic. 

Make sure not to let the sanding screen come into contact with sharp objects or protrusions like screws and nails, as these could damage your pad.

Sand evenly by moving in circular motions, applying equal pressure the whole time. Erratically moving the unit can cause unevenness on surfaces. 

For tight corners, you'll want to use a sanding sponge manually to get better results.
Hire The Timber Experts For Your Next Project
Vintage & Specialty Wood should be your source of the highest quality timbers from around the world. When it comes to fabricating and installing reclaimed wood or specialty wood products in your home, we don't cut corners. We offer many reclaimed wood and specialty wood products such as Douglas Fir, white oak, and much more. We also offer timber framing and wood flooring services as well. Contact our team today to speak to a timber expert about what Vintage & Specialty Wood can do for you.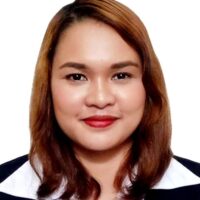 About The Author
Judy Ponio is a professional writer and SEO specialist. She works hard to ensure her work uses accurate facts by cross checking reputable sources. She is the lead author for several prominent websites covering a variety of topics including law, health, nutrition, and more.