Why You Should Get a Floating Floor

Published Nov 15, 2021
Floating floors are becoming a popular feature in many homes nowadays. And it's easy to see why.
Aside from their aesthetics, floating floors are also cheaper and much faster to install or remove. Even amateur DIYers can install them. Not to mention that it's a lot more beneficial for the environment.
Because of its popularity, you might be considering getting a floating floor for your home. But should you?
To help you decide, we answer some of the questions you may have about floating floors.
What is a Floating Floor?
For starters, a floating floor is a method of installing a floor and not a specific type of flooring. This means that any type of material can make a floating floor, not just wood. In this type of floor installation, planks and boards are not attached to the subfloor. Instead, the floor planks "float" above the subfloor and are held in place through a lock-and-snap mechanism.
In a traditional floor installation, the boards and planks are usually nailed or glued to the layers of the floor below. This makes them permanently attached to the ground until the floor is removed or replaced. 
But a floating flooring installation uses no nails or adhesives. The planks just fit tightly together with interlocking grooves or rivets – like pieces of a high-tech jigsaw puzzle.
Most floating floors also have a glass fiber or cork layer with neoprene pads installed underneath them for soundproofing. This is why, aside from residential spaces, floating floors are also typically used in studios, movie theaters, and the like.
Advantages of a Floating Floor
There's a reason why floating floors are gaining popularity – several reasons, actually. Here are some of the reasons why people prefer floating floors over traditional ones:
Easier Installation and Removal
One of the main advantages a floating floor has over non-floating floors is the ease of installation. Since they don't require nails or adhesives, even non-professional builders and DIYers can install them. 
The installation process doesn't take that much time too. An average-sized bedroom should take no more than a whole afternoon.
And because they're not permanently attached to the layers of flooring under them, they're also easier to remove. Basically, you'll only have to pry the boards and planks apart then remove the underlayment to expose the subfloor. Anyone with basic skills and tools should be able to do it.
Budget-friendly
A traditional or solid wood flooring installation is quite expensive. Plus, installing it can be a daunting task, so you'll probably end up hiring a flooring installer.
Whereas in a floating floor installation, the materials used are way cheaper. Also, you can install it yourself reducing the need for paid labor.
Eco-friendly
Most people, especially environmentalists, love the idea of a floating floor simply because it uses less wood. This makes it more eco-friendly than traditional floor installations.
Resistant to Weather Changes
One problem that most homeowners have is the buckling of wood floors. Buckling happens when there is too much moisture in the room, causing the wood to buckle. This occurs more often in areas with humid weather.
Most floating floors, however, are built with a hard backing making them non-permeable. This means that moisture cannot enter the floor planks themselves. Instead, they pass through the joints making your floor more resistant to weather changes.
The Problem with Floating Floors
Though floating floor has a lot of advantages, it has disadvantages too. Here are some of them:
1. It Needs a Good Solid Subfloor
One major floating floor disadvantage is the need for a good subfloor. If you're not familiar with the term, a subfloor is the layer of the floor underneath your floating floor. If you are to view the layers of a floating floor from the top down, it would have the wood planks at the top, then the air and underlayment at the middle, and the subfloor at the bottom.
In essence, it's the subfloor that's holding down the weight of your entire floor. Though all type of flooring needs a subfloor, floating floors will need a good solid one. That's because some floating floors are relatively thin and rely on the subfloor for rigidity. If you have a shoddy subfloor, it won't be able to hold the floating floor properly.
2. It Can Be Noisy
Yes, I've said above that floating floors are typically installed in studios and movie theaters because of their soundproofing property. BUT, that's only the case if you have a thick underlayment installed. The underlayment is a neoprene pad, glass fiber, or cork installed in between the subfloor and floating floor. It absorbs the vibrations made by the floating floor thus reducing the noise.

But without an underlayment, a floating floor can be noisy. In a traditional floor installation, the top floor is glued or nailed to the subfloor. So when someone walks on it, there won't be much vibrations. But with floating floor installations, there's a hollow space in between the top and subfloor. This is why some buyers complain of hearing a "hollow sound" from their floating floors.
This isn't much of a concern though. Installing an underlayment can easily solve this. Besides, most floating floor planks nowadays already have built-in underlayment.
3. It May Offer Less Resale Value
Most people believe that a floating floor may bring down the resale value of your property. While this isn't always the case, it still boils down to the overall design and the quality of materials used. If your subfloor is uneven and your floating floor planks are thin, it may not feel that sturdy. And as we all know, floor quality can affect the value of a property.
4. You May Need to Replace The Planks More Often
Since the floor planks aren't attached to the subfloor, they're more prone to showing wear and tear than a traditional floor installation. But then again, this still depends on your flooring material. A thick hardwood floating floor may last longer and won't need periodic replacement.
Common Types of Floating Floors
As mentioned above, any kind of material can be installed as a floating floor. But for this post, we'll look at some of the most common ones:
Hardwood Floors
Most people associate floating floors with hardwood floors. But a hardwood floating floor is actually hard to find as there aren't a lot of hardwood floating floor manufacturers out there. Besides, floating a hardwood floor can be a bad idea if you're living in an area with very high humidity. Compared to engineered wood and laminates, hardwood floors are much more prone to warping. This is even more so if you install them as floating floors. Moisture can get trapped in those hollow spaces underneath the floorboards which can cause warping in your hardwood floor.
Engineered wood floors
Engineered wood is one of the most common hardwood floating floor alternatives. Aside from being relatively cheaper than hardwood floors, they're also less prone to warping. Where hardwood floor planks are made from a single wood, engineered floor planks are made with layers of solid wood glued tightly together. This prevents the moisture from seeping into the wood preventing it from warping.
Laminate flooring
Also dubbed as fake wood flooring, laminates aren't really made of wood. But they make a great alternative to solid wood floors.
If you didn't know, laminate flooring is a type of composite flooring made of fiberboard or plywood, aluminum oxide, and topped with a thin layer of real wood. Because of this multi-layer construction, laminate flooring is highly durable. Like engineered wood, it can withstand high moisture and humidity making it ideal for floating floor installations.
Vinyl Flooring
Like laminates, a luxury vinyl plank also has a multi-layer construction. But instead of many different types of materials, a vinyl plank is made mostly of, well, vinyl. This makes them virtually waterproof and ideal for floating floor installations.
Cost of Floating Floors
The cost of installing a floating floor usually depends on the materials used and the size of the space you're putting the floor in.
Solid hardwood floorboards can cost anywhere from $10 to $15 per square foot. This makes it one of the most expensive types of flooring materials. Engineered wood floors, on the other hand, cost between $5 to $10. While luxury vinyl costs around $7. The cheapest type of floating floorboard is laminate at $5.50 per square foot depending on the thickness and finish.
Repair and Maintenance
Caring for and maintaining a floating floor depends on the type of material used. If you're using laminate products or luxury vinyl, a damp mop will usually suffice. But with hardwood and engineered floors, a damp anything is an absolute no-no – unless your floorboards have a protective finish of some sort.
The good thing about floating floors is they're very easy to repair because the planks can be easily removed. You don't have to worry about expensive repair fees.
How Long Do Floating Floors Last?
There are a lots of factors that can affect the lifespan of your floating floor such as:
the material used

the amount of everyday wear and tear

environmental conditions

the underlayment (if any)

the subfloor
A floating floor with great materials, structure, and properly cared for may last anywhere from 40 to 80 years or even more. If you're using thin and low-quality floorboard planks, expect a shorter floor lifespan. And if the floor is located in a high-traffic area, it's obviously going to show signs of wear and tear a lot sooner.
As you can see, you can benefit a lot from using floating floors. However, it is still best to seek advice from a professional to see if floating floors best suit your home.
If you need assistance in choosing which type of floor you should use, we're more than happy to help you. We offer the best vintage and specialty woods and timbers personally inspected by our team of experts who can also provide unbeatable craftsmanship skills for your intricate wood projects. Browse our gallery of past projects to know more about the work that we do or contact us to get a free consultation.

(Related: How to Choose the Best Wood Floor Texture For Your Home)
Hire The Timber Experts For Your Next Project
Vintage & Specialty Wood should be your source of the highest quality timbers from around the world. When it comes to fabricating and installing reclaimed wood or specialty wood products in your home, we don't cut corners. We offer many reclaimed wood and specialty wood products such as Douglas Fir, white oak, and much more. We also offer timber framing and wood flooring services as well. Contact our team today to speak to a timber expert about what Vintage & Specialty Wood can do for you.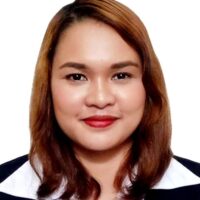 About The Author
Judy Ponio is a professional writer for the Vintage & Specialty Wood website blog. Her passion for carpentry and wood working coupled with her commitment to fact based blogging has helped her articles help millions of people over the years.