Manufactured Wood vs. Solid Wood: Which is Better?

Published February 11, 2022
Whether you're choosing furniture or home building materials, you'll most likely have to choose between manufactured wood and solid wood.
No worries. You're not the first one to face such a dilemma. In fact, this is a question often asked by those not familiar with woods and woodworking.
So, manufactured wood vs. solid wood, which is better?
To answer that, we first need to understand the difference between the two. We're pretty familiar with solid wood as we've been using it since the dawn of civilization. But many aren't yet that familiar with manufactured wood. So let's acquaint ourselves with the latter first.
What Exactly is Manufactured Wood?
As its name suggests, manufactured wood (also known as engineered wood) is a type of synthetic wood. Unlike actual wood, they aren't milled from trees. Rather, they're made in a factory using a medium-density fiberboard (MDF) topped with a layer of veneer wood and coated with melamine.
Medium-density fiberboards are, in turn, made from wood chips and sawdust that are heated, glued, and pressed together. This creates a wood-like composite that's lighter and cheaper than actual wood.
Because they're cheaper and look so much like real wood, manufactured woods have gained popularity over the past several years. They're now used in a wide variety of applications like:
furniture

flooring

siding

fence

decking

roofing
According to research, the manufactured wood market is already worth $243.93 billion as of 2020. And if the trend continues, it's expected to be worth up to $344.67 billion by 2025.
Manufactured Wood vs. Solid Wood
Unless you're an eagle-eyed observer, it's pretty easy to confuse manufactured wood with solid wood. That's because manufactured wood is topped with real wood – veneer. But aside from that, manufactured wood and solid wood couldn't be more different than night and day.
For one, solid wood is milled from trees. Meaning, they're as natural as they can get. They're made from a single piece of wood so they don't contain glue or any sort of adhesive. All the parts, from the outer bark to the pith, are attached at the cellular level. This makes them more naturally durable.
Manufactured woods, on the other hand, are basically a pressed assortment of organic components bound with non-organic chemicals. The only wooden thing it contains is the veneer that surrounds the composite board.
Also, if you look at a block of manufactured wood from the side, you can also easily make out the layers that make it up. But the same cannot be said for solid wood.

Pros and Cons of Manufactured Wood
Now that you know the basic difference between manufactured wood and solid wood, let's look at the pros and cons of using manufactured wood.
Pros
More resistant to moisture
As mentioned, manufactured woods are coated with a thin layer of melamine. If you're not familiar with it, melamine is a plastic-like compound that's commonly used to make kitchen tools and utensils. It acts as a sealant that makes manufactured woods almost impervious to moisture.
Cheap
Since they're not really made of wood but with materials that will otherwise end up in a landfill, manufactured woods are significantly cheaper than solid woods. Not to mention that they can be mass-produced making them more readily available than solid woods.
Customizable
This is one of the most significant advantages of engineered woods. Because they're made in a factory, it's pretty easy to customize. The color, pattern, thickness, and density can be easily manipulated.
Lightweight
Not all manufactured woods are lightweight. But in general, they're much lighter than solid wood. That's because manufactured woods are usually made of sawdust and wood chips. Both of which are light materials.
Cons
Contains toxic chemicals
As mentioned, manufactured woods are bound by glues and resins. These adhesives are often made with formaldehyde, a toxic chemical that's known to cause cancer. These chemicals can continue to give off gas even months after production.
Not recyclable
Unlike solid wood, you can't reuse or reclaim manufactured woods. For one, they're already made from recycled wood. So they don't last that long to be of any use after a few years. Besides, they contain toxic chemicals so you can't just dump them in the recycling bin.
Easily gets chipped
Because they're made of composite materials, engineered woods are structurally weaker. As such, they're more prone to chipping, dents, bumps, and scratches.
Pros and Cons of Solid Wood
Like manufactured woods, solid woods also have their fair share of benefits and disadvantages.
Pros
Recyclable
Solid wood can be reused plenty of times. There's even an entire industry dedicated to selling woods reclaimed from old buildings. There are a whole lot of things you can make from a piece of reclaimed wood.
Natural patterns
Yes, you can customize the patterns on manufactured woods. But nothing beats the patterns painted by nature. Plus, solid woods don't have that "synthetic vibe" that we commonly associate with cheap fake woods.
Durable
There's a reason why most of the antique furniture we have is made of solid wood. They can last for generations. You can pass it down to your great great-great-grandkids.
Contains no toxic chemicals
As I've said, sold wood are milled directly from trees. Apart from wood sealers, they don't have harsh chemicals or give off gas that may one day give you cancer.
Cons
Expensive
Compared with manufactured wood, solid woods significantly cost more. That's because trees takes years to grow. Not to mention the amount of work it needs to transform a tree trunk into wood slabs.
Heavy
Because of its density, transporting solid woods can be a challenge. It may also cost you more.
Needs treatment
Unlike manufactured woods, solid woods do not have melamine coatings. So they can be prone to twisting and warping if not properly treated. But if you're buying a finished furniture, you won't have to worry about this. You can also buy pre-treated woods from wood companies.
Which is Better?
Both manufactured wood and solid wood have their own advantages and disadvantages. Which type of wood is better really depends on your needs and budget.
If you can afford to buy solid wood, then all the better. They last longer and looks infinitely better over time. But if durability is not a priority, manufactured wood is a great option too.
Hire The Timber Experts For Your Next Project
Vintage & Specialty Wood should be your source of the highest quality timbers from around the world. When it comes to fabricating and installing reclaimed wood or specialty wood products in your home, we don't cut corners. We offer many reclaimed wood and specialty wood products such as Douglas Fir, white oak, and much more. We also offer timber framing and wood flooring services as well. Contact our team today to speak to a timber expert about what Vintage & Specialty Wood can do for you.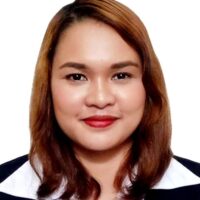 About The Author
Judy Ponio is a professional writer and SEO specialist. She works hard to ensure her work uses accurate facts by cross checking reputable sources. She is the lead author for several prominent websites covering a variety of topics including law, health, nutrition, and more.