14 Essential Woodworking Tools

Published March 25, 2021
Every woodworker starts somewhere. Some woodworkers are hobbyists, creating things they want, trying out different styles, and crafting other pieces. There are also professional woodworkers, creating masterful designs and beautiful pieces of furniture.
Whether it's a professional or an amateur, a woodworker needs their tools to get the job done. The woodworking industry is continuously changing, developing new tools to make their jobs easier or to add more details to their art.
Various woodworking tools can get the job done, from traditional hand tools to modern power saws. Here's a list of essential woodworking tools that everyone should have.

1. Workbench
A woodworker can't make anything without their trusted workbench. True, anyone can do what they need to do on the floor or with some 2x4s and plywood.
However, a quality workbench can work wonders for all of your projects. It doesn't have to be fancy or expensive because there are suitable, sturdy beginner workbenches available.
2. Tape Measure
You should always keep a tape measure on you or your belt at all times. You could even place it on your workbench.
The tape measure is one of the most critical tools a woodworker should have. You can use it for, well, measuring the materials you'll need for your projects.
There are a couple of tape measures to consider. There are the retractable steel tape measures that are the most common ones out there. They come in lengths of 12 to 30 feet, and you can carry them around on your belt or in your pocket.
There are also flexible reel tapes that you can get in fabric or steel in lengths of 100 feet. You can also consider folding rules, yardsticks, or straight edges that are accurate and handy for quick take-offs.
3. Square
Woodworking is creating fantastic art out of accurate measurements. It's almost impossible to do a standard woodworking project without the correct angles.
You can use squares to verify the accuracy of the angles you're making. These squares also have measured markings on them, doubling them as measurement tools.
It would be best if you always had a wide assortment of squares when doing woodworking projects. Framing Squares and Try Squares are the basic ones you should have with you, but you can also have combination squares, speed squares, miter squares, and bevel squares.
4. Hammer
A hammer is one of the many things that you should have in your house, woodworker or not. It's a must-have tool for your home to use for DIY projects or nailing picture frames to a wall.
There are different kinds of hammers for woodworking, and the most common one might be a carpenter's claw hammer. There is no universal one-hammer-for-everything for woodworkers, but the carpenter's claw hammer might be the closest one to being called that.
Woodworking hammers need to do two things: pounding and prying. You consider the hammer parts before getting one to know if it's suited to the project you're making.
5. Mallet
It would help if you didn't confuse mallets with hammers. Although both of them are tools intended for striking, mallets are entirely different from hammers.
Mallets have large wooden heads and detachable handles to accommodate various head sizes. Mallets are softer, and they absorb the shock of the impact rather than deliver it.
If you're a beginner woodworker, please take note that you should never use a hammer on chisels. Hammers will leave too much shock and cause the chisel to leave rugged and jagged marks on the wood.
It would be best to use the mallet instead of the hammer when working with chisels to control the shock. Tapping chisels with mallets will leave smoother and even marks due to the consistent soft pressure.
6. Chisels
Chisels are the most versatile hand tools available for a woodworker. As a necessity for making fine furniture, every woodworker needs a quality set of wood chisels at their disposal.
Like most tools, there are different kinds of chisels available to the average woodworker. The best ones rely heavily on what project you're doing.
Bench chisels are the most commonly used out of all the different types of chisels. They're known for their multi-purpose function. 
However, woodworkers also use Mortise chisels for more intricate designs. Mortise chisels can withstand the pounding and prying required that bench chisels will easily break.
Woodworkers use Paring chisels for more accurate cuts and finishing touches. It would help if you only used your hands to produce the cutting power to ensure that there isn't too much pressure to remove more material than intended.
7. Power saws
Every step for your woodworking projects is bound to start with cutting materials. Saws are the answer to cutting off pieces of wood.
They come in various types, and each one is for different cutting tasks. Here are five power saws that we recommend for beginning woodworkers.
Circular Saw

– Circular saws are the most common saws found in a woodworker's tool kit. These are round blades with jagged teeth that cut through wood.

Jigsaw

– Every woodworker should invest in a decent Jigsaw. These blades' designs make straight, serpentine, and curved cuts like the ones on jigsaw pieces.

Compound Miter Saw- The compound miter saws are incredibly versatile tools and make far more accurate cuts.
Table Saw- Woodworkers tend to invest early in a table saw. Table saws can make cuts that other saws can't typically make. Make sure to obtain a high-quality blade for your table saw.
Bandsaw– You can make the best detailed curved cuts with a bandsaw. The bandsaw is a combination of both circular and saber saws.
8. Handsaws
If there's one tool every woodworker needs, it's a handsaw. It has no weight, electrical cords, or batteries, it's always ready to use, and it's not even expensive.
There are plenty of handsaw types to choose from, such as ripping handsaws, crosscut handsaws, or combination handsaws. 
Every beginner should invest in a high-quality handsaw. Most problems from handsaws come from dull and cheap blades.
9. Planes
Planes are cutting tools that shave off wood fibers, letting them take shape and become progressively smoother. There are terms about planes that may feel alien to you, such as jointers, blocks, and spokeshaves.
They're all terms and names for planes, and you might even hear them being referred to by numbers. Jack planes, Block Planes, Joining Planes, and Rabbet Planes are types of Planes that you're going to have to remember.
10. Sanders
Your saw blades will leave trails of their work on your project. You can use sanders to smoothen things out to create an attractive, finished appearance.
There are two types of sanders: Orbital Sanders and Random Orbital Sanders. Orbital Sanders are fast at removing material, but they tend to leave swirl marks that are hard to remove. Random Orbital Sanders rotate in a random manner leaving no scars on the wood's surface.
11. Files
Files, or Hand Files, are the best tools to use when shaping or smoothening wood. They're not that expensive, and they can last for a long time.
Metal files commonly have sharp teeth and are made of high-quality steel. You can use metal files to sharpen your woodworking blades and metal bits.
You can also use rotary cutters like hand files but designed as electric drill bits. You place these cutters in your drill chuck and let the rotary abrasive action remove the material.
12. Power Drills
Power drills are a beginner's best friend. Power drills aren't only for drilling holes but can be used together with various attachments.
If you're planning to buy a power drill, we recommend purchasing a corded model. Corded models have more rotating power and last longer than cordless models.
Cordless power drills rely more on the voltage that they can use. We recommend 18-volt power drills for first-time woodworkers. 
13. Screw Gun
 Screw guns are the best tools to help you finish your tasks faster. You should always carry your standard screwdrivers at all times, but investing in a powered screw gun makes doing things a lot easier.
The main difference between a screw gun and a power drill is the shape of their chuck. Screw guns make use of hexagonal or six-sided bit shanks which makes slippage nonexistent.
14. Sawhorses
Much like the workbench, sawhorses are one of the first investments you should make as a beginning woodworker. Sawhorses are 4-legged creatures that support placing long lines of lumber and weights. 
Although you can make DIY sawhorses using your scraps, we recommend steel, fiberglass, or plastic sawhorses. These sawhorses are sturdy and easy to find, but if you want to practice your skills, you can start making a DIY sawhorse.
Hire The Timber Experts For Your Next Project
Vintage & Specialty Wood should be your source of the highest quality timbers from around the world. When it comes to fabricating and installing reclaimed wood or specialty wood products in your home, we don't cut corners. We offer many reclaimed wood and specialty wood products such as Douglas Fir, white oak, and much more. We also offer timber framing and wood flooring services as well. Contact our team today to speak to a timber expert about what Vintage & Specialty Wood can do for you.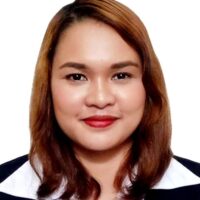 About The Author
Judy Ponio is a professional writer and SEO specialist. She works hard to ensure her work uses accurate facts by cross checking reputable sources. She is the lead author for several prominent websites covering a variety of topics including law, health, nutrition, and more.