The Most Expensive Woods in the World

Published May 11th, 2020
Most people often admire things made of wood. Whether it's furniture, decoration for your living room, or even the floors and ceilings for your beautiful home, you can never go wrong when you choose to use wood. It gives a unique and classy outcome; hence, it never goes out of style.
But you might have wondered why some things that are made of wood are quite costly while some are not. Well, it's because there are different types of wood, and the value of wood depends on several factors.
The price of a wood depends on its durability, resistance, how complicated it is to work with, and, most importantly, how rare the wood is. The more unusual the tree, the higher the price will be.
If you're fond of luxurious things, here are the most expensive woods in the world and why it fetches such hefty prices.
African Blackwood
African Blackwood is one of the hardest and densest wood in the world and is mostly used for musical instruments. It is considered as the most expensive wood in the world because not only it is challenging to work with hand or machine tools, its trees are already near-threatened.
But as expensive as it may seem, African Blackwood is worth the price. It is more stable and resistant to warping and is rated as very durable when it comes to decay resistance.
Sandalwood
Sandalwood is the second-most expensive wood in the world and is widely used in the cosmetic industry, especially in perfumes. Sandalwood oil is sought after because of its soft, creamy, and long-lasting scent that it produces.
Unfortunately, the production of Sandalwood has decreased while the demand continues to increase. It is on its way to becoming extinct, and that's what makes Sandalwood so expensive.
Pink Ivory
Pink Ivory, also known as Red Ivory, is an African wood that grows in Zimbabwe and Mozambique, South Africa. Most pink ivory woods are used to make billiard cues, knife handles, and sometimes for medicinal purposes. Because of its incredibly high wood density, it is very durable and highly resistant to decay.
While Pink Ivory is relatively common in some parts of South Africa, some people claim that it is "rarer than diamonds," which is one of the reasons why it is expensive.

Purple Heart
Purple Heart wood, otherwise known as Amaranth, extensively grows in some parts of Central America. It is somehow rare, very durable, and resists both decay and most insect attacks, which is partly the reason why it is expensive. It is also water-resistant which is why it is often used on boat deckings and flooring.
But the main reason why it is costly is because of its uniqueness. Purple Heart is actually brown. But when the tree is cut down and exposed to UV light, the wood then changes its color to purple. Not just that, Purple Heart is exceptionally challenging to work with because it exudes resin when heated with dull tools which can clog the machine.
Lignum Vitae
Lignum Vitae, the national tree of the Bahamas, is the most cumbersome and most laborious wood in the world. Even the world's first nuclear-powered submarine had its bearings made out of this wood. It also contains natural oils that make the bearings self-lubricating, which makes it an excellent wear-resistance.
Unfortunately, Lignum Vitae has been exploited to the brink of extinction. It is now on the list of endangered species.
Bubinga
While Bubinga is a wood that is easy to work with, it is famous for producing high-quality furniture and high-quality tools, which makes it costly. It is also very durable that it is known to be resistant to termites and marine borer attacks. (Related: Buckled Wood Floors: Causes and Fixes)
Agar Wood
Agarwood is famous for the tea, oil, and perfume that it produces. It's hefty price tag is thanks to its incredibly high demand and extreme rarity – it's one of the rarest trees in the world.
Dalbergia
Dalbergia is a durable, sturdy, highly dense, and rare wood. It is typically used to make sports goods and high-quality furniture. What makes it so expensive is because it is complicated to work with. Its sawdust can be poisonous to people; that's why some are refusing to work with a Dalbergia wood.
Bocote
Bocote is widely known for producing exquisite pieces of furniture and beautiful floorings. With its amazing zebra-like contrasts and bold figuring, this wood surely gives an eye-catching look to your decors at home. (Related: The Amazing Benefits of Olive Oil on Wood)
Hire The Timber Experts For Your Next Project
Vintage & Specialty Wood should be your source of the highest quality timbers from around the world. When it comes to fabricating and installing reclaimed wood or specialty wood products in your home, we don't cut corners. We offer many reclaimed wood and specialty wood products such as Douglas Fir, white oak, and much more. We also offer timber framing and wood flooring services as well. Contact our team today to speak to a timber expert about what Vintage & Specialty Wood can do for you.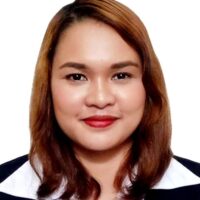 About The Author
Judy Ponio is a professional writer and SEO specialist. She works hard to ensure her work uses accurate facts by cross checking reputable sources. She is the lead author for several prominent websites covering a variety of topics including law, health, nutrition, and more.