The Pros and Cons of Using Rubberwood for Furniture

Published July 17th, 2020
Is rubberwood good for furniture? With thousands of Google searches for that question every single month, you're not the only one that wonders about the viability of using rubberwood for furniture.  The short answer is, it depends.
While most people think that rubberwood is some type of elastic wood hybrid, it isn't quite that. Rubberwood is actually a medium-density hardwood that is produced by harvesting the Pará rubber tree (Hevea brasiliensis). Most of these trees grow in parts of Asia, Africa, and South America. Pará rubber trees are cultivated for their latex, and at the end of their useful life are harvested to become rubberwood lumber. Because of that, rubberwood is referred to as an "environmentally friendly" wood.
But how does it fare against other types of wood as the material for furniture? Is it worth spending good money on rubberwood items? Let's look at the pros and cons of using rubberwood for furniture. 
Pros:
Sustainability
 According to WWF, approximately 10% of the world's forests get cut down yearly to become fast-wood forests. Cutting down more trees than the rate they're growing can have a severely negative impact on the environment. It can lead to soil erosions, landslides, and floods. Additionally, it can also hasten the effects of global warming. Harvesting rubberwood can reduce those effects since you're using trees that would have otherwise been burned.
Durable
 Contrary to most Western beliefs, rubberwood is not as flexible as you think. It's quite a durable hardwood, belonging to the maple family. It has a strength of about 9500 psi, stiffness of 1.3 million psi, and hardness of 500 pounds.
Cost-effective
 Since rubberwood is often thought of as a byproduct, it sells for lower prices than most wood. There's this notion that rubberwood is not a durable product, so most people opt for other timber like oak, maple, or cherry.


Ideal for furniture
 Processed rubberwood is very stable, with shrinkage and cracking kept to a minimum, making them great for furniture. Moreover, rubberwood has an awesome blonde to medium tan color.
Takes stains well
 Rubberwood takes stains and finishes very well. This is especially great if you want to change its appearance to suit your tastes and its setting.
Cons:
Perishable
 Rubberwood is perishable and has a strong tendency to decay. Moreover, it is susceptible to fungal staining and insect attacks. To curb these effects, it has to undergo a lot of harsh chemical treatments, which can be a turnoff to some.
May trigger latex allergies
 If you have allergies to latex, rubberwood may not be for you. There have been accounts of people having some sort of allergic reaction while working with rubberwood.
Warping and twisting
 While drying, rubberwood tends to warp and twist, causing it to distort before thoroughly drying. Though after it's seasoned, it can turn out to be quite durable and sturdy.
Isn't great for outdoor use
 Rubberwood is very moisture absorbent. This causes it to deteriorate more quickly when you place it outdoors. For this reason, you'll want to keep your rubberwood furniture indoors or in a less humid environment.
The Verdict
With the above pros and cons, it's safe to say that unless you are allergic to latex, rubberwood will make a durable and sustainable furniture material. But if you are going to use it for outdoor furniture, make sure the wood is properly treated and sealed to keep it from warping and twisting.
Hire The Timber Experts For Your Next Project
Vintage & Specialty Wood should be your source of the highest quality timbers from around the world. When it comes to fabricating and installing reclaimed wood or specialty wood products in your home, we don't cut corners. We offer many reclaimed wood and specialty wood products such as Douglas Fir, white oak, and much more. We also offer timber framing and wood flooring services as well. Contact our team today to speak to a timber expert about what Vintage & Specialty Wood can do for you.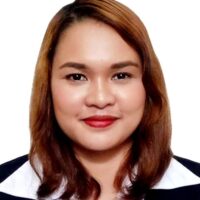 About The Author
Judy Ponio is a professional writer for the Vintage & Specialty Wood website blog. Her passion for carpentry and wood working coupled with her commitment to fact based blogging has helped her articles help millions of people over the years.