Timber Frame Homes – Pros, Cons, and Costs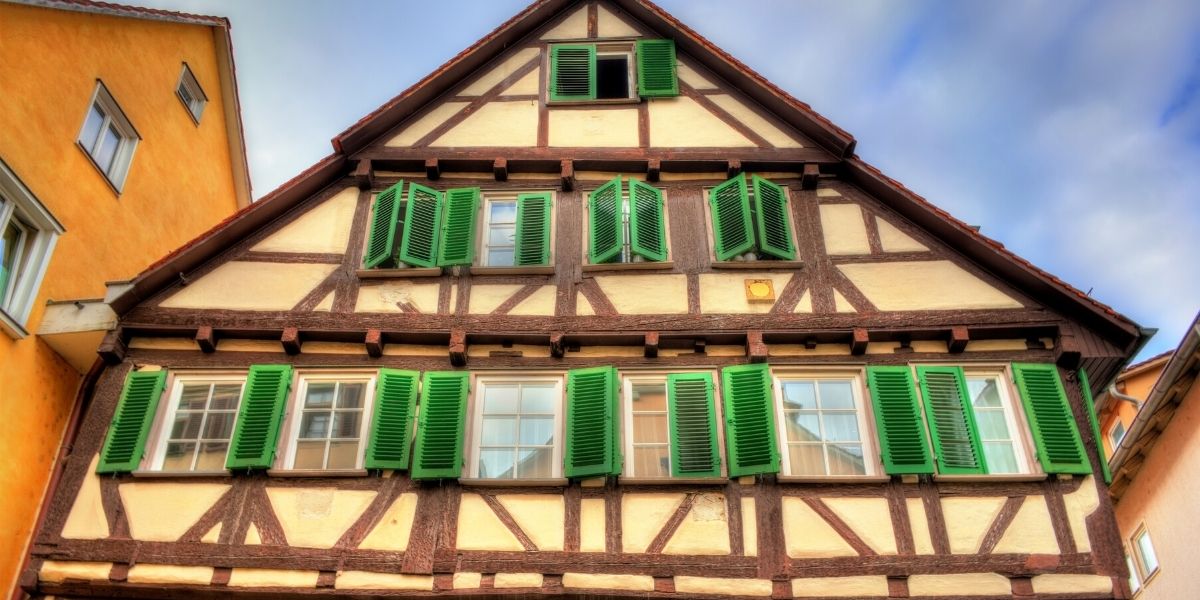 Published Dec 06, 2021
Timbers have been used in home building ever since man decided they had enough of the cave. And even with the availability of more sophisticated building materials, timber frame homes remain popular. In fact, the demand for high-quality timbers is skyrocketing around the world.
If you're not sure whether or not a timber frame home is for you, here's a quick guide to help you out.
What is Timber Framing?
Timber framing is a building method that uses heavy timber to create framed structures. Unlike other framing methods, timber framing doesn't use nails or adhesives. Instead, the wood components are connected using wooden pegs or mortise and tenon joints.
As you probably know, this framing method goes centuries back. If you would go to ancient temples and castles, many of them were built using timber frames.
In fact, the Horyuji Temple in Japan which is considered the world's oldest wooden building was built using the timber framing method. And the original timbers used to build it are still there even after 1,300 years!
Timber frames have gone out of popularity in the past few decades. But just like a classic movie, it never really goes out of style. And in the past several years, more and more people are choosing timber frame homes over modern ones.
Advantages of a Timber Frame Home
There are a lot of reasons why timber frame homes remain popular over the centuries. Here are some of them:
Durability
As mentioned, many of the ancient structures that still exist today were built using timber frames. And many have retained their original timber framings.
This durability is likely due to the fact that timber frames use large pieces of timber that are spaced far apart. In general, the larger the timber, the denser it is. This makes them more resistant to decay and insect attacks.
Excellent Insulation
Thanks to the air pockets in their cellular structure, timbers have excellent insulation properties. This means that your home won't easily get too cold or too hot. So you won't have to turn the AC up to its full capacity during the summer or the heater during the winter. That's good news for both Mother Earth and your pocket.
Design Flexibility
Timber is extremely adaptable. Plus they come in many varieties and species. Not to mention that a timber's natural aesthetics can be both classic and chic. That means they're perfect for almost every kind of project.
Unlike concrete, timber frames also don't have load bearings. As such, you can alter the floor plan without having to change the entire structure.
Easy to Build
While most framing methods are built on-site, timber frame construction uses prefabricated components. This means that they're made in a factory under strict quality controls. The only thing that needs to be done onsite is to put them together. Depending on the structure, this usually takes no more than a day. 
Eco-friendly
Unlike concrete and metal, timbers are renewable materials. As such, they are more sustainable. Not to mention that it doesn't unleash toxic materials into the air and ruin people's health. Also, timbers can be reclaimed and recycled even after hundreds of years. This makes them one of the most eco-friendly building materials around.

Disadvantages of a Timber Frame Home
Despite its benefits, opting for a timber frame home has its disadvantages too. This includes:
Risk of Rot
With timbers, there is always the risk of rot. But there are a lot of factors that can affect a timber's rotting process.
For one, some timber species are more prone to rot than others. Timbers that are exposed to the elements also tend to rot faster than those that aren't.
However, there are also a lot of ways to prevent wood from rotting. You can use wood sealers or paint the wood all over. Most timber frames sold nowadays are also pressure treated to prevent rot. So you don't have to worry much about this.
Poor Sound Blocking
Because timbers have air pockets within them, they can be excellent sound transmitters. That's why, if you'll notice, the sound of your voice tends to be louder when you're inside a wooden structure than when you're in a concrete one.
If you're someone who prefers silence, there are ways to make your timber home soundproof. You can start by installing insulators, and other sound-absorbing materials like carpets and upholstered furniture. There are also construction techniques that can reduce sound transmission in a timber frame home.
They May Not Look "Solid"
With the modern world's fascination with concrete and steel, there's a common misconception that wooden buildings aren't "solid". That couldn't be more wrong. Concrete and steel are strong and durable in their own right, but so is timber. As mentioned, some of the world's oldest surviving structures are made of timber.
Unfortunately, this misconception can affect your home's resale value. Some insurance providers may also consider it as "non-standard".
It's Flammable
This one is pretty obvious. Unlike steel and concrete, timbers are flammable. This is its major disadvantage and one of the reasons why many people consider timber frame homes to be "weak".
But what many people don't know is that timber actually burns more slowly than steel. When wood burns, a black carbonized layer forms at the top which insulates the wood and slows down the burning process.
Besides, even when burnt, timbers can maintain their structural carrying capacity far longer than steel. This means that a steel frame may collapse faster than a timber frame during a fire.
How Much Does a Timber Frame Home Cost?
The cost of building a timber frame home varies widely depending on several factors such as:
the size of your home

the kind of timber used

where you're building
But in general, building timber frame homes costs more than typical "stick built" ones. In some areas, you can expect to pay around $150 to $250 per square feet. This high price tag is due to the nature of timber frame structures.
For one, a timber frame home is almost always customized. Though the components are made in a factory, they are usually made to order to fit the framing needs of your home.
Another reason why building timber frame homes cost more is because it typically uses high-quality timbers. You can't just use any type of wood. Each frame has to be carefully selected and processed to ensure stability and durability.
However, many companies are now selling timber frame kits. These are pre-designed and pre-fabricated timber frames that you can assemble on your own. They're typically much cheaper, with each kit ranging from $10,000 to $25,000 depending on the size and design. So even with a limited budget, you can still build your own timber frame home.
Timber Frame Home Design Inspirations
If you're thinking about building a timber frame house, here are some design ideas you can check out:
Lakeside Cabin
Think about the last time you went to the lake in the early morning. Picture the serene waters that glint like diamonds as the first rays of the sun kisses its surface. Ethereal, right? Now imagine waking up to that every morning. That's usually how mornings go for lakeside cabin dwellers.
If you want a country house where you can relax and connect with nature, you can never go wrong with a lakeside cabin. Usually made of timbers from floor to ceiling, it offers a respite from the imposing concrete structures of large cities.
Design  Inspiration: The Famous Cabin, South Lake Tahoe, CA
Modern Mansion
The words "modern mansion" conjures an image of a concrete palatial home with lots of glass walls. But a mansion made of timber can be modern too. Plus the contrast of smart home features and tinted glass walls against high-quality vintage timber frames gives your home a very luxurious appeal.
Design Inspiration: Modern Montana Mansion
Cozy English Manor
If you're a fan of Jane Austen, then a cozy English manor-themed country house might suit you.
Traditional manors are prominent features of the English countryside. They are also enduring symbols of the idyllic English country life. Common features of these manors include a Victorian fireplace, timber-framed ceilings, hardwood floors, and a large garden.
Design Inspiration: Old Rectory, Northamptonshire
Classic Country Ranch
Fancy living the cowboy lifestyle? Classic country ranches will let you do just that. Set atop vast acres of land with the next-door neighbor almost an hour's drive away, they offer privacy like no other. This is why these types of retreats are very popular with celebrities and city dwellers looking for a quiet escape.
Design Inspiration: River Hill Ranch, Blanco, Texas
Barndominium
Barndominiums are exactly what their name suggests: a barn and a condominium in one. The term generally refers to old barns converted into living spaces with a modern touch. Though they are often associated with a steel-framed building with metal sheet sidings, many barndominiums are now using timber frames and wood plank sidings. Luxurious ones even feature multiple clustered buildings with floor-to-ceiling glass walls.
Design Inspiration: The Meek Home (Magnolia Home), Lacy Lakeview, Texas
Hire The Timber Experts For Your Next Project
Vintage & Specialty Wood should be your source of the highest quality timbers from around the world. When it comes to fabricating and installing reclaimed wood or specialty wood products in your home, we don't cut corners. We offer many reclaimed wood and specialty wood products such as Douglas Fir, white oak, and much more. We also offer timber framing and wood flooring services as well. Contact our team today to speak to a timber expert about what Vintage & Specialty Wood can do for you.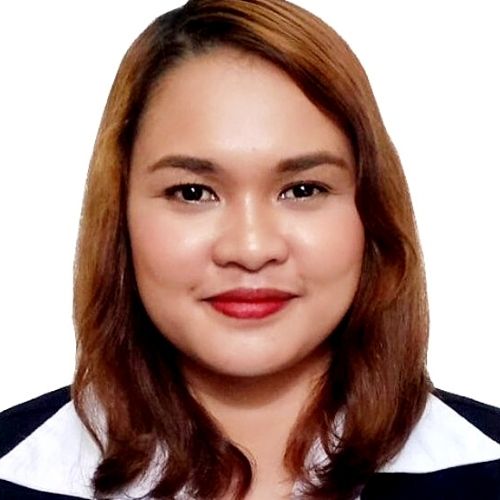 About The Author
Judy Ponio is a professional writer for the Vintage & Specialty Wood website blog. Her passion for carpentry and wood working coupled with her commitment to fact based blogging has helped her articles help millions of people over the years.