12 Best Wood for Desktops

Published March 4, 2022
If you're planning to make a DIY desktop table, one of your biggest dilemmas will most likely be what type of wood to use.
While there might be plenty of trees in your backyard, not all of them are suitable for furniture making. In general, the best type of wood for desktops depends on what kind of desktop you're planning to build.
For instance, if you're planning to build a desktop that you can pass on to your great grandkid, make sure to choose a durable type of wood. Or if you want to be able to move your desktop more easily, choose a lighter type of wood.
You see, each type of wood lumber has different characteristics as well as benefits and disadvantages. That's why the key to choosing the best wood for your DIY desktop project is to list down the qualities you want for your desk. Then look for the right type of wood based on your list.
To help you out, we've made a list of some of the best woods for desktops:
1. Oak
If you're looking for the best wood for desktops, you can't go wrong with oak. There's a reason why it's one of the most popular wood species for furniture making. Aside from having dense and closed grains, they also have high tannin content. This makes them extremely resistant to insect attacks and fungal infestations.
The downside to using oak, however, is they can be pretty heavy. So you'll most likely need an extra set of hands if you want to move your desktop around. When exposed to cold and moisture, the tannins can also react with oil finishes making them difficult to protect.
2. Maple
Commonly used in high-end furniture, maple is known for its durability and hardiness. Its creamy color and smooth grain pattern make it ideal for desks and tables. Plus, they stain very easily so you won't have a hard time matching them to your room's aesthetics.
3. Cherry
Possibly the most popular furniture hardwood in America, cherry or the American Black Cherry fruit tree is prized among furniture makers. Cherry wood furniture has that signature smooth-grained texture and reddish-brown color. Though new ones tend to have a light pink color which darkens as the wood ages making it ideal for heirloom pieces.
4. Pinewood
Want a rustic-looking desktop? Then pine wood is for you. Its natural cream, white, or yellow shade makes it ideal for country and rustic-themed furniture. Not to mention that it looks attractive even without finish and its natural knots only add to its rustic appeal. 
Though technically a softwood, pinewood is also known for its durability. So with this, you can get both a long-lasting and rustic chic desktop table.
5. African Hardwoods
Exotic African hardwoods might be a tad more expensive than other woods on this list. But we daresay the extra penny you'll spend is truly worth it. Note, however, that African hardwoods in this context do not refer to a single tree species. Rather, it's an umbrella term for hardwood species that are native to the African region. This includes Zebrano, Poculi, Sapele, and Wenge among others.
Because tropical hardwoods like the ones mentioned come in diverse colors, grains, and patterns, they can be perfect for every type of project. If you want distinct stripes, you can go for Zebrano. Or if you prefer a rich dark color like that of freshly-brewed espresso, use Wenge. There are lots of options to choose from.

6. Cedar
Cedar wood is a top choice for outdoor furniture makers. It's naturally resistant to moisture, and when sealed can maintain its aesthetics for a long time. So if you're planning to put your desktop on your balcony or anywhere that's exposed to the elements, cedar is the best choice for you.
7. Walnut
With its durability and luxurious dark color, walnut is the best wood for executive desktops. And if you're going the DIY route, walnut is one of the easiest woods to work with. Not to mention that they have fine straight grains and stains pretty well. It's also stable and offers good shock resistance.
8. Birch
Like many wood species on this list, birch wood is known to be strong and durable. These characteristics make it great for furniture pieces like desktops, dining tables, shelves, and the like. 
The best thing about birch wood, however, is its versatility. You can stain it to resemble more expensive types of wood or leave it unfinished to showcase its natural beauty. Though if you're looking to make a rustic-looking desktop, make sure to get the sapwood as the heartwood tends to have a reddish-brown tinge.
9. Teak
Teak wood is a popular material for ships, boats, and high-end yachts because of its impermeability. But it's also because of this particular characteristic that makes it ideal for outdoor furniture. It contains natural oil that helps it repel water and moisture making it resistant to twisting, warping, and insect attacks.
10. Bamboo
It may not seem like it but bamboo is one of the strongest and most durable types of wood. Not to mention that it's very versatile. You can use it in its raw form or as an engineered plank. And, oh, did we mention they make gorgeous and head-turning desktop pieces?
11. Ashwood
Durable. Smooth, straight grain. Beige to light brown hue. These are just some of the characteristics that landed ashwood on this list. It's no wonder why it's considered to be one of the best woods for making fine furniture. So if you want your desktop furniture to look classy, elegant, and expensive, use ashwood.
12. Rosewood
There are many species of rosewood around the world, each with varying colors ranging from dark brown to ebony. Though it's especially popular in most parts of East and South Asia. Its strength, durability, and attractive natural wood grain coupled with its luxurious dark color makes it a top choice for oriental furnishings and decorations.
Hire The Timber Experts For Your Next Project
Vintage & Specialty Wood should be your source of the highest quality timbers from around the world. When it comes to fabricating and installing reclaimed wood or specialty wood products in your home, we don't cut corners. We offer many reclaimed wood and specialty wood products such as Douglas Fir, white oak, and much more. We also offer timber framing and wood flooring services as well. Contact our team today to speak to a timber expert about what Vintage & Specialty Wood can do for you.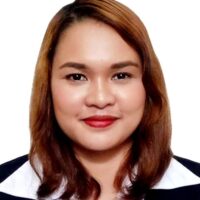 About The Author
Judy Ponio is a professional writer and SEO specialist. She works hard to ensure her work uses accurate facts by cross checking reputable sources. She is the lead author for several prominent websites covering a variety of topics including law, health, nutrition, and more.