Glued Down vs. Floating Wood Floor: Which is Better?

Published on March 31, 2022
Choosing between a floating wood floor and glued-down flooring can be a challenge. Each type of flooring installation has its pros and cons. But one will most likely suit you better.
So how do you know which type of floor installation is more to your taste?
Well, that's what this post is about. Here's a side-by-side comparison between a floating wood floor and glued-down flooring.
What is a Floating Wood Floor?
As its name suggests, a floating wood floor is a type of flooring installation that floats over your existing floor. Unlike traditional flooring, a floating wood floor doesn't use nails or any type of adhesives. Instead, the wooden floor planks are secured using a click-and-lock system where the grooves are designed to interlock together without the need for fasteners.
Advantages
1. Easy to install
When I said that a floating floor uses a click-and-lock system, it's literally how it's installed. You just slide the floor planks beside each other till you hear a click and voila, the planks are secured. There's no need to hurt your fingers hammering nails or applying any type of adhesive. This makes it one of the easiest ways to install a floor. Not to mention a lot cheaper since you don't have to buy nails or wood glue.
2. Durable
Since floating wood floors are made up of interlocked sheets of hardwood, they offer better durability. Besides, the wood planks aren't attached to your subfloor. So the moisture can't easily seep into the wood making it less prone to rot and decay.
3. No toxic chemicals
Wood glues and adhesives contain formaldehyde and phthalates.
Formaldehyde is a toxic substance that's been linked to various types of cancers. It's also posited to cause cellular damage which can affect our neurological and developmental systems.
While phthalates is an umbrella term for a group of chemicals used to make plastic. According to the CDC, some types of phthalates can cause real damage to our reproductive system.
Since installing a floating wood floor doesn't involve handling adhesives, you won't have to worry about getting exposed to these toxic chemicals.
4. More comfortable on the feet
The space between your subfloor and the hardwood planks creates a kind of cushion for your floor. As such, floating wood floors tend to be easier on the feet than traditional floor installations.
Disadvantages
1. Prone to buckling and warping
If your area often experiences high humidity levels, then a floating wood floor may not be the best choice.
As you know, wood contracts and expands depending on its environment's moisture level. If you live in a humid area, the moisture can accumulate in that pocket of air between your subfloor and the wooden floor planks. When this happens, it can make the planks expand and contract causing them to buckle and warp.
This can, however, be avoided with proper underlayments.
2. Needs regular maintenance
In traditional flooring installations, the floor planks are directly against the subfloor. So the ground bears most of the load on your floors like furniture and the people walking on it.
But in a floating floor installation, the wood planks have to absorb all the load. This is why floating floor planks tend to indent over the years.
Removing and replacing your floating floor is pretty easy though. So this isn't really much of a concern.
3. Noisy
Floating wood floors tend to amplify sounds. So if you're planning to install it in the nursery or your home office, you might want to reconsider your flooring choices.
What is a Glued Down Flooring?
Gluing down floor planks is a traditional way of installing a wooden floor. As the name suggests, it uses adhesives to stick the floor to the subfloor. When the adhesive dries, the planks are set firmly on the concrete subfloor.
If you're using engineered wood or vinyl, there are two ways of gluing a floor down: hard-set or pressure-sensitive.
Hard-set glued flooring is when you apply adhesives to the concrete subfloor then stick the planks on it until the adhesive sets. Pressure-sensitive glue-down flooring, on the other hand, uses a peel-and-stick technique. The planks already have adhesives on the back and all you have to do is peel the protective covering and stick it on the subfloor.
Advantages
1. Fixed
Since the wood planks are glued to the subfloor, it doesn't shift as much as that of a floating wood floor. It also feels firmer on the feet and you won't feel that annoying sensation of the floor shifting beneath you.
2. No need for vapor barrier
In glued-down flooring, the glue itself acts as the vapor barrier. So there's no need to buy and install underlayments.
3. Doesn't make a lot of noise
Because the floor planks are fixed, they don't tend to creak when walked on. This makes them perfect for spaces where silence is required like your nursery, bedroom, or home office.
Disadvantages
1. More difficult to install and remove
Installing and removing a glued-down flooring typically requires a skilled professional. You can try to do it on your own but if you don't have extensive floor installation knowledge, it can be messy. Besides, this installation method requires working with strong adhesives. If you're not careful, they can be a health hazard.
2. Costly repairs
As mentioned, removing a glued-down floor can be difficult and typically requires a professional. So when they need replacement or repair, it can be costly.
Floating Wood Floor vs. Glued Down Flooring
At the end of the day, it all boils down to your personal preference. As I've said, each type of floor installation has its own pros and cons.
If your budget is tight or you want to do it yourself, a floating wood floor will be more practical. But if you don't care for creaking noises or shifting floor planks, a glued-down floor is your best bet.
Hire The Timber Experts For Your Next Project
Vintage & Specialty Wood should be your source of the highest quality timbers from around the world. When it comes to fabricating and installing reclaimed wood or specialty wood products in your home, we don't cut corners. We offer many reclaimed wood and specialty wood products such as Douglas Fir, white oak, and much more. We also offer timber framing and wood flooring services as well. Contact our team today to speak to a timber expert about what Vintage & Specialty Wood can do for you.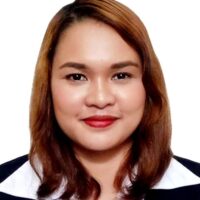 About The Author
Judy Ponio is a professional writer and SEO specialist. She works hard to ensure her work uses accurate facts by cross checking reputable sources. She is the lead author for several prominent websites covering a variety of topics including law, health, nutrition, and more.