Can You Build a Log Cabin With Less Than $5000?

Published July 20th, 2020
There aren't many things more American than living in a lovely and cozy log cabin. For the most part, these cabins are located away from the hustle and bustle of the big city. They provide a unique sense of isolation and relief from many modern technologies. Of course, it isn't for everyone. Many others can't begin to imagine a life outside of the city, but it can be a slice of heaven for the select few.
Lots of people prefer log cabins since they're much cheaper to build than regular houses too. Since most of these are smaller than regular houses, it doesn't cost as much to construct them. Additionally, many of these cabins are built from reclaimed wood, if not fresh logs. This can make them a green option, using wood that would have otherwise been discarded.
In the past few years, many cabins have modernized to suit the tastes of stylish and luxurious individuals. However, that modernization has not taken away from its overall rustic appeal. There's just a different ambiance when it comes to good old classic wood. It gives you a sense of refreshment and oneness with nature.
Log cabins are also known for their durability. People have come across some of these that are hundreds, even more than a thousand years old in Europe. They're known to be resistant to numerous natural disasters and calamities, making them both stylish and practical.
That's all great, but the big question on everyone's mind is whether it's affordable. Can you actually build a log cabin with less than $5000?
The short answer is yes, you can.

In one Youtube video, this man, along with his church youth group, constructed a cabin for less than $500. The cabin measured 10 feet by 10 feet, not including the loft, which protruded over the front door. Overall, it appeared pretty cozy, being fully furnished with a stove and a couple of couches.
In another video, this man talks about how he built his cabin with less than $300. His approach to building that cabin was to get materials for less, if not free. He did this by scouring the internet and Craigslist to get the best deals on the supplies he needed. A lot of the things found in his cabin were scraps sitting on the side of the road. Since he needed mortar to strengthen the overall integrity of the cabin, he'd look for stores with ripped bags of them, to get them half off.
In fact, you could even build one for free. Don't believe me? Take a look at this guy. He's a man living in the Canadian wilderness, and he made his log cabin entirely from scratch. He may have spent a little on a few materials like nails, but that was it. The property he was cutting wood on was his own. You should be very aware of logging laws in your state if you plan on cutting trees. Generally, you can freely cut trees from your property down unless they are protected or owned by the government. But his is an extreme case.
Recently though, tiny houses have been growing in popularity. They may not be as conventional as traditional log cabins, but they're an extremely cost-efficient alternative. Some premium tiny houses can cost as much as $30,000 or more. But you can find some cheap gems around too. On this page, you can find a few of these cabin kits under $5000. The ones found here aren't precisely log cabins though, as most log cabin kits are quite expensive.
In conclusion, you can build a log cabin for cheap. In many cases, you'll have to compromise premium quality to keep costs low. But I believe if you're truly determined to finish a project like this, you'll find a way.
Hire The Timber Experts For Your Next Project
Vintage & Specialty Wood should be your source of the highest quality timbers from around the world. When it comes to fabricating and installing reclaimed wood or specialty wood products in your home, we don't cut corners. We offer many reclaimed wood and specialty wood products such as Douglas Fir, white oak, and much more. We also offer timber framing and wood flooring services as well. Contact our team today to speak to a timber expert about what Vintage & Specialty Wood can do for you.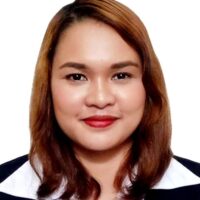 About The Author
Judy Ponio is a professional writer for the Vintage & Specialty Wood website blog. Her passion for carpentry and wood working coupled with her commitment to fact based blogging has helped her articles help millions of people over the years.