Should You Install a Garage Door Inside The House?

Published July 30th, 2020
Interior design is continually evolving around us. Trends are popping out left and right. The reason for that is that aesthetics is not a one-fits-all affair. Instead, it is an incredibly effective way to express one's creativity and uniqueness.
Among these new trends is the interior garage door. It's a bit strange to think about. I mean, why would you want a garage door inside of your home? Shouldn't they be outside where the cars are? Not exactly, these doors serve a more decorative purpose.
What are the uses of a garage door?
Interior garage doors are used mainly as room dividers and gates to the outdoors. The main reason so many homeowners are falling in love with these doors is because of the natural light they let in. With the popular aluminum frames and glass panels, homeowners can appreciate the outdoors with ease while giving off a classy industrial appeal. Besides that, they can also connect the indoors to the outdoors when you require more space for a party or a function.
They're particularly popular with the mountainside and seaside homes, which sport breathtaking views. Generally, these roll-up garage doors can be found in upscale homes. This can make them very attractive to potential homeowners and potentially increase a home's sale or resale value.
What are some possible garage door designs?
Roll-up doors
The first is the most classic and common design for garage doors. These are easily the most space-saving option among all these. You may also experience technical difficulties with the machinery that controls the doors' retraction if you opt for the automatic kind.
Tilt-frame doors
Tilt-frame doors are the newer, trendier ones that may require a little bit of muscle to open them. These doors don't fold or bend at any point, but instead, they're one solid structure. Contrary to the roll-up doors, they'll need considerable clearance on the side it opens up. This can be a good thing for outdoor spaces as the overhang can create a bit of shade under them. 

Slide-up doors
Slide-up doors are a modern direct substitute to the roll-up doors. These retract upwards into a guided track. This variation typically requires a space with a raised ceiling and is excellent in maximizing space. 
Bi-fold doors
Bi-fold doors can fold in half either upwards or sideways. For that, you'll need a bit of clearance too. They can be a lovely alternative to sliding glass doors. To give you an idea of how they look, click this link.
Should I install one for my home?
The main things you should consider when installing interior garage doors are price and space. You won't want to go cheap with these doors, as they require high-quality materials and machinery. If you're thinking of getting one to connect a living space to the outdoors, you'll also want to get insulated glass in this case. This is to control the heat or cold that they let into your home.
You'll also need considerable space for some of these designs. Roll-up doors are my recommendation to save space, as they require little clearance at ground-level.
I highly recommend these garage doors if you have the resources for it. They give any home a classy and contemporary touch while remaining surprisingly practical. If you plan on getting one, I'd also suggest you get one with insulated glass panels as they can provide an unrivaled natural light and warmth to your home.
Hire The Timber Experts For Your Next Build
Here at Vintage & Specialty Wood we take quality seriously. So when it comes to timber framing or selling and installing reclaimed wood we don't cut corners. Contact our team today to speak to a timber expert about what Vintage & Specialty Wood can do for your next project.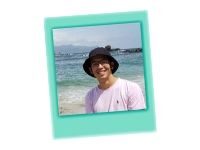 About The Author
Terrence Tan Ting is an industrial engineer by profession but a full time writer by passion. He loves to write about a wide range of topics from many different industries thanks to his undying curiosity.