The Amazing Benefits of Olive Oil On Your Wooden Furniture
Modified February 5th, 2021
You might have heard about the extraordinary uses of olive oil when it comes to skin and facial care. But, have you heard of how olive oil can be beneficial to your home, especially on your wooden furniture?
What Olive Oil Does To Your Wooden Furniture
Most people are now using olive oil as wood polishes. Not only is it a milder solution compared to petroleum-based wood polishes, but olive oil is also eco-friendly and much cheaper to use.
While some people think that the use of olive oil might damage wooden furniture, it actually nourishes the wood and brings out its natural shine. It can be used to treat several kinds of wooden surfaces. From chairs and tables to wooden storage boxes, you can use olive oil and let it act as a varnish.
Although olive oil does not have the same thickness as the varnish coating has, it can protect woods from mild dents and scratches.


How to Make Your Own Olive Oil Furniture Polish
Since you already know what good olive oil does to your wooden furniture, you might want as well to make your own furniture polish from olive oil. Here's how:
What you will need:
Olive oil
Lemon juice
Small bowl
A clean, dry cloth
Pour two parts olive oil into the bowl and add one part lemon juice. Do not use any alternatives like vegetable oil or virgin coconut oil because it doesn't work the same way and might damage the wood.
Looking for the best quality woods?
Look no further. We have the most complete collection of vintage and specialty woods suitable for all your project needs. Talk to our team of timber experts today!
Hire The Timber Experts For Your Next Project
Vintage & Specialty Wood should be your source of the highest quality timbers from around the world. When it comes to fabricating and installing reclaimed wood or specialty wood products in your home, we don't cut corners. We offer many reclaimed wood and specialty wood products such as Douglas Fir, white oak, and much more. We also offer timber framing and wood flooring services as well. Contact our team today to speak to a timber expert about what Vintage & Specialty Wood can do for you.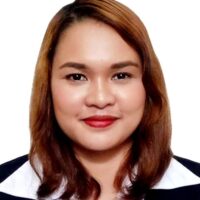 About The Author
Judy Ponio is a professional writer for the Vintage & Specialty Wood website blog. Her passion for carpentry and wood working coupled with her commitment to fact based blogging has helped her articles help millions of people over the years.