The Best Wood Stabilizers That Won't Break the Bank

Published May 31, 2021
Changes in temperature and humidity in the environment can cause the wood to expand or contract. When this happens, moisture and water can easily get inside or bleed out of the wood. As a result, the wood may bulge, wrinkle, or warp.
Now, this can be a problem if you're working on a project where tight tolerance is of the essence. Case in point: wooden floors. When moisture seeps through it, the wood can buckle leaving you with an uneven floor. Of course, nobody wants that. This is where wood stabilizers come into the picture.
When you talk of wood stabilization, it basically means reinforcing the wood against inherent defects or weaknesses. This is usually done by filling the cracks in the wood's interior to prevent moisture from seeping in. This is why a wood stabilizer is also sometimes called a wood sealer.
Most wood stabilizers also tend to harden the wood's interior. This makes it less susceptible to expansion or contraction. So no matter the weather, your wood retains its shape and size and lasts longer.
Though some wood stabilizers tend to be pricey, there are cheap ones that still do the job. Here are the best wood stabilizers that won't break the bank.
1. Resin
Resin is one of the most popular and economical wood stabilizers. The resin stabilization process involves drying the woods then putting them in vacuum chambers to remove all air pockets. This drying process is especially necessary if you're working with green wood (newly cut wood). Acrylic resin is then infused into the wood. It occupies all the nooks and crannies that water can get into. The end result is a much more stable wood with a high tolerance to humidity.
A stabilizing resin can cost anywhere from $60 to $150 per gallon depending on the type and uses. If you've never worked with resin before, you can start with epoxy resin since they're easier to work with. But if you're looking to save money, polyester resin tends to be much cheaper.
2. Boiled Linseed Oil
Made from pressed flax flower seeds, linseed oil has been traditionally used as a natural wood preservative. Take note that we refer to "boiled" linseed oil as the pure version is not fit for wood finish.
If you want your wood to have that perpetual "wet" look, then this oil is your best bet. It penetrates into the grain of the wood and protects it from moisture. It's also very easy to apply and re-apply when the initial coat fades off. Plus you won't have to worry about making a mistake during application as it can easily be wiped down.
But a linseed oil finish may require frequent repair, especially in frequently abraded surfaces. So if you're looking for long-lasting wood protection, better choose from others on this list.
3. Pine Tar
Since the Viking times, pine tar has been used to protect wood against moisture and sunlight. It also prevents insects like termites and ants from getting into the wood. Plus, it needs very little maintenance and easy to apply. Even an inexperienced woodworker can apply pine tar on wood without much difficulty.
The one downside to pine tars, however, is that the resulting color can be unpredictable. Depending on the kind of pine used, it can darken or lighten the wood. So if you're looking for a specific finish,  this isn't your guy.

4. Tung Oil
Also known as China wood oil, tung oil is made by pressing the seed from the nut of the tung tree. When exposed to air, tung oil hardens giving your wood a wet varnished look. Aside from being waterproof, tung oil is also resistant to:
alcohol

acetone

fruit acids

vegetable acids
It's also very easy to apply. You won't even need a brush. An old rug will do. Just wipe it on the surface of the wood layer by layer until you achieve your desired finish.
5. Osmo Top Oil
A professional-grade oil, Osmo Top Oil provides a durable, lasting finish on woods. It's also resistant to common liquids such as water, beer, coffee, and even fizzy drinks. Since it's food-safe, it's best suited for surfaces where food is prepared like a chopping board.
This oil is very easy to use and can be reapplied even without sanding the topcoat.
6. Australian Timber Oil
A combination of tung and linseed oil, Cabot's Australian timber oil creates a matte finish. It seeps deep into the woods protecting it from mold and mildew. This process also highlights the natural wood patina. It's best suited for dense woods like tallowwood, cambara, and Merbau.
This formulation is solvent-based so make sure you're applying it in an open-air space. Also, make sure to bring a lot of patience as the finish takes approximately 2 days to completely dry.

(Related: What NOT To Do When Bleaching Wood Floors)
Hire The Timber Experts For Your Next Project
Vintage & Specialty Wood should be your source of the highest quality timbers from around the world. When it comes to fabricating and installing reclaimed wood or specialty wood products in your home, we don't cut corners. We offer many reclaimed wood and specialty wood products such as Douglas Fir, white oak, and much more. We also offer timber framing and wood flooring services as well. Contact our team today to speak to a timber expert about what Vintage & Specialty Wood can do for you.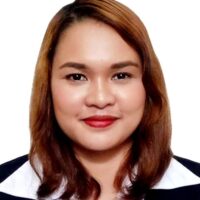 About The Author
Judy Ponio is a professional writer for the Vintage & Specialty Wood website blog. Her passion for carpentry and wood working coupled with her commitment to fact based blogging has helped her articles help millions of people over the years.