Liquid Nails vs. Wood Glue: The Ultimate Face-off

Published November 9, 2020
For most DIYers, liquid nails and wood glue might sound interchangeable. After all, they serve the same purpose: to stick things together.
But aside from their adhesive function, they pretty much have nothing in common.
Liquid nails is actually a brand for a wide range of construction adhesives. Most of which are specially formulated for heavy construction work.
Wood glue, on the other hand, is a generic term for adhesives used mainly for woodworking. But contrary to its name, wood glue is not just for woods. It can be used on various surfaces too.
So which is better?
Just like most things, there are pros and cons to using liquid nails and wood glue. So which between them is better depends on your needs.
To help you make an informed choice, we'll compare liquid nails vs. wood glue based on these factors in this ultimate face-off:
Drying Time
Winner: wood glue
If you're in a hurry or want a quick fix, wood glue is your best friend. Depending on the type and brand, it only takes about 30 minutes to an hour for the wood glue to dry. But you'll have to wait 24 hours before putting pressure to the joined surfaces.
Some wood glues, however, have faster drying times. So you may only have to wait for a couple of hours for it to completely dry.
A liquid nails' drying time, on the other hand, is usually at least 24 hours. Depending on the humidity and the porosity of the surface, some projects may even take weeks before you can do further work.
Uses
Winner: liquid nails
Yes, wood glue can be used on multiple surfaces despite its name. But those surfaces are rather limited when compared with liquid glue. For example, you can't use wood glue to install paneling and tileboard. But you can do so with liquid nail. As we've mentioned, liquid glue is formulated especially for heavy-duty construction work. So you'll have no problem using it even on concrete to concrete. While wood glue works best for DIYs and arts and crafts.
Sealing Gaps on Wood
Winner: wood glue
More than just a bonding agent, wood glue with sawdust also works wonders on sealing wood gaps. But the same cannot be said for liquid nails.
You see, liquid nails become brittle over time and will crack into chunks. It's great at joining things together but it doesn't exactly make a practical gap-filler.

Bond
Winner: liquid nails
As we've said, liquid nails are formulated for construction. So, naturally, it has stronger bonding properties than wood glue. As long as you follow the application instructions properly especially the drying time, you'll get unbeatable bonding results. Even if you pry the two joined surfaces apart, they'll break at some other point but not on the part where the liquid nail is applied.
Safety
Winner: wood glue
Most wood glues are made of PVA so it's generally safe even if you're working in poorly-ventilated spaces. While some liquid variants contain solvent-based ingredients so they emit toxic fumes when wet. These solvents are also flammable when it's not yet completely dry. So if you're working with liquid nails, make sure you do it in an open, well-ventilated space.
Clean Up
Winner: wood glue
Wood glue is definitely easier to clean up than liquid nails. When the latter sticks in your skin or on any surface, it can be difficult to remove. Most of the time, you'll have to use oil or petroleum jelly to pry it off. While for wood glue, soap and water will usually suffice.
(Related: 8 Most Effective Wood Sealers According to Experts)
Hire The Timber Experts For Your Next Project
Vintage & Specialty Wood should be your source of the highest quality timbers from around the world. When it comes to fabricating and installing reclaimed wood or specialty wood products in your home, we don't cut corners. We offer many reclaimed wood and specialty wood products such as Douglas Fir, white oak, and much more. We also offer timber framing and wood flooring services as well. Contact our team today to speak to a timber expert about what Vintage & Specialty Wood can do for you.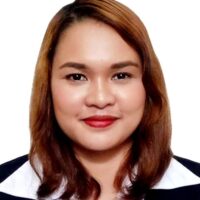 About The Author
Judy Ponio is a professional writer and SEO specialist. She works hard to ensure her work uses accurate facts by cross checking reputable sources. She is the lead author for several prominent websites covering a variety of topics including law, health, nutrition, and more.