5 Wood Floor Patterns Perfect For Your Next Project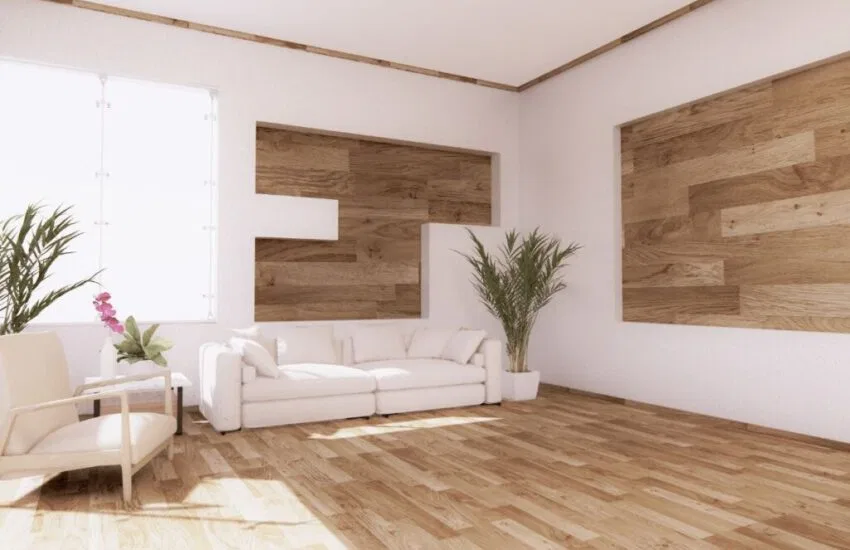 Published April 26, 2023
Wood floors are generally known for the classic and timeless vibe it adds to any home. Whether you want to build a new house or renovate an old one, you can create an inviting and warm atmosphere with wooden floors alone. However, that's not to say all wood floor designs and patterns would have the same effect on your home.
There are certain wood floor patterns that are simply better or more fitting in spaces that incorporate a specific design movement. One pattern can be the perfect fit for rustic interiors but not for the vintage aesthetic.
1. Basketweave Pattern: Traditional with a Touch of Elegance
The Basketweave pattern has been one of the most prevalent wood floor design patterns since ancient Rome and Greece and for good reasons. It's particularly common in traditional spaces and homes. It features a series of interlocking squares that create an appearance similar to that of a woven basket, hence the name.
The Basketweave pattern is incredibly versatile as it can come in a variety of wood finishes, types, and colors. Though it's a bit traditional due to its history, it can add a touch of elegance, sophistication, and depth to floors.
Among the many hardwood floor designs, the Basketweave pattern is one of the most fitting for homes with a vintage or traditional design aesthetic. However, it may not work well with minimalistic or ultra-modern spaces since the intricate pattern may clash with the simplistic aesthetics that these two design styles tend to have.
Otherwise, Basketweave should work well with any other design styles.
2. Chevron Pattern: A Bold and Eye-Catching Statement
The Chevron pattern consists of a series of planks arranged in a V-shape or zigzag pattern. It's most notable for being bold and, therefore, almost always catching the eye of anyone who enters a room with this pattern.
Its main appeal is how it creates a sense of movement or energy in the room, as if the floor is moving in the direction the V-shape is facing. That's also why it's quite prevalent in spaces where movement is constant, such as entryways, hallways, and in your case, living rooms. Like Basketweave, Chevron is relatively versatile.
Overall, the Chevron pattern is an excellent choice if you intend to catch the attention of your guests with it. It's most suitable for contemporary and modern spaces and may also fit in homes with an industrial aesthetic.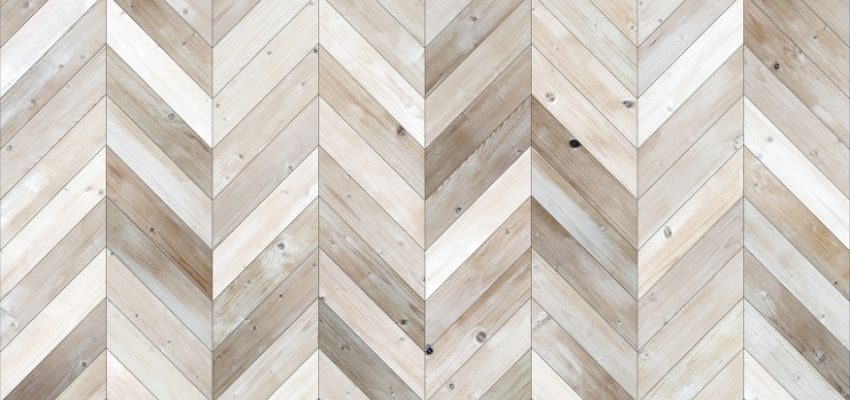 On the other, it would be a terrible match with design styles featuring ornate or delicate patterns. It's also not ideal for small spaces since the Chevron pattern tends to make spaces much smaller than they actually are.
3. Diagonal Pattern: A Timeless Look with a Unique Flair
The Diagonal pattern is one of the simplest wood floor layout patterns in this list. Basically, it's just like your regular wood floor pattern, except rather than being parallel to the walls, it's angled, or in other words, diagonal, rather than vertical or horizontal. Its main appeal is the sense of visual interest or depth it adds to spaces.
Similar to the Chevron pattern, it aims to draw the eye in and add a sense of movement and energy, though the Chevron is still better in that regard. However, due to its simplicity, it's much cheaper and easier to install.
So, if you intend to buy wood flooring and save money, it's an excellent option.
The Diagonal pattern is basically a more subtle version of the Chevron pattern, which is ideal if you think the Chevron would overwhelm your overall design. That's why this pattern works with just about any design style.
In particular, the Diagonal wood floor patterns are most suitable for transitional or traditional spaces that lack sophistication. But it doesn't fit in ultra-modern or industrial spaces since it clashes with their clean lines.
4. Herringbone Pattern: A Classic Design with a Modern Twist
The Herringbone pattern and Chevron pattern are two wood floor design patterns that people would often associate with others due to their similarities. That's because, like the Chevron pattern, Herringbone is characterized by planks arranged in a zigzag or V-shaped pattern, so they may appear the same.
However, unlike the Chevron pattern, the zigzagged planks of Herringbone are arranged in a staggered fashion, so the two tips of the V would look like they overlap with the tip of their adjacent V-shaped planks.
Meanwhile, with the Chevron pattern, there's no overlapping, and if you look closely, you'll find that there's a clean line separating each column of Vs from each other. Needless to say, the staggering zigzag pattern creates a more subtle texture, which is ideal if you think the Chevron pattern is too overwhelming.
In short, while the Herringbone pattern also adds a sense of movement and energy to the hardwood floor designs, it's not as overwhelming as Chevron, but also not as subtle as Diagonal. It's somewhere in between.
The Herringbone pattern is one of the few wood floor designs and patterns suitable for homes with a rustic, vintage, or traditional aesthetic. But it may not be ideal for those with rather simple aesthetics since its complex geometry may clash with its clean lines, such as the minimalistic design style.
5. Random Width Pattern: For a Natural and Rustic Feel
Our last entry for this list of wood floor patterns is the Random Width pattern, also known as the Variable Width or Mixed Width pattern. As the name implies, it has a lot to do with the width of each wooden plank and less to do with their arrangement. Basically, the wooden planks have varying widths, arranged pretty much randomly.
It's perhaps one of the most unique wood floor design patterns out there, and its main selling point is the organic or natural feel it adds to a space. It also offers flexibility since it's suitable in rooms of any size.
Apart from this, there's not much to say about this pattern. As you might expect, it's most suitable for homes with a rustic or farmhouse aesthetic due to its organic feel, but it's not ideal for more formal or organized spaces that emphasize symmetry and clean lines, the two things Random Width pattern is not.
The Bottom Line
While there are wood floor designs and patterns that are more fitting for specific design styles, as shown in this blog post, you shouldn't limit your options to those patterns. You can also play with the different wood floor design patterns if you want. After all, at the end of the day, what matters most is your personal preferences.
Hire The Timber Experts For Your Next Project
Vintage & Specialty Wood should be your source of the highest quality timbers from around the world. When it comes to fabricating and installing reclaimed wood or specialty wood products in your home, we don't cut corners. We offer many reclaimed wood and specialty wood products such as Douglas Fir, white oak, and much more. We also offer timber framing and wood flooring services as well. Contact our team today to speak to a timber expert about what Vintage & Specialty Wood can do for you.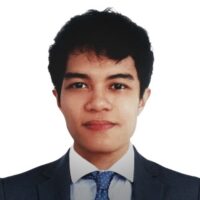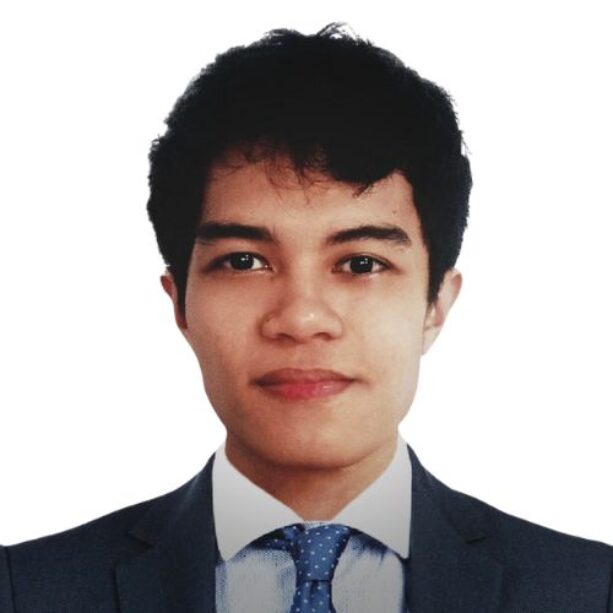 About The Author
Lenard Arceo is an experienced writer who enjoys writing about home design and real estate topics. In his free time he enjoys learning to code. He has spent most of his life writing for reputable website blogs and has helped reach millions of people on the internet.