Should Flooring Be The Same Throughout The House?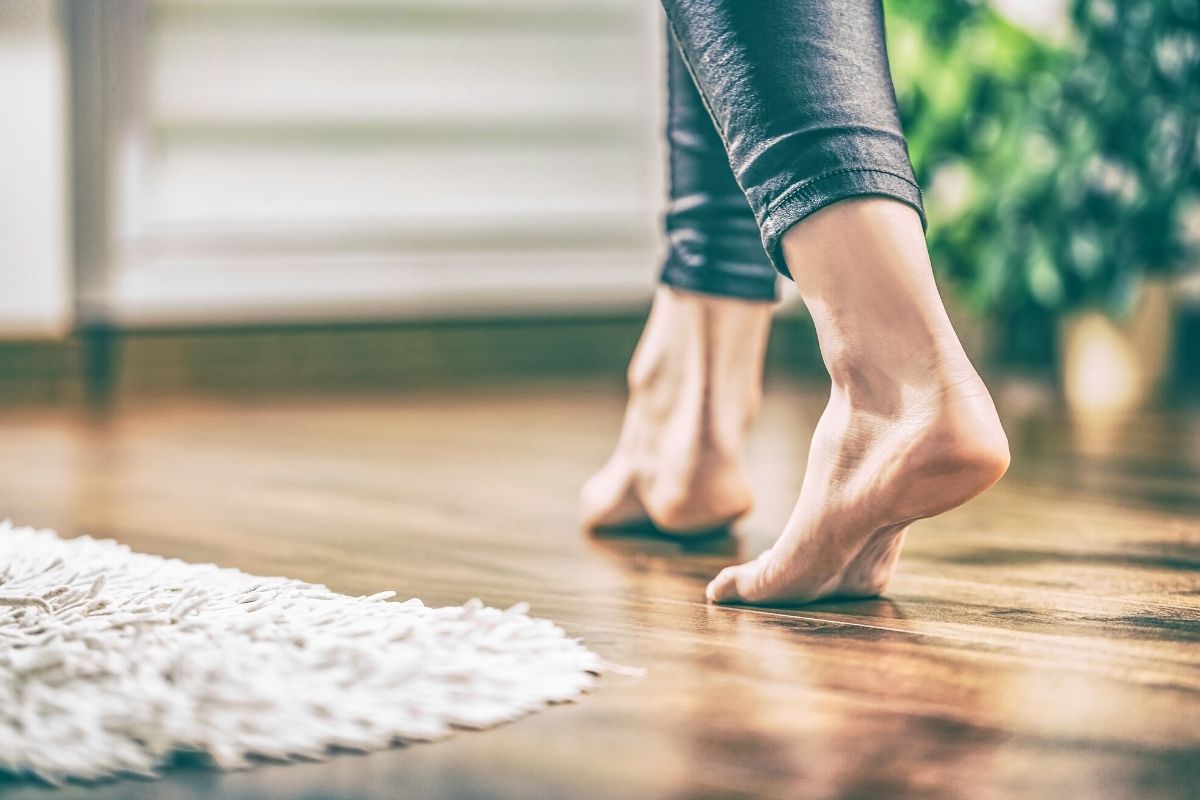 Published on April 1, 2022
Choosing the right flooring is of utmost importance whether you're building or renovating your home. But what most homeowners often fail to consider is whether to use uniform flooring all over the house.
So should flooring be the same throughout the house?
There are both pros and cons to using the same flooring throughout the house. In some cases, having uniform flooring is more practical. But there are also instances where using different types of flooring is more advantageous. Ultimately, it all boils down to your preference and circumstances.
To help you figure out whether you should use the same flooring for your entire home, we've listed down the pros and cons of doing so.
Benefits of Uniform Flooring
Here are some reasons why flooring should be the same throughout the house:
1. It unifies the design of your home
One of the most important benefits of having uniform flooring is continuity. If you're aiming for a certain look and vibe, using the same set of flooring materials for every room in your house will really tie up the design.
For instance, if your home design is modern minimalist, whitewashed hardwood flooring will complete the look. Now, imagine if you throw in some dark-stained parquet flooring in one of the rooms. It will stick out like a sore thumb and you don't really want that, right?
2. It makes your space large and airy
Continuity in flooring material and design makes your space appear larger than it really is.
Say you have an open space layout for your kitchen and dining room. Using the same type of flooring makes both spaces look connected which, in turn, makes them look bigger.
3. It makes cleaning and maintenance easier
If you have just one flooring material, you don't have to use different types of cleaning materials or techniques. This makes cleaning or maintaining your floor a lot easier and cheaper.
4. It's cheaper
Buying one type of floor planks in bulk is obviously cheaper than buying different types of planks in smaller quantities. This is why it's much cheaper to install the same type of flooring all over your house.
5. It reduces the risk of tripping or falling
Different types of floors have different thickness levels. So when you install them, there's always the chance that some planks will be thicker than the others. This, in turn, increases the chances of anyone tripping and subsequently falling over them.
But if you have uniform flooring, every plank will be of the same thickness. Meaning, it reduces the risk of trip and fall accidents.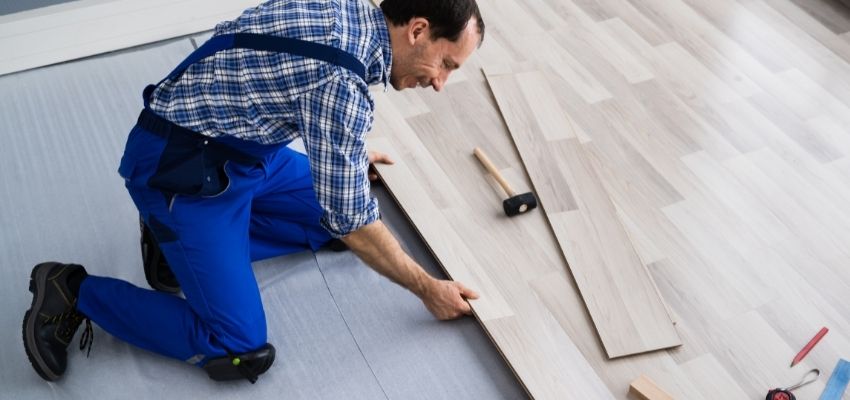 Cons of Having the Same Flooring Throughout the House
Now that you know the benefits of uniform flooring, it's time you hear of its disadvantages too.
1. It limits your flooring choice
If you have a large family, each may have different preferences for their bedroom floors. Besides, some rooms in the house may require a specific kind of flooring.
For example, the bedroom and nursery require flooring that doesn't creak when somebody is walking around. The humidity in your kitchen may also differ from that of your living room. So it needs a floor that can withstand high moisture levels.
In short, you need to install a type of flooring that can satisfy all those requirements. And as you may have guessed, this can severely limit your options.
2. There's a lack of diversity and uniqueness
Having similar flooring all throughout your home doesn't really leave much room for creativity and diversity. In short, it can be plain and boring. If you're the artistic or adventurous type, this may not sit well with you.
3. Replacing a broken section can be a challenge
Since the floor planks are all the same, replacing a broken one may require replacing entire sections of your floor. Besides, if you have a custom floor, replacing a broken plank will most likely require having one made especially for you. And as you can imagine, that won't be cheap.
Should You Have the Same Flooring Throughout the House?
With the above pros and cons, all that remains is to answer the all-important question: should flooring be the same throughout the house? As I've said, it depends on your circumstances and preference. Though considering the following factors will help you determine the best option for you:
1. The layout of your home.
If you plan to have an open space, uniform flooring will be much more ideal. The continuity will make your home appear larger which is precisely the purpose of having an open layout in the first place.
But if your home has a closed layout with several internal walls, having different types of flooring will give you plenty of room for creativity. With different floor textures and designs, you can customize each room to give them distinct personalities.
2. Your home's architectural design.
Aside from your home's layout, you also need to consider its architectural design. If you're going for a specific look, a uniform flooring will tie the design together. But if you're a little more adventurous, you can also spice up your home design with different floorings.
3. The climate
Not many people will consider the climate when choosing their flooring. But you should, especially if you're using hardwood.
As you know, humidity levels can cause the wood to expand and contract. So if you're living in a humid area, there's a good chance that your hardwood floor will buckle and warp.
Now if you have uniform floors, it would be pretty easy to determine the level of moisture your floor can only take. It's also pretty easy to determine how you can prevent them from buckling.
But if you're dealing with different types of floors, preventing all of them from buckling may take considerable time and resources.

(Related: The Top 10 Timeless Wood Floor Colors)
Hire The Timber Experts For Your Next Project
Vintage & Specialty Wood should be your source of the highest quality timbers from around the world. When it comes to fabricating and installing reclaimed wood or specialty wood products in your home, we don't cut corners. We offer many reclaimed wood and specialty wood products such as Douglas Fir, white oak, and much more. We also offer timber framing and wood flooring services as well. Contact our team today to speak to a timber expert about what Vintage & Specialty Wood can do for you.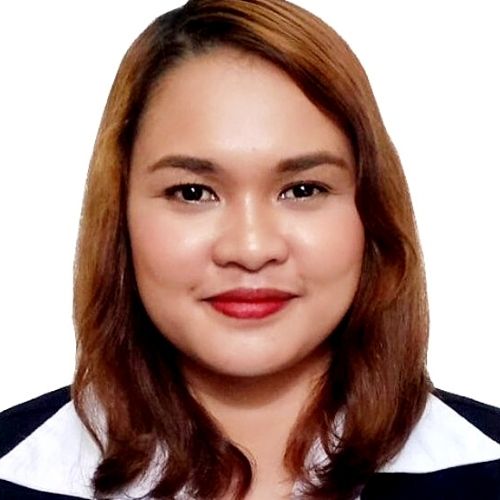 About The Author
Judy Ponio is a professional writer for the Vintage & Specialty Wood website blog. Her passion for carpentry and wood working coupled with her commitment to fact based blogging has helped her articles help millions of people over the years.