13 Common Types of Ceilings in Home Design

Published Nov 28, 2021
When most people design their dream homes, they mainly think about elements like the landscape, roof, and walls. To most, ceilings are a mere afterthought; just having one overhead suffices.
Contact our team today to speak to a timber expert about what Vintage and Specialty Wood can do for your next ceilings project.

You can miss out on a major design opportunity when you overlook them. Ceilings are fantastic at giving off a sense of spaciousness to our homes. They also come in many different patterns and textures to complement your home's overall aesthetic. With that, here are some of the most common types of ceilings in home design:
1. Conventional Ceilings
A conventional ceiling is the simplest type of ceiling you'll see in homes and buildings. It's a plain, flat, and seamless surface that's often finished with drywall then painted. Because of this, people often view them as bland and boring. Though they are also relatively cheaper since they're typically made of lower-cost materials and are easy to install.
2. Barrel Vault Ceilings
The second type on our list is the barrel vault ceiling. Barrel vault ceilings consist of a single arch that runs the entire room's length, built right under the roof's rafters. You'll often see them made with wood or bricks to give off that classic European aesthetic. They're called "barrel vault" because the curved arch resembles half of a barrel.
3. Beamed Ceilings
Beamed ceilings are those with exposed beams instead of covered. Beamed ceilings come in all different kinds of looks. They can have between a few to many beams integrated onto a flat or vaulted ceiling. Vaulted is an umbrella term that refers to raised or elevated ceiling installations.
The best beams are made from timber, giving the room a nice, rustic feel. Beamed ceilings just as easily fit into a room with a more contemporary style, too, though. Others may also opt for faux beams for their cosmetic value over installing real wooden beams. 
4. Cathedral Ceilings
Cathedral ceilings are those that have equally sloping sides that meet in the middle, creating an apex. They're named Cathedral ceilings after Europe's grand cathedral interiors. Cathedral ceilings create an awesome, dramatic view over the space it towers.

The one downside to this type is that it prevents you from building a second floor directly above it. But many homeowners avoid this problem by limiting this ceiling to only a certain part of the house. 
5. Coffered Ceilings
Originating from Ancient Greece, coffered ceilings are typically found in grand halls and with good reason. Coffered ceilings inject depth and elegance to any room with their grooved wood or fiberboard panels. Coffered ceilings follow the same approach as beamed ceilings but take them a step further with crown molding. Typically, you will see the beautiful square or rectangle panels overhead as the primary designs. 
6. Coved Ceilings
Coved ceilings come in different forms, but they typically follow an overarching concept. Coved ceilings will gradually elevate towards the center. Some elevate more steeply than others, while you also have stepped ones. You would typically see these ceilings in home theaters, as they give a cool and comforting vibe. 
7. Dome Ceilings
Dome ceilings are spherical ceilings that rise like a dome. They can range in different sizes from the entire ceiling to just a portion. Dome ceilings create a grand and elegant look to any room. One thing we recommend doing with a dome ceiling is installing a chandelier.
8. Groin Vault Ceilings
Groin vault ceilings are the perfect representation of what angles and curves can do. They come together to form this amazing and visually-pleasant 3D domed vault. This type of ceiling consists of partial domes and arches, creating powerful visual elements.
9. Shed Ceilings
Shed ceilings are another type of vaulted ceiling often seen in modern houses. Shed ceilings consist of ceilings that angle upward or downward while having only one leg. The slope of these ceilings varies from steep to subtle, but either provides a great overall look.
10. Tray Ceiling
Also known as an inverted or recessed ceiling, a tray ceiling features a center part that is higher than the rest of the area around the perimeter of the room. This gives it that "recessed" look and creates a visual depth to an otherwise flat surface.
The recessed design also allows for the ceiling to become a focal point in the room. Some homeowners even install hidden dimmable tube lightings around the perimeter of the ceiling for a more romantic look.
11. Exposed Ceiling
As its name suggests, an exposed ceiling is an open ceiling design where the mechanical, electrical, and plumbing (MEP) systems are left exposed. This creates an industrial look while making rooms more spacious. Because of its "raw" aesthetics, it is becoming more popular in modern architecture.
However, this type of ceiling needs careful planning since the MEP systems will be exposed. Otherwise, it will result in poor aesthetics and acoustic problems.
12. Cloister Vault Ceiling
Also known as a domed vault, cloister vault ceilings are a type of vaulted ceiling with four concave surfaces that meet at a point above the center of the vault. It's often confused with a groin vault. But cloister vaults arches toward the center from a constant spring point along the wall while a groin vault's arches start from the corners of the wall. It might be a slight difference but it creates a great impact on the ceiling's overall look.
13. Acoustic Ceiling
An acoustic ceiling is a false ceiling or suspended ceiling installed to create better acoustics. Acoustic ceiling tiles are made from a wide range of materials like fiberglass, metal, or wood. This type of ceiling is often used in offices, studios, and other places where acoustics matter. But you can also use this in your bedroom or entertainment rooms for better sound absorption and diffusion.
Hire The Timber Experts For Your Next Project
Vintage & Specialty Wood should be your source of the highest quality timbers from around the world. When it comes to fabricating and installing reclaimed wood or specialty wood products in your home, we don't cut corners. We offer many reclaimed wood and specialty wood products such as Douglas Fir, white oak, and much more. We also offer timber framing and wood flooring services as well. Contact our team today to speak to a timber expert about what Vintage & Specialty Wood can do for you.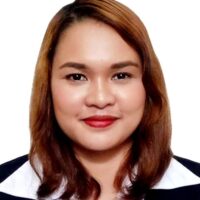 About The Author
Judy Ponio is a professional writer for the Vintage & Specialty Wood website blog. Her passion for carpentry and wood working coupled with her commitment to fact based blogging has helped her articles help millions of people over the years.