The Best Free Landscape Design Software

Published Jan 11, 2021
What a wonderful invention technology is, wouldn't you say? In the past, coming up with a landscape design would take weeks or even months to accomplish. Compound that to the fact that those designs couldn't be as detailed and in-depth as the ones we have today. Nowadays, landscape design times take less than half the time with more specific and accurate plans through the development of landscape design software. Whether you're a DIY landscaper, garden designer, landscape architect, or just enjoy designing landscapes as a hobby, here are 8 of the best free landscape design softwares in the market today.
What is Landscape Design Software?
Landscape design software (LDS) is an application, program, or browser-based tool that aids and simplifies the design of outdoor space, such as a lawn, backyard, or deck. LDS can range from fairly basic, offering only the essential tools, to highly complex with many additional features.
How Landscape Design Software benefit designers
Before landscape design software came into the fold, designers and architects would craft plans by pen and paper. This limited the design to a two-dimensional plane, which doesn't accurately represent the intended outcome. For three-dimensional plans, these experts spent countless hours crafting miniature models, which was time-consuming and all too prone to errors often tricky to correct. LDS streamlines everything, making it more straightforward. You don't need too many tools to develop a design, just the software, and your imagination. 
Benefits of Landscape Design Software
The primary reason you would use LDS is to save on valuable resources, most notably time, cost, and materials. The entire process of conventional landscape design can be tedious without the assistance of software. These are some of the most relevant benefits of using landscape design software:
Allows you to impart more detail into your design

The entire landscape design is much more accurate and efficient in depicting the real-life dimensions

Budget planning with the assistance of the software

Exact dimensions allow you to estimate and project how much of each construction resource you will need

Keeps up with the latest landscape trends by offering you pre-designed templates

More detailed landscape designs allow smoother operations, encountering fewer and less significant problems

The software allows designers much more room to express their creativity than with manual models
Landscape design software is an incredibly useful tool for design professionals to be able to readily share their designs with their clients, and it is often an integral part of their process. 
Best Free Landscape Design Software Options:
We kick off this list with DreamPlan, a software that features both landscape and indoor design. This app is pretty user-friendly and self-explanatory, making it perfect for first-time users. It's also great for outdoor design because besides adding and removing outdoor elements like plants and trees, it gives you the ability to even reshape the terrain itself.

Perhaps the best feature is that if you already have a preexisting image of your dream home, you simply have to import it into the software, where it converts it into a 3D model whose features you can add or modify. The software helps users optimize the available space by featuring grid lines, giving users an accurate picture of the design. While it comes completely free for non-commercial use, you may also purchase the professional version called DreamPlan Home Design Software Plus.
Pros:
User-friendly for those not tech-savvy
Suitable for both interior and landscape design
Terrain customization
Features trace mode, which allows you to import images of your house design for the app to convert into a 3D model
Available for both Mac and Windows
Cons:
The interface tends to be slow.
SketchUp Free is the lite version of the app SketchUp Pro and is perfect for those looking to put it to non-commercial use. SketchUp Pro is typically suited for architects, landscape designers, and construction planners who work in a more professional setting. SketchUp Free is the perfect gateway for personal users to get a good glimpse or trial of the software before purchasing it. 
Essentially, SketchUp is meant to be an extension of your hand, helping you draw anything you can think of. It allows you to work in both 2D and 3D models with an intensive and powerful set of tools at your disposal. This web-based software allows you to work on designs with virtually any computer. Its main drawback, however, is that it lacks a lot of the features that the full, paid version is equipped with. 
Pros:
Allows you to work in 2D and 3D mode
Runs straight from the web browser
Offers cloud storage of up to 10 GB
Support for Trimble Connect
Cons:
It lacks a lot of the useful features from the paid version.
Terragen from Planetside is an extremely professional software suitable for large-scale landscapes. It's capable of building, rendering, and animating grand natural environments into high-quality and photo-realistic outputs. The terrain is highly customizable while remaining incredibly realistic. We might even go as far as saying that this application is the most conducive for your imagination to run wild because of these features. 
With this software, you have complete control of all the outdoor elements, including the weather, textures, the sun, moon, and clouds. You also have the option of adding plants, trees, rocks, houses, patio decks, and others as you see fit. You may get this software for free for non-commercial use or as a 30-day trial for commercial use. 
Pros:
The terrain and environment are highly customizable, allowing you to make it as close to your imagination as possible.
Builds, renders and animates any object with ease
Renders the natural environment or landscape realistically
Cons:
It might be a bit more advanced than the other options.
Plan-A-Garden is the landscape design software brought to us by Better Homes and Gardens. It is more geared towards DIY landscapers and enthusiasts rather than landscaping professionals. With it, you can design the garden of your dreams, whatever the size. This software is completely free of charge, requiring only your email for signup on their website. You have the option of mixing and matching hundreds of different plants with different structures (fences and sheds), along with other elements (garden gnomes, swing sets, basketball hoops). 
As soon as you start this software up, it runs a wizard to lay out all of the features and how they work. You work on your design in a 3D-view, but you also have the option of looking at it from a bird's eye view to have a different perspective. The software also takes your input into account, recommending suitable plants for your specific climate. Perhaps the best feature of this software is that it doesn't just print the design model but also the complete list of things you'll need to complete your design. 
Pros:
Compatible for most browsers, making it extremely accessible
Recommends plants that are perfect for your climate
Provides you a complete list of the materials you need to complete your design
Easy to use for first-time users
Cons:
3D-view only allows viewing from one angle, as you cannot pan sideways to capture different looks. 
The Visualizer is a free downloadable program brought to us by Showoff.com and is compatible with various versions of Windows operating systems. This software gives you the ability to modify your current setup by uploading a picture of the preexisting landscape. With this, you can add elements like plants and outdoor furniture. It's quite fitting that it's named "The Visualizer," as the program allows you to visualize changes to your landscape before you actually make them. 
This platform is perfect for newbies and professionals alike. On the one hand, the buttons are self-explanatory, allowing virtually everyone with a Windows computer to use it with ease. On the other hand, professionals like real estate agents may use the app to show prospective buyers what their property might look like with their desired modifications to the landscape. 
Pros:
Comes with pre-designed plans if you're having difficulty thinking of one
Allows you to upload photos of a preexisting landscape
Several non-plant elements included
Strong community form and advice
Cons:
Limited to Windows operating systems only
Requires registration information to install
Some model renderings may not look realistic, making it difficult to visualize the actual finished product. 
Lands Design is a free software plugin for well-known design programs AutoCAD and Rhino. This software allows you to design landscapes, gardens, and green spaces in both 2D and 3D. Besides providing a realistic view that helps visualize your project much better, it also allows you to create a virtual tour and walkthrough to help you convey your designs better to clients.
This program comes fully equipped with a large database of plant species with their specific characteristics and attributes, indicating the terrain and climate they're best suited for. Aside from those, it also comes with the ability to customize the layout of watering systems like sprinklers and pipes.
Pros:
Contains more than 1800 plant species in its database
Capable of accurately displaying terrains and boundaries
Freeform landscape modeling
Cons:
Needs Rhino or AutoCAD to run
You can probably guess from its name that this app is available only for Apple products on the App Store. iScale is a free landscape design app that you can use anywhere on your iPhone and your iPad. It's a simple to use mobile software that allows you to create fantastic garden designs without the complexities as in other programs and applications. 
The app has partnerships with suppliers that can provide you with the materials necessary for bringing your design to life. Users particularly love the app because of how easy it is to use and the speed at which they can create designs. iScape is perfect for users who want to come up with a rough draft or outline of their ideas without going too much into the specifics.
Pros:
Ease of use
Straightforward controls
Convenient sharing capabilities
Gives you the list of retailers selling the materials you will need
Integrated augmented reality features
Cons:
Limited plant species available
Only available on the App Store
Gardena Garden Planner is one of the most straightforward landscape design software out there. Its designs and plans look a lot like drawings, making them quite pleasant and refreshing to look at. This software is very easy to use with a click and drag feature for plot surfaces for you to adjust them precisely to your garden's measurements. 
It comes equipped with a menu with all the tools you will need to draw your garden, along with options to draw your house and other structures as well. The software comes with pre-drawn items that you can freely resize as you please. As with some of the other software on this list, it comes with ready-made templates if visualizing might be difficult for you. 
Pros:
Straightforward plot surface drawing
Ready-made templates
Library with tons of plants, furniture, and other items
Compatible with most browsers
Easy to use
Cons:
Item library may be limited
The interface might be a bit too cartoonish, making it difficult to visualize the actual finished product.
Hire The Timber Experts For Your Next Project
Vintage & Specialty Wood should be your source of the highest quality timbers from around the world. When it comes to fabricating and installing reclaimed wood or specialty wood products in your home, we don't cut corners. We offer many reclaimed wood and specialty wood products such as Douglas Fir, white oak, and much more. We also offer timber framing and wood flooring services as well. Contact our team today to speak to a timber expert about what Vintage & Specialty Wood can do for you.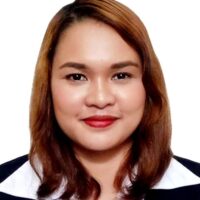 About The Author
Judy Ponio is a professional writer and SEO specialist. She works hard to ensure her work uses accurate facts by cross checking reputable sources. She is the lead author for several prominent websites covering a variety of topics including law, health, nutrition, and more.