5 Mid-Century Modern Outdoor Furniture Ideas for a Timeless Look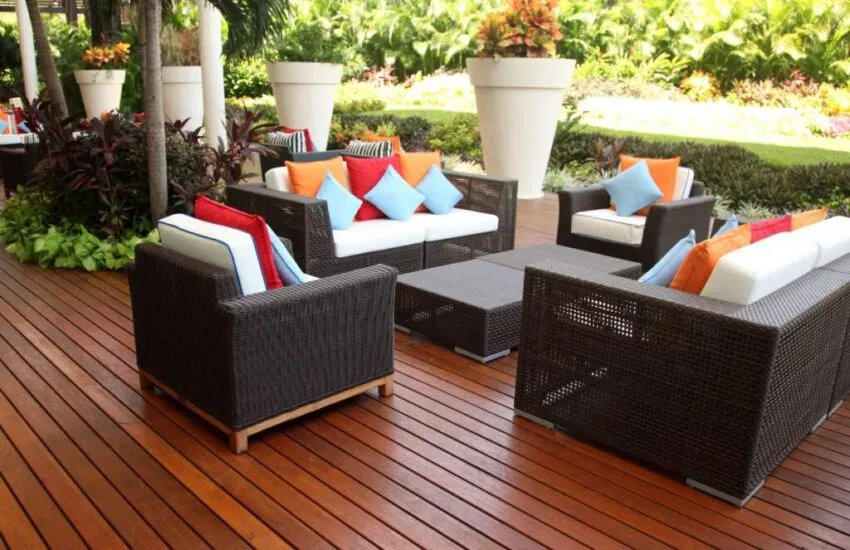 Published April 26, 2023
Mid-century modern has been a popular interior design style since the end of World War II, but even after all these years, it's still becoming increasingly prevalent among homeowners, and for good reason. It features geometric shapes, bold colors, and clean lines, all of which tend to offer a timeless appeal in interior design.
However, while this style is more commonly used for interiors, it can also be fitting for outdoors, specifically for outdoor decor. But since it's not as commonly used in that regard, you might struggle to incorporate it at first.
With that in mind, in this blog post, we'll take a look at five ideas for incorporating all kinds of mid-century modern outdoor furniture into your home's exterior design to create a stylish look that stands the test of time.
1. Embrace Geometric Shapes
One of the defining characteristics of the mid-century modern style is the use of geometric shapes and clean lines. You can incorporate this particular element by choosing furniture pieces with a distinctive shape or form, like triangular or round coffee tables. You can also emphasize the sleek and clean lines through tapered legs.
In addition to the shape of the furniture itself, you can also incorporate geometric shapes and clean lines into the design of your decor. For instance, you can add throw pillows and rugs featuring geometric patterns.
This is one of the easier elements to incorporate into your exterior design. But it's also easy to overdo, which often results in a rather uninviting or cold space. That, fortunately, is something you can remedy.
2. Incorporate Natural Materials
Another defining characteristic of mid-century outdoor furniture is the prevalence of natural materials like plants, wicker, wood, and stone. Wicker and teak are particularly common in mid-century patio furniture.
These materials can add a touch of contrast and soft texture to your design.
The soft texture of these materials is especially useful in alleviating the overly cold or uninviting look that the hard edges of geometric shapes tend to make when overdone. In other words, apart from the inherent beauty of natural materials, they also serve to be a way to balance the textures of your mid-century exterior design.
The cold aura of geometric shapes and the cozy feel of natural materials are the perfect fit for each other. You can incorporate this element in many ways, such as by getting potted plants or stone or wood accent pieces.
Be that as it may, there are some disadvantages to incorporating natural materials as part of your mid-century modern patio furniture—you have to perform maintenance on them regularly to ensure they're in tip-top shape.
3. Opt for Sleek and Streamlined Designs
Ironically enough, you can also overdo the natural elements of the mid-century modern design. If you get too many pieces of mid-century outdoor furniture, for example, your exterior may just end up looking rustic.
For your reference, the rustic design style mostly features natural materials, so it's easy to mistake a mid-century modern exterior if you lean too much on its natural elements. Put simply, you don't want to overdo any element in mid-century modern design, and you can balance natural elements with sleep designs.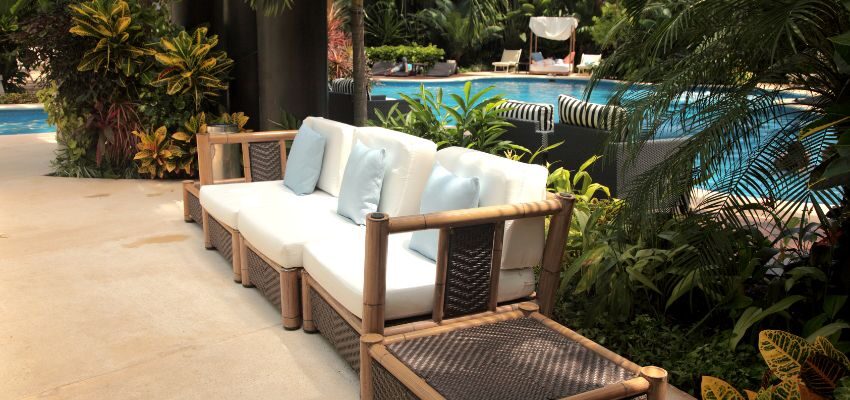 "Sleek" is yet another defining characteristic of mid-century modern design, and though there are several ways to incorporate this element, one of the best ways is going for furniture made of plastic and metal.
That's because they often feature streamlined, sleek shapes. So, if you think you're leaning too much on furniture made of natural materials and want to go for a different piece, go for those made of metal or plastic.
4. Embrace Bold Colors
Bold colors are yet another one of the hallmarks of mid-century modern outdoor furniture. More specifically, the design features playful patterns and vibrant hues. These elements date back to the post-war era and aim to bring a sense of optimism and fun to interior and exterior design. Examples of these colors include:
Yellow

Orange

Turquoise

Pinks

Blues
These colors shouldn't just be by themselves. To achieve the ideal mid-century modern look, you must incorporate a number of these colors with each other to create a playful and bold effect and touch.
Some of the most common ways homeowners incorporate this element are by choosing pillows, umbrellas, and rugs with these bold and playful hues. But just like geometric shapes, it's relatively easy to get excessive when it comes to this element, though you can easily remedy this by incorporating neutral shades like white or beige.
5. Add Accessories to Complete the Look
Accessories, in this context, refer to decor pieces that may or may not be a part of the overall design scheme, but their whole purpose is to enhance or complement the pieces that are part of the scheme. Examples of these include curtains, rugs, lighting fixtures, artwork, throw pillows, sculptures, and many more.
In the case of mid-century outdoor furniture, the best accessories you can get are those that feature the defining characteristics of the design, such as geometric shapes, bold colors, and natural materials.
For example, as stated earlier, if you're going to incorporate throw pillows or curtains, it would be ideal if they feature patterns of geometric shapes and have playful or bold hues or colors.
Closing Thoughts
Due to its similarities with many other design styles, it's difficult to decide on the best mid-century modern patio furniture ideas without it overlapping with other styles. Hence, it's a good idea to search for guidelines on how to achieve it in the most appropriate way possible. Hopefully, these ideas should get you started with no issues.
Hire The Timber Experts For Your Next Project
Vintage & Specialty Wood should be your source of the highest quality timbers from around the world. When it comes to fabricating and installing reclaimed wood or specialty wood products in your home, we don't cut corners. We offer many reclaimed wood and specialty wood products such as Douglas Fir, white oak, and much more. We also offer timber framing and wood flooring services as well. Contact our team today to speak to a timber expert about what Vintage & Specialty Wood can do for you.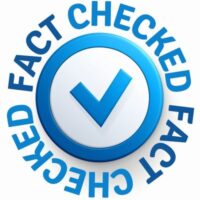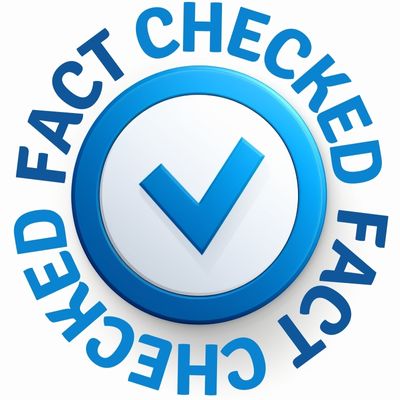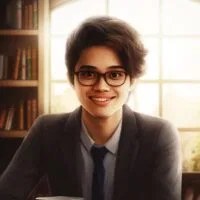 About The Author
Lenard Arceo is an experienced writer who enjoys writing about home design and real estate topics. In his free time he enjoys learning to code. He has spent most of his life writing for reputable website blogs and has helped reach millions of people on the internet.