11 Best Balcony Furniture To Transform Your Outdoor Space

Published Dec 12, 2021
A lot of people tend to take their balconies for granted. That's why most of the time, their balcony furniture is limited to a single table and chair. But your balcony is actually one of the most versatile spaces in your house.
Aside from being an extension of your living room, it's also a perfect place to drink coffee in the morning or read a book while watching the sunset. As such, choosing your balcony furniture is as important as choosing the furniture for the rest of your home.
Contact our team today to speak to a timber expert about what Vintage and Specialty Wood can do for your next balconies project.
We've scoured the web for recommendations of balcony furniture that will transform your outdoor space. Here are the best pieces we found:
1. Saltholmen Table with 2 Folding Chairs
Where to buy: IKEA
The Saltholmen series comes in six colors and is made of durable powder-coated steel that makes it easier for you to clean and wipe off the dirt. This foldable table and chairs occupy a little space, which makes it perfect for those who have small balconies. Its taupe-colored steel aesthetics will also fit right in if you're aiming for an industrial minimalist look.
Learn more about it here.
2. Klöven Armchair
Where to buy: IKEA
Enjoy the natural expression of wood in this Klöven armchair. It's made of eucalyptus, a durable and sturdy hardwood. It also provides excellent comfort thanks to the seat cushion's thick and high resilience foam filling.
Whether it's your outdoor patio or your second-floor balcony, this armchair will make your space look classically elegant. Aside from its aesthetic beauty, the cushion covers are water repellent, so you don't need to worry about molds or keeping them clean and dry.
Learn more about it here.
3. SOLAURA Outdoor Rocking Chairs Set
Where to buy: Amazon
If you're going for a simple but modern patio furniture set, Solaura's outdoor rocking chairs are for you. Featuring an ergonomic design with high-density sponge cushions, these chairs are designed for comfort. It also boasts a steel-frame body and PVC belt seat base making it durable and fit for outdoor use. The set also includes a coffee table with a tempered glass top.
Learn more about it here.

4. Alize Acacia Wood Rocking Chair Set
Where to buy: Houzz
If steel-framed rocking chairs aren't your thing, then GDF Studios' Alize rocking chairs are the patio furniture for you. Just like Solaura's rocking chairs, it features an ergonomic design that provides a relaxing back and forth rocking motion. But instead of iron frames, these chairs are made of acacia wood.
If you didn't know, acacia is one of the most durable woods in the world. It doesn't scratch easily and is naturally antibacterial which makes it highly resistant to fungus and molds. Plus, it has water-proofing properties so it doesn't easily twist or warp. In short, they are perfect for outdoor use.
Learn more about it here.
5. Dune Taupe Double Outdoor Chaise Sofa
Where to buy: Crate and Barrel
Perfect for larger spaces, this double chaise sofa is suitable for both indoor and outdoor settings. It has an adjustable back so you can use it as a chaise lounge for those outdoor tanning sessions and as a sofa for after-hours socializing. It also boasts of a fade and mildew resistant cushion and a steel-framed body enclosed in a UV and stain-resistant synthetic mesh.
Retailing at over $2,000, this is probably one of the most expensive among the patio sets featured in this list. But with its specs and aesthetics, I'd say it's worth the investment.
Learn more about it here.
6. Äpplarö Coffee Table
Where to buy: IKEA
Äpplarö Coffee Table will bring a beauty that lasts to your tiny terrace. It's made from sustainably sourced acacia that also has plastic feet to protect the furniture when in contact with a damp surface. 
Learn more about it here.
7. Portside Outdoor Drop Leaf Dining Set
Where to buy: West Elm
Want to bask in the scent of fresh morning air while taking your breakfast? Then your balcony needs an outdoor dining set like this one. Aside from its coastal-inspired aesthetics, its collapsible design also allows you to create or take away space as necessary. All components are made of solid mahogany and eucalyptus wood that are kiln-dried and sustainably sourced.
Learn more about it here.
8. Krokholmen Coffee table
Where to buy: IKEA
Krokholmen coffee-table provides an airy design and allows water to pass through. This piece of furniture is perfect for a night's hang out with friends where you could put your cold beers in its metal mesh.
Learn more about it here.
9. Destination Summer String Conversation Set
Where to buy: Bed Bath and Beyond
Going for a modern minimalist vibe? Then you definitely have to add this table and chairs set to your outdoor furniture collection. With its solid iron frame, you can rest easy and not have to worry about pests and mold. Plus the PVC-string seat base is not only waterproof but easier to clean and maintain too. A must-have if you're busy but still want to enjoy balcony air from time to time.
Learn more about it here.
10. Bee and Willow Home Stationery Egg Chair
Where to buy: Bed Bath and Beyond
Wicker patio furniture like wicker egg chairs has seen a rise in popularity these past few years – and for a good reason. They're absolutely gorgeous! And this egg chair from Bee and Willow is a testament to that. It features a solid steel frame and handmade all-weather wicker with pure polyester cushions thrown in for extra comfort. Talk about cozy and classy.
Learn more about it here.
11. Weddington Bistro Set With Blue Cushion
Where to buy: Lowe's
With its soft teal cushion and gorgeous lattice back, you'll surely fall in love with this bistro set the first time you lay your eyes on it. Plus, it's made of weather-resistant heavy-duty steel frames so you won't have to worry about warping or twisting even if you leave it outdoors for years. The dark brown steel top round table also perfectly complements the chair and completes the chic bistro look.
Learn more about it here.
Hire The Timber Experts For Your Next Project
Vintage & Specialty Wood should be your source of the highest quality timbers from around the world. When it comes to fabricating and installing reclaimed wood or specialty wood products in your home, we don't cut corners. We offer many reclaimed wood and specialty wood products such as Douglas Fir, white oak, and much more. We also offer timber framing and wood flooring services as well. Contact our team today to speak to a timber expert about what Vintage & Specialty Wood can do for you.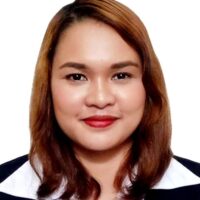 About The Author
Judy Ponio is a professional writer and SEO specialist. She works hard to ensure her work uses accurate facts by cross checking reputable sources. She is the lead author for several prominent websites covering a variety of topics including law, health, nutrition, and more.