How to Build a DIY Outdoor Fireplace

Published Oct 24, 2021
If you're looking for ways to upgrade your otherwise boring outdoor space to something Instagram-worthy, an outdoor fireplace is a nice addition.
And why not?
Cuddling next to a fireplace is a dream for many, particularly during winter. Aside from providing warmth, it's also a great way to bring the family together. Or you can just sip tea and enjoy the comforting stillness of being alone. Plus, you'll be treated to nature's splendid views.
Unlike an indoor fireplace, outdoor ones can also double as a barbecue pit and cookout stations. It's like hitting two birds with one stone.
But building your own outdoor fireplace can be a bit tricky. If you're not much of a builder, it's better to hire a professional. It may cost more but at least you'll be assured that it's neatly done and, above all, safe. Remember that we're talking about a potential fire hazard here.
If you've got some construction knowledge, however, here's a quick guide on how to build a DIY outdoor fireplace.
The Basics of Building an Outdoor Fireplace
To build a beautiful outdoor fireplace, you need a solid fireplace plan. That's why before getting started, here are the basics of building an outdoor fireplace you need to keep in mind:
Store-Bought vs. DIY Outdoor Fireplaces
One of the first things you need to consider when planning an outdoor fireplace is whether to buy a prefabricated one or make your own.
Buying a prefabricated outdoor fireplace or even a fireplace kit from the store is easier. It's also a lot faster to install. But this option leaves little room for customization. Besides, there's always the possibility that it won't fit in your backyard.
Building your own outdoor fireplace, on the other hand, gives you more freedom as to the size, design, and even the materials used.
Location and Permits
If you've got a huge backyard, choosing where to put your fireplace is essential. Obviously, it's a lot more convenient to place it adjacent to your house rather than on the far side of the fence. But if the view is infinitely better on the latter, then by all means.
You should also consider safety when choosing an appropriate location for your outdoor fireplace. Again, an outdoor fireplace is a fire hazard. And obviously, you don't want your house to go up in flames just because you're craving some barbecue. That's why, ideally, your fireplace should be at least 10 meters away from your house or any structure that's prone to burning.
Don't forget to check your local codes and restrictions too. Some places require you to obtain a permit before you can build an outdoor fireplace. Usually, you just have to install a spark arrestor. But in some states like California, a wood burning fireplace with an open fire is not allowed.
Materials You'll Need
Obviously, fireplaces must be constructed out of fireproof and heat-safe materials. This includes bricks, concrete blocks, or stone for the exterior. Concrete blocks, however, offer a far less inferior heat-resistance than bricks and stones. They may even explode when exposed to very high temperatures. As such, they are often only used in fireplace surrounds to provide support and protection for the entire structure. 
Depending on the size and design of your fireplace, you may also need to use cinder blocks for support. While the firebox (where the burning actually happens) has to be made out of steel or fire-rated stone or brick that can withstand very high heat.
If you're planning a traditional outdoor fireplace with a chimney, you may have to install a fire-rated flue pipe. It will run from the top of the firebox to the top of the chimney.
Size
How big you want your fireplace is all up to you. If you're buying a pre-fabricated one, the size is usually fixed. But if you're making your own, make sure to consider how big your area is.
In general, outdoor fireplaces can be as small as 2 feet deep and 3 feet wide with a 4 feet tall chimney. But it can also be as wide as 15 feet with a depth of 4 feet and as high as 15 feet. While fireboxes can range from 24′ x 24′ x 16 and 48′ x 32′ x 18'.
Gas vs. Wood Fireplaces
Both gas and wood have their benefits and disadvantages. Some would say they prefer the convenience of gas while others like the rustic vibes of burning woods on a grate.
Obviously, an outdoor gas fireplace is easier to control than a wood-powered one. Just one turn of a knob or press of a button and a fire will start blazing. But it is also riskier. We all know what amount of damage gas leaks can do. Besides, if you use gas, your fireplace has to be closer to your house. Or else, you'll have to install a longer gas pipe which makes it more expensive.
Woods, on the other hand, are considerably cheaper. Especially if you live in a densely wooded area. But it can be a lot of work just to get the fire going. For one, you have to make sure your fire woods are all dry. Then there's the process of actually starting a fire itself. It can take anywhere from several minutes to almost an hour before you can enjoy a blazing hot fire. And that's not counting the burns and coal stains that you'll get in the process.

Many modern outdoor fireplaces, however, use electricity. It doesn't only pose lesser risk of fire but is also relatively easier to operate. So if your area doesn't have a problem with power outages, then go ahead and build an outdoor electric fireplace.
Components
An outdoor fireplace has 3 main components: base, firebox, and chimney. The size of the base and chimney will depend on the size of your firebox.
The base refers to the reinforced concrete slab that supports the entire structure. While the chimney redirects the smoke from the firebox towards the environment. An ideal chimney should be two feet higher than any structure within its 10 feet radius. This will prevent them from being covered in soot.
As to the firebox, you can buy one or have it custom-made. Note that wood and gas fireplaces have different firebox requirements.
Decorations
When it comes to fireplace decorations, the ball is totally yours. Some people put sofa sets near the fireplace or the fire table. While others even house it in a gazebo. You can also do some landscaping to highlight your outdoor fireplace or put it beside your swimming pool for those weekend barbecue poolside parties.
Building Your DIY Outdoor Fireplace
Now that you know the basics of building an outdoor fireplace, here's a basic construction plan for a DIY outdoor fireplace:
1. Design Your Fireplace
Obviously, before you can build a fireplace, you first need to decide on its design. Will it just be a small fire table or will it be a full-sized fireplace that can also double as a pizza oven? Do you want a gas fireplace, an electric one, or a more traditional wood-powered fireplace? How large would it be? These questions will help you envision your ideal outdoor fireplace. It will also help you figure out what materials you'll need as well as a more accurate estimate of the material quantity you need.
2. Gather Your Tools
After finalizing your design, it's time to gather the tools you need. Some of the tools you'll need in building the fireplace are:
shovel

dead blow hammer

hammer

2 ladders (min. of 6 feet)

a square tool (large)

caulk gun

torpedo level

4-foot level

trowel (especially if you're working with concrete)
3. Level the Site
If your outdoor space isn't yet leveled, you need to flatten it first before laying your foundations. If the ground is not properly leveled, your fireplace won't have good structural stability. Mark the area where you plan to build your fireplace and start shoveling to level the topsoil.
4. Lay the Foundation
This is the part where you assemble the "frame" of your fireplace. Many people use concrete to build the foundation for their fireplace. There's really nothing wrong with that but remember not to pour concrete directly onto the soil. It needs a concrete aggregate base on which to rest. Don't forget to add steel reinforcements too.
You can also skip the concrete and instead lay your foundation blocks. Just make sure that you're putting it on a solid flat ground. Use a surveyor's level if you can. 
When you're laying your foundation blocks, start from the center. This will help you center your fireplace for optimal placement. Once the blocks are laid, glue them together. While it might be tempting to use as much glue as you can, this isn't such a good idea. Too much adhesive can cause the blocks to "swim". Just a small drop of glue is enough. Besides, the gravity of the blocks will keep them firmly together.
Stack the blocks according on the shape of your fireplace. Don't forget to keep the center hollow as that is where you'll put your firebox.
If you're building an electric or a gas fireplace, make provisions for the gas pipe or the electrical wirings.
6. Build Your Firebox
As you probably know, the firebox is one of the most important part of a fireplace. This is where the actual burning takes place. As such, the firebox has to be made of fire bricks, a high-heat resistant material. Stack the fire bricks on the inside of your frame.
In most places, you'll also be required to add a lintel to your firebox. A lintel is a horizontal bar that runs along the length of the fireplace. It supports the chimney's weight and also protects the other components and masonry from the high temperatures. Traditionally, lintels are made of wood. But modern outdoor fireplaces now use steel, stone, or concrete.
Building a firebox for gas and electric fireplaces, however, is a lot more complicated. If you're not that familiar with how gas or electric fireboxes work, it's a lot safer to buy an outdoor fireplace kit.
7. Build Your Smoke Chamber and Chimney
A smoke chamber is the area above your firebox just below the flue. It's where the smoke mix and curls in a circular motion before rising up into the chimney. The size of your smoke chamber should be proportional to the size of the flue and firebox. Otherwise, it can cause major smoke issues. Your chimney, on the other hand, should be taller than the structures around it. If your chimney is too low, everything around it will be covered with soot.
8. Test Your Fireplace
Once your firebox, smoke chamber, chimney is done and the adhesives have dried, test your fireplace to make sure it's safe. Check the firebox for any cracks or gaps or do a chimney smoke test if necessary. Sometimes, in the process of constructing the smoke chamber and the chimney, small cracks may appear in the firebox. If the fire bricks aren't tightly stacked, the gaps may also cause damage to the surrounding masonry over time.
9. Add the Finishing Touches
Once you made sure that your fireplace is safe to use, it's time to add the finishing touches. Your fireplace's exterior finish depends on your overall design. The most common material choices are stones, bricks, tiles or stucco.
Design Inspirations
Now that you know the basics of building a DIY outdoor fireplace, here are some fireplace designs you can draw inspiration from:
Hire The Timber Experts For Your Next Project
Vintage & Specialty Wood should be your source of the highest quality timbers from around the world. When it comes to fabricating and installing reclaimed wood or specialty wood products in your home, we don't cut corners. We offer many reclaimed wood and specialty wood products such as Douglas Fir, white oak, and much more. We also offer timber framing and wood flooring services as well. Contact our team today to speak to a timber expert about what Vintage & Specialty Wood can do for you.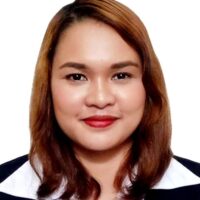 About The Author
Judy Ponio is a professional writer and SEO specialist. She works hard to ensure her work uses accurate facts by cross checking reputable sources. She is the lead author for several prominent websites covering a variety of topics including law, health, nutrition, and more.