Awesome & Luxurious Tiki Bar Ideas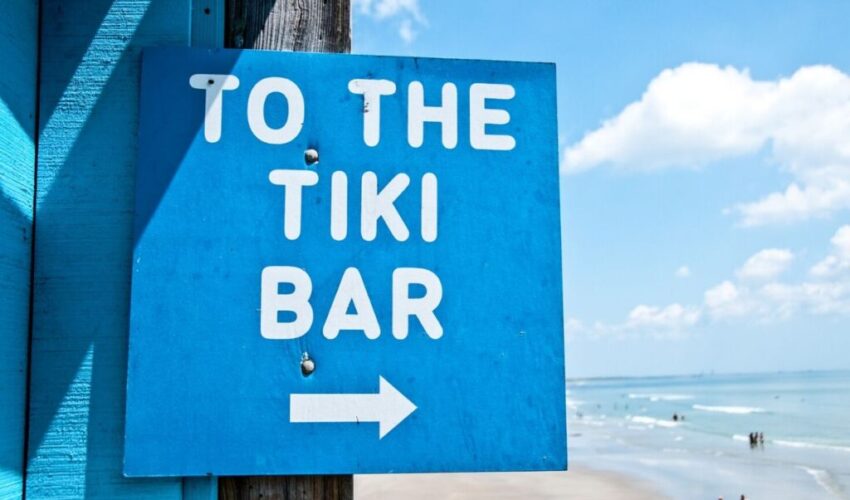 Published May 30, 2021
Tiki bars add a nice, exotic touch to a place. Just seeing it makes you think of sunsets spent lying in a hammock under a coconut tree while sipping some exotic tropical cocktail.
First introduced in the 1930s, tiki bars are making a comeback in recent years. The elaborate cocktails may have taken inspiration from the earlier decades. But the aesthetics have definitely evolved.
Earlier tiki bars were usually attached to hotels and restaurants. Today, more and more homeowners are choosing to install tiki bars in their outdoor spaces.
If you're planning to have one at home, here are some awesome tiki bar ideas for you.
Tiki Bar Decor
In a nutshell, the tiki bar concept is a romanticized version of island life. This means that elements which feature largely in island cultures should also be present in your tiki bar.
Remember that these bars offer an escape from the daily challenges of urban life. Thus, stepping inside it should also feel like entering a completely different world.
Some of the basic decors every tiki bar must have include:
Tropical Elements
Since tiki bars should reflect tropical island vibes, it should have tropical decorative elements. Think of the usual things people associate with the tropics and incorporate them into your design.
You can add live plants, bamboo trees, seashell decor, indigenous artworks and the like. The architecture itself should also be tropical. The trick is to make it look like you've brought an exotic tropical island right into your backyard. Some outdoor tiki bars even go overboard on outdoor decor with bamboo bridges and tropical birds which make it look more authentic.
Lighting
Lighting can make or break a bar. The same is true for tiki bars. Remember that you are trying to exude exotic tropical vibes. Thus, your tiki bar should have that mysterious yet intimate ambiance.
To achieve this, keep your lighting minimal. Low-wattage bulbs in the right places often do the trick. You can also use decorative LED lights. Just be careful not to overdo it.
Other tiki bars also use candles and bonfires to recreate island nights. But if you're putting up an outdoor tiki bar in your backyard with limited space, they could become fire hazards. So remember to follow fire safety protocols if you're going to go with this.
Water Features
Recreating island life wouldn't be complete without the water features. If you don't have a pool, a mini waterfall or a small water pond will do. Even an aquarium will do if space is an issue. Some even install their tiki bars right next to their ground pool decks.
Wooden Furniture
Of course, the furniture has to be made of wood. If possible, the overall structure has to be made with either wood or bamboo too. Most tiki bars also have thatched grass roof for a more authentic island vibe.
Carvings
Polynesian and other island cultures are known for their exotic carvings of deities. Think of Easter Island and the indigenous tribes of the pacific. Try adding wooden pole carvings or a tiki mask to help reinforce the island vibe.
Music
Tiki-themed music sets the overall mood for your tiki bar. Aside from the usual native drums, you can also play luau party music or the more relaxing ukelele music.

Tiki Bar Design Ideas
Now that you know the essential elements in tiki bar decorations, here are some tiki bar design ideas you can choose from.
Traditional Tiki Bar
If you're going for authenticity, a traditional tiki bar would suit you just fine. Traditional tiki bars usually consists of a tiki hut made from wood or bamboo with the signature thatched grass roof. The furniture is made of bamboo or driftwood and the decorations are crafted from indigenous materials.
Design Inspiration: Better Homes and Gardens
Portable Bar Hut
A portable tiki hut is great if you're renting and can't make permanent renovations to your space. Or if you just want to take the party wherever you want. Ready-made ones can be bought online but you can also make your own or hire design build companies to build one to your specification.
Design Inspiration: DIY Network
Bamboo Chairs
Instead of a bar counter, you can also set a wooden table in your outdoor space and surround it with bamboo chairs. From lounge chairs, high stools and divans, bamboo is very versatile. It also makes a luxurious addition to your backyard tiki bar.
Design Inspiration: Foter
Thatch Beach Umbrella
A thatch beach umbrella also makes a great alternative to the usual tiki bar set-up. Plus it's relatively small so space wouldn't be an issue. It also makes a cozy and intimate hangout if you're not fond of large crowds.
Design Inspiration: Wayfair
Luau Grass Table Skirt
Turn your old wooden table into a tiki bar counter with a luau grass table skirt. If you can't find an authentic raffia grass, an artificial one will do. You can also put tropical flowers like hibiscus or plumeria for a more authentic Hawaiian vibe.
Design Inspiration: Tiki Central Forum
Coastal Decor
If space or money is an issue, a bunch of carefully-arranged beach-themed decorations can also do the trick. Throw in a fisherman's net, some drift woods, seashells, coconut shells, and other coastal stuff you can find. You can even add some aged or whitewashed barn woods to give it some rustic vibe.
Design Inspiration: Beachcomber
Hire The Timber Experts For Your Next Project
Vintage & Specialty Wood should be your source of the highest quality timbers from around the world. When it comes to fabricating and installing reclaimed wood or specialty wood products in your home, we don't cut corners. We offer many reclaimed wood and specialty wood products such as Douglas Fir, white oak, and much more. We also offer timber framing and wood flooring services as well. Contact our team today to speak to a timber expert about what Vintage & Specialty Wood can do for you.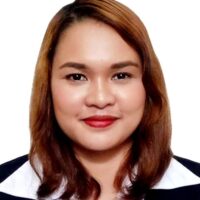 About The Author
Judy Ponio is a professional writer and SEO specialist. She works hard to ensure her work uses accurate facts by cross checking reputable sources. She is the lead author for several prominent websites covering a variety of topics including law, health, nutrition, and more.