The Modern House: Features and Cost

Published May 10th, 2021
With today's rather competitive real estate market, you now have a vast array of house designs to choose from. While many people dream of living in a rustic Victorian farmhouse or a classic French chateau, these houses tend to be on the pricier side. Plus, they usually cost a fortune to maintain and (let's admit it) rather impractical. That's why modern houses became popular.
What is a Modern Style House?
A modern-style house refers to the type of house designs that emerged during the first half of the 20th century. It served as a response to the ornate, fancy, and frilly designs of the previous century.
We need to remember that during these times, the world was undergoing rapid industrialization. People were achieving a lot of things. But the architects during that time felt that this created less emotional growth. It also created a generation that lacks spiritual and creative fulfillment.
To respond to the needs of the times, architects purposely designed their homes to go against tradition. They did away with all the frills, decorations, and all unnecessary details. This resulted in homes with a distinct lack of ornament and flair.
Modern style homes can also be distinguished for their intentional asymmetry and strong horizontal composition. They are designed to be more functional rather than just looking good. They also tend to incorporate the surrounding area into the overall design of the house.
While they may look cold and uninviting, modern house designs can be calm and refreshing on the inside. Its large open-floor plans and monochromatic color palette provide a very relaxing ambiance. Plus the interior design usually consists of dark, rich woods and warm-colored marbles.

Modern vs. Contemporary House Designs
The most common mistake people do when defining modern style architecture is equating it to a contemporary one. In certain contexts, "modern" and "contemporary" may mean the same. But if you're talking about house designs, these two terms mean very different things.
Modern style houses, as mentioned, are those styles that became popular from the 1900s to about the 1950s. They have defined characteristics that are influenced by the needs of the time.
Contemporary style, on the other hand, is a design that is popular at the current time. It changes depending on the currently prevailing architectural principles.
For example, a modern style house can be referred to as contemporary in the 1950s. But today, contemporary may refer to cube houses and eco-friendly lofts.
Contemporary designs, however, often borrowed elements from modern designs. That's why it can be hard to distinguish between them most of the time. But contemporary houses are often more innovative than their predecessors. Besides, they often use eco-friendly materials and are generally built for sustainability.
Typical Features of a Modern House
Modern homes, as we know, emerged at a time when the world was transitioning to the modern era. As such, they also provide a sort of a bridge between the traditional styles and the kind of homes we have today. This is why a modern house will typically have the following features:
Clean, Well-Defined Lines
One of the most distinguishing features of a modern home is its strong horizontal and vertical elements. These clear, well-defined lines provide a sense of hierarchy typical in traditional homes. The simple design also denotes wealth and opulence. It's just like how the ornate arches and columns make a traditional house look luxurious.
Takes Advantage of Natural Light
Modern houses usually feature large unadorned glass windows. Some houses even have entire walls made of glass. This extensive use of glass allows more sunlight to seep through. It's not only energy-saving but it also gives the house a more welcoming ambiance.
Open Floor Plans
In a traditional house, the kitchen, living room, and bedrooms are usually separated by divisions. But modern houses tend to have open floor plans. While bedrooms remain private domains, the walls dividing the kitchen and living room are removed. This further emphasizes simplicity which is a key element in modern house designs. This open concept also encourages family togetherness as the common room and the dining area are now in one place.
Uses Neutral Colors
Staying true to its concept of simplicity, modern houses use neutral colors. Along with the ornate decorations, modern houses also did away with the gorgeous display of colors. Instead, muted hues like white and grey dominate the entire space. Even the furniture and decorations tend to have the same muted color palette. This neutral color concept offers less sensory stimulation but gives off a calm and serene vibe.
How Much Does a Modern House Cost?
According to the National Association of Realtors, the median sales price of a home in the US is $275, 100. But the cost of a modern house ultimately depends on a variety of factors. This includes the location, the area, amenities, materials used, and any other additional features.
Obviously, building the house yourself would be a lot cheaper. According to Home Advisor, the cost of building a house in 2021 ranges from $150,000 to $480,000. But some houses, especially those with sprawling home plans and luxury finishes can cost up to over $2M.
Hire The Timber Experts For Your Next Project
Vintage & Specialty Wood should be your source of the highest quality timbers from around the world. When it comes to fabricating and installing reclaimed wood or specialty wood products in your home, we don't cut corners. We offer many reclaimed wood and specialty wood products such as Douglas Fir, white oak, and much more. We also offer timber framing and wood flooring services as well. Contact our team today to speak to a timber expert about what Vintage & Specialty Wood can do for you.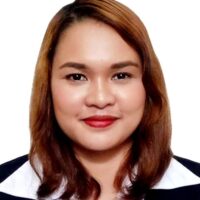 About The Author
Judy Ponio is a professional writer and SEO specialist. She works hard to ensure her work uses accurate facts by cross checking reputable sources. She is the lead author for several prominent websites covering a variety of topics including law, health, nutrition, and more.