Here Are The Minimum Roof Pitch for Practically Every Kind of Roof

Published July 30th, 2020
Roof pitch is a crucial factor you should consider when putting up any type of establishment. Roof pitch refers to the vertical "rise" for every horizontal "span." This is expressed as a ratio in every 12 inches of the horizontal span. For example:
10:12 means that for every 12 inches of the span, the roof rises 10 inches. This rise over run is what we usually call "slope" in geometry.
Roof pitches vary according to their use. Some roofs may require steeper pitches to account for run-off of rain and snow. Others prefer flat roofs because they're economical and provide safe access to rain gutters. Generally, the steeper your pitch, the more expensive it will be.
Here are the minimum roof pitches for practically every kind of roof:
Saltbox Roofs – One side (6:12), Other side (10:12)

Mansard Roofs – Upper pitch (7:12), Lower pitch (33:12)

Gable Roof – 3:12

Gambrel Roofs – Top pitch should no less than half the bottom pitch

Pyramid Roofs – 6:12

Hip Roofs – 4:12

Cross Gabled Roofs – 10:12

Flat Roofs – 1/4:12

Skillion Roofs – Primary pitch (about 2:12), Secondary pitch (about 1:12)

Sawtooth Roofs – 3:12

Butterfly Roofs – 1.5:12

Curved Roofs – about 2:12

Domed Roofs – 3:12

Dormer Roofs – 4:12

Intersecting/Overlaid Hip Roofs – 4:12

Dutch Gable Roofs – 3:12

Jerkinhead Roofs – 3:12

Cross Hipped Roofs – 4:12

M-Shaped Roofs 3:12

Shed Roofs – 4:12

A-Frame Roofs – 12:12
Hire The Timber Experts For Your Next Build
Here at Vintage & Specialty Wood we take quality seriously. So when it comes to timber framing or selling and installing reclaimed wood we don't cut corners. Contact our team today to speak to a timber expert about what Vintage & Specialty Wood can do for your next project.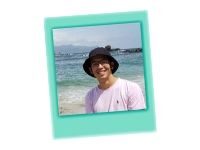 About The Author
Terrence Tan Ting is an industrial engineer by profession but a full time writer by passion. He loves to write about a wide range of topics from many different industries thanks to his undying curiosity.