Easy Ways to Dog-proof Your Hardwood Floor

Published May 30th, 2021
When it comes to flooring options for home, hardwood floors are an excellent choice. But if you're a fur parent, you're probably worried about how suitable a hard floor would be.
In that, you're not alone. Given their tendency to scratch surfaces, many people think that having a dog means giving up on the hardwood floor of your dreams and vice-versa.
Of course, you wouldn't want to give up your pet so that you can have that hardwood floor that you've always wanted. Though it's impossible to prevent scratches altogether, there are plenty of ways to minimize them.
Here are some tips on how to dog-proof your hardwood floor:
1. Opt For A Distressed Or Hand-Scraped Hardwoods
Textured hardwood has a rough and rustic look. This is the perfect camouflage for dents and scratches making them less visible.
2. Apply A Surface Finish
Hardwood finish is a topcoat used in hardwood floorings to protect it from everyday wear and tear. A more robust finish like a waterborne finish provides a better bond that is harder to scratch or wears through. It may be a little expensive compared to other types of finishes, but it will save you more money in the long run by not having to recoat more often.
3. Opt For A Lower Sheen Finish
A lower sheen hardwood finish is much better than a glossy finish, which only magnifies the marks. A lower sheen finish, however, does not eliminate dents and scratches from dog claws. But it can make scratch marks less noticeable. Matte wood varnish and penetrating oils do a great job of achieving that natural, low-sheen finish.
4. Apply More Coats Of Finish
Applying finishes on your hardwood means the dents and scratch will happen in the finish, not in the wood itself. The more coats you put in the wood, the less damage it will get from dog scratches.
5. Put Some Rugs And Carpet
Place some mats or runners in hallways or in places where your pets stay the most. Putting rugs in front of entrance ways and dog doors also helps in minimizing scratches and dents on the hardwood floor. Placing a rug underneath your dog's water bowl helps keep spilled water from soaking your floor too.
6. Keep Your Pet's Toenails Clipped Or Apply Nail Caps
Applying nail caps or regularly clipping your pet's claws will help in preventing nail scratches on your hardwood floors.
7. Choose Engineered Wood Over Solid Wood Planks
Apart from being a lot cheaper, engineered woods are also more resistant to moisture than solid woods. That's because engineered hardwood only uses solid wood on the top layer. The bottom part is laminated wood which uses synthetic resins as adhesives. This prevents moisture from seeping into the wood.
8. Go For Strong-Grained Woods
Like textured woods, strong-grained ones also do a great job at hiding dents and scratches. Their prominent lines and graining patterns make those abrasions less noticeable. Some of the most popular strong-grained wood species are hickory, red oak, and ash.

9. Consider Doggie Booties
Doggie booties don't really work for some breeds as keeping them on can be a challenge. But for calmer breeds, they'll make a good alternative to nail caps and constant nail trimming.
10. Choose Factory-Finished Woods
Factory-finished woods are infused with layers of aluminum oxide urethane finish. If you're not familiar, it's a naturally occurring element typically used as an abrasive in sandpaper. When used as a wood finish, it improves the wood's hardness and lends it abrasion-resisting qualities.
11. Invest in Woods With High Janka Rating
The Janka test measures the relative hardness of the wood. In general, hardwoods with a high Janka rating are more resistant to scratches and dents. Some of the woods topping the Janka scale are teak, tigerwood, chestnut, cherry, white oak, and Brazilian walnut.
12. Opt for Light-Colored Woods
Scratches and dents aren't that obvious on light-colored wood surfaces. Plus, they're a great way to hide your dog's hair, minimizing the need to clean your room every now and then.
13. Train Your Pet
Training your dog to keep off the hardwood floor is also a good way to reduce dents and scratches. But this only usually works for calmer breeds like poodles and golden retrievers. If you have a stubborn breed like a bulldog or basset hound, they've probably scratched the entire floor surface already before you can complete the training.
14. Avoid Soft Types of Wood
This one is pretty obvious. Softwood floorings are an absolute no-no if you have fur babies at home. Examples of softwoods you should avoid are American cherry, American walnut, fir, and cedar among others.
15. Clean Up Pet Urine and Other Liquids Immediately
Changing moisture levels can cause woods to shrink or expand. Unfortunately, some dogs just can't be stopped from urinating on the floor. So clean up your pet's urine or any other liquids spilled on your floor before they can seep into the wood and cause it to warp.
16. Set-Up Dog Gates
If you haven't yet installed a dog gate at home, maybe it's time to get one. It not only prevents your dog from destroying your furniture but also keeps them from setting foot on your hardwood floor.
17. Keep a Touch-up Kit Handy
As the name suggests, wood touch-up kits are excellent for quick repairs. Also known as wood repair markers, they hide scratches and discolorations on the wood's surface by drawing over them. These pen-shaped tools also come in different colors to suit different types of floor finish.
18. Manage Your Expectations
Scratches, stains, and discolorations are part of the struggles of having a wood flooring. It's just the nature of wood. You can put in place preventive measures but there's no way to completely avoid it. Even if you have no dogs, your floor can still get scratched. It's important to keep this in mind so you can manage your expectations when it comes to taking care of your hardwood floors.

(Related: The Best Wood Stabilizers That Won't Break the Bank)
Hire The Timber Experts For Your Next Project
Vintage & Specialty Wood should be your source of the highest quality timbers from around the world. When it comes to fabricating and installing reclaimed wood or specialty wood products in your home, we don't cut corners. We offer many reclaimed wood and specialty wood products such as Douglas Fir, white oak, and much more. We also offer timber framing and wood flooring services as well. Contact our team today to speak to a timber expert about what Vintage & Specialty Wood can do for you.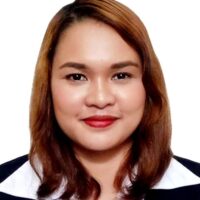 About The Author
Judy Ponio is a professional writer for the Vintage & Specialty Wood website blog. Her passion for carpentry and wood working coupled with her commitment to fact based blogging has helped her articles help millions of people over the years.