The 5 Best Drywall Alternatives To Use In 2022

Published January 24, 2022
You may not know this, but every day we walk past wall after wall after wall of something we call drywall. It goes by many different names, including sheetrock, gypsum wallboard, and plasterboard, but ultimately, it's an incredibly versatile and inexpensive construction material used in many settings. But while drywall is one of, if not the most, prevalent material used in constructing homes these days, it's not the be-all and end-all. This article will cover some of the best alternatives to drywall to use this 2022.
Why not drywall?
Drywall is an incredibly popular choice for homeowners and contractors and with good reason. Its benefits include the following:
Affordable and cost-effective
Ease of repair and installation
High insulation
Fire-resistant
Of course, as with all good things, there are trade-offs as well. The most glaring issue you may encounter with drywall is that it is prone to moisture problems. Damp drywall will most likely lead to mold infestations, which nobody wants. Another downfall of drywall is that it lacks surface protection; drywall is not resistant to impacts, making it vulnerable to puncturing and holes. Lastly, drywall can be quite boring. Drywall tends to come in muted colors, making it monotonous and not that pleasant to the eye.
5 Best Drywall Alternatives for 2022
Wood Planks
We start this list off with one of the classics – wood planks. Wood is a fantastic way to give your home a rustic, timeless country feel without the frequent maintenance and upkeep required for drywall. Unlike drywall, once you hang real wood planks up, you won't need to do much more aside from keeping them away from moisture. It would be even better for you if these planks are coated with a light lacquer, which will further protect them from surface damage. Wood planks are a fantastic cost-effective alternative to drywall that gives your homes an extra layer of richness and luxury. The one thing you might not really like about this material is that it will not blend with every home. It tends to give a rustic, country vibe that may not match the overall aesthetic of your home. But don't worry, this list is just starting. 
Brick and Masonry
Speaking of classic and rustic, the next alternative on this list is brick and masonry. Even left unfinished, brick walls can add a ton of aesthetic value to any home. Brick can be an even more inexpensive alternative to drywall, but some types may also be more expensive. However, the one thing you can guarantee is that it will last you a lifetime. Maintenance is also hassle-free, requiring only a minor dusting every now and then. 
Textured Wall Panels
Textured wall panels are quite popular in places for social gathering, as in hotel lobbies and restaurants. What textured wall panels are, exactly, are panels that are 3D, meaning they protrude from the flat surface they are installed on, distinguishing them from traditional wall coverings like paint and wallpaper. The material of these panels is usually some sort of thin plastic or dense paperboard similar to the ones in egg cartons. They are placed directly onto an existing wall through heavy-duty adhesives or clips.


Veneer Plaster
The most similar alternative to drywall is veneer plaster. Veneer plaster refers to the thin layer of wet plaster that can be applied to practically any surface. Typically, it is applied to an existing plaster-ready gypsum board. In essence, veneer plaster is the ideal combination of drywall and plaster, giving you the best of both worlds. Compared to traditional drywall, veneer plaster gives an added level of strength and protection from surface damage and moisture. You won't have to worry much about joints as you would with traditional drywall too. 
While applying and installing veneer plaster requires much less skill and fewer tools than traditional drywall, it is by no means a simple job. Its installation is quite time-consuming and labor-intensive, especially in comparison to the other alternatives on this list. 
Plaster and Lath
Last, but certainly not least, is one of the oldest methods for interior wall construction, seeing its origins in the 1700s in plaster and lath. Before there was drywall, plaster and lath were the go-to. But when drywall rose to popularity, this method was less and less used. If you're looking for a more traditional alternative to drywall, this might be your choice.
Plaster and lath installation is much more labor and time-intensive than drywall, but it does have its many upsides. This method involves nailing up hundreds of wooden slats called laths horizontally onto your wall. After which, you coat these laths in wet plaster, ensuring that they seep through the cracks in between them. This creates a sturdy wall that you can shape however you like, and it offers multiple benefits in insulation, fire-resistance, and ease of repair. Unlike drywall, repairs are much easier as you can just patch up a problem area instead of replacing the entire structure.
Hire The Timber Experts For Your Next Project
Vintage & Specialty Wood should be your source of the highest quality timbers from around the world. When it comes to fabricating and installing reclaimed wood or specialty wood products in your home, we don't cut corners. We offer many reclaimed wood and specialty wood products such as Douglas Fir, white oak, and much more. We also offer timber framing and wood flooring services as well. Contact our team today to speak to a timber expert about what Vintage & Specialty Wood can do for you.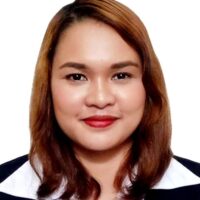 About The Author
Judy Ponio is a professional writer and SEO specialist. She works hard to ensure her work uses accurate facts by cross checking reputable sources. She is the lead author for several prominent websites covering a variety of topics including law, health, nutrition, and more.