Benefits of a Permanent Wood Foundation

Published July 30th, 2020
The foundation of any building could literally make or break it. After all, this is the primary building block of any structure. The foundation is the lowest part of a building that comes into direct contact with the soil surrounding it. This contact is essential, as this is where the structure transfers its load to the ground around it.
Permanent wood foundations (PWF) refer to wood treated to bear heavy loads and high pressures. When engineered correctly, these foundations have proven to be extremely durable and long-lasting. But why do many people still doubt its benefits?
Several people remain reluctant to wood foundations, believing that they do not fair as well as masonry ones. That isn't quite the case, though. Permanent wood foundations have undergone extensive research and testing by many reputable organizations within the field. Let's discuss the findings of those studies and the accounts of experts.
Wood foundations are long-lasting.
One reason most people are reluctant toward wood foundation is rotting and degradation. "Foundation-grade" wood undergoes a deep chemical treatment that fortifies it against different things. It's treated to protect against moisture-related problems and wood-eating pests. With the right drainage system in suitable environments, wood foundations can last for years without rotting.
Wood foundations are durable.
When constructed with the right engineering, PWF can be just as structurally sound as concrete. If you simply follow guidelines and manuals laid out by the experts, you won't have any durability issues.

Wood foundations provide better insulation.
Wood is known for its ability to store and keep warmth. PWF is ideal for crawl spaces and basements. In this way, it is energy-efficient, as you'd be able to save a lot of money on utility bills and heating. Finishing a basement is also much easier to do with wood; you can add insulation between wall studs, where you would attach the drywall.
Wood foundations can give you a nice, dry basement.
A common problem people have with concrete foundations is moisture. Concrete foundations are prone to mildew, dampness, and leakage. You can be assured that with wood, your basement will be dry and mildew-free. Additionally, basements from wood foundations usually have more living space.
Wood foundations are cheaper.
PWF can also be a cost-efficient alternative to traditional masonry foundations. Constructing wood foundations is considerably simpler, quicker, and cheaper. You'd generally see yourself spending half of what you would with masonry foundations.
Wood foundations are easy to alter. 
Concrete foundations are almost entirely permanent. What you see is what you get with them. But wood foundation gives you a unique sense of flexibility. Because they're simple wood construction, you can easily alter them even when the basement's complete. On one handyman's account on PWF, he was able to add windows and a door to his walkout basement three years after completion.
It should go without saying that wood foundations are not outright inferior to masonry ones. Each of these foundations has its pros and cons, and it's up to you to decide which one is most suited for your home. With the right engineering and construction, you will surely be satisfied with either option.
Hire The Timber Experts For Your Next Project
Vintage & Specialty Wood should be your source of the highest quality timbers from around the world. When it comes to fabricating and installing reclaimed wood or specialty wood products in your home, we don't cut corners. We offer many reclaimed wood and specialty wood products such as Douglas Fir, white oak, and much more. We also offer timber framing and wood flooring services as well. Contact our team today to speak to a timber expert about what Vintage & Specialty Wood can do for you.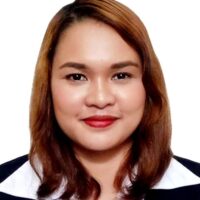 About The Author
Judy Ponio is a professional writer and SEO specialist. She works hard to ensure her work uses accurate facts by cross checking reputable sources. She is the lead author for several prominent websites covering a variety of topics including law, health, nutrition, and more.