8 Reclaimed Wood Table Ideas For Your Next DIY Project

Published January 21, 2022
Reclaimed wood tables are getting a lot of buzz lately. And why not?  Repurposing woods will not only give mother nature a break. It will also save you a lot of money. Plus, reclaimed woods have that sort of charm in them that just gives personality to a room.
Like most woodworking projects, there are no hard and fast rules for designing reclaimed wood tables. Your imagination is the limit. If you're wanting of inspiration, here are some reclaimed wood table ideas you should check out:
1. Blue River Dining Table
by: WoodworksbyJared
Who isn't dreaming of dining by the riverside while the water gushes forth and you hear the birds' song in the air? It would be wonderful, wouldn't it? Well with this innovative reclaimed wood dining table idea, you can always dine while looking at the river – or at least a replica of it.
Made of reclaimed walnut and resin, the gorgeous Maui blue pigment poured at the center creates a watery illusion. The whole look is wrapped up with U-shaped steel legs painted with modern vintage gold.
2. Cogwheels Coffee Table Nest
by: Eloise Odetta
This pair of reclaimed wood coffee table might be small in size but it can draw all eyes in the room with its rustic charm.
As the name suggests, these coffee tables take inspiration from (you guessed it) cogwheels! Talk about vintage, right? Assembled from different pieces of reclaimed wood, the table's rugged appearance further cemented its retro vibe. This is perfect for repurposing wood scraps of varying sizes.
3. Bohemian Coffee Table
One of the great things about reclaimed woods is that it can be full of surprises. Some of them are sourced from exquisite buildings of bygone eras. And sometimes, the carvings and paintings still remain.
If you happen to chance upon these types of ancient woods, why not turn it into something like this bohemian coffee table? You'll not only preserve a piece of history, but you'll also have a coffee table that will surely be the envy of every guest.
4. English Windsor Reclaimed Wood Dining Table
by: Hudson Furniture
If you want a conference table that can also double as an art display, this piece won't disappoint. The haphazard and eclectic use of different pieces for sitting adds to the vintage rustic charm of the split log that serves as the long table. Pair it with a vintage-style chandelier and you can have your very own medieval banquet every single day.

5. "The Highland" Rustic Solid Wood Table
There's just no other word to describe this piece but "innovative". It takes reclaimed wood furniture making to a whole new level.
Made from an extinct American chestnut wood sourced from a mid-1800s schoolhouse, this piece screams vintage. Yet when taken as a whole, it can also come off as futuristic. The natural shape and indentations of the wood are preserved. Yet it looks nothing like how it would have probably looked in the 19th century. This makes it the epitome of contradictions and an intriguing piece that's definitely worth a second look.
6. Small Square Modern Reclaimed Wood Coffee Table 
by: What We Make
If you're looking to add a modern minimalist touch to your city loft or apartment, this wood coffee table is perfect. Made from centuries-old reclaimed oak wood, this is one of those modern coffee tables that are perfect for small urban spaces. The rustic vibe of the solid thick oak wood is perfectly complimented by 1″ thick brush solid steel legs placed in perpendicular angles. Together, they create an overall look that's sure to make several heads turn.
7. Live Edge Reclaimed Wood Console Table
What to do with live edge reclaimed wood slabs? Turn them into a wooden table, of course! And if you're looking for design inspirations, this reclaimed wood console table fits the bill to a tee. With its luxurious wood-meets-steel design, it's a perfect addition to your entryway, foyer, kitchen or even your bathroom. It can even double as a tv stand!
8. Modi Reclaimed Wood Extendable Dining Table
Combining aesthetics with functionality, this farmhouse rustic extendable dining table can also double as a conference table. With a single pull, you can easily accommodate any unexpected visitors that may crash your family dinners. The natural scratches and textures that are still visible on the wooden tabletop only add to its rustic charm. Its base is also tapered and splayed making it more elegant.
(Related: 12 Best Wood for Desktops)
Hire The Timber Experts For Your Next Project
Vintage & Specialty Wood should be your source of the highest quality timbers from around the world. When it comes to fabricating and installing reclaimed wood or specialty wood products in your home, we don't cut corners. We offer many reclaimed wood and specialty wood products such as Douglas Fir, white oak, and much more. We also offer timber framing and wood flooring services as well. Contact our team today to speak to a timber expert about what Vintage & Specialty Wood can do for you.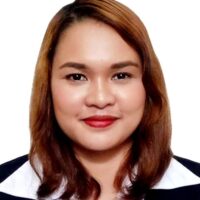 About The Author
Judy Ponio is a professional writer and SEO specialist. She works hard to ensure her work uses accurate facts by cross checking reputable sources. She is the lead author for several prominent websites covering a variety of topics including law, health, nutrition, and more.