What is Muji Interior Design?

Published May 11th, 2020
Minimalism has gained popularity over the past few years. And people all over the world are starting to practice this kind of lifestyle. Although according to statistics, Americans are not minimalists. However, they are on their way to becoming one.
If you know who Marie Kondo is, the one who brought minimalism into the mainstream, then you are probably one of the people who realized the life-changing magic of tidying up and keeping it simple.
And since you're already at it, you must have heard the Muji style as well. Let's discuss it even further.
What Is Muji Interior Design?
The Muji style, also known as "No-Brand Quality Goods," is a famous Japanese lifestyle company that retails practical and straightforward, yet functional and quality household goods and clothing. Influenced by the Japanese Zen religion, the idea of Muji oozes an elegant and minimalist aesthetic.
The Muji style has a signature look wherein less is considered more. It's one of the essences of Muji's philosophy. In other words, clearing your homes of any clutter is one way to achieve a cozy and meditative ambiance. However, overdoing it could look like your home is lifeless and empty. Thus, everything still needs to be balanced.
If you think that Muji is only about minimalism, then you are entirely wrong. The idea of Muji is also about having high-quality and well-crafted furniture that will last to enhance the true essence of Zen living. The inside of your home should be open for flexibility and can adapt to the changing lifestyle and needs of the whole family.
You may think that a simple and neat style is effortless. However, it actually takes real skills to achieve the Muji look without being boring and dull.
To help you get started with minimalist home designs, here are some inspiring tips.

How to Start With Muji Interior Design
Before you start decluttering and organizing your home, you need to understand first the idea of Muji style. Remember that it is not only about minimalism, so you must know its key features to fully achieve that Muji look.
Here are your key points:
Clean and neat designs.
Quality and well-crafted furniture that is highly practical and can quickly adapt to changing needs.
Easy to arrange decors (e.g., uniform and linear shapes)
Neutral colors and natural materials. (e.g., woods, metals, cotton, and linen.)
A Zen lifestyle. Therefore, bright and airy spaces and a little touch of greenery, let's say plants.
Paint Colors to Use for the Walls
Since the central concept of Muji's style is minimalism, then colors that are too flashy and shocking, such as neon colors, are a big no. What you need are subtle colors and shades that are earthy, calming, and cozy to the eyes. Go for white, cream, gray, khaki, or olive green so you can easily complement it with minimalist materials.
Materials You Should Use
To fully achieve that Muji style, your furniture, and other materials should also have a minimalist look. Go for a more natural and rustic look with a combination of some synthetic materials.
But whether you choose to have wooden flooring or some steel or plastic storage, practicality must come first.
After all, it's one of the essences of Muji's philosophy. So if you don't need it, even though it's an eye-catching and a head-turner decor, don't buy it. Simplicity and functionality are what Muji style is all about.
Hire The Timber Experts For Your Next Project
Vintage & Specialty Wood should be your source of the highest quality timbers from around the world. When it comes to fabricating and installing reclaimed wood or specialty wood products in your home, we don't cut corners. We offer many reclaimed wood and specialty wood products such as Douglas Fir, white oak, and much more. We also offer timber framing and wood flooring services as well. Contact our team today to speak to a timber expert about what Vintage & Specialty Wood can do for you.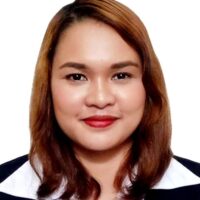 About The Author
Judy Ponio is a professional writer and SEO specialist. She works hard to ensure her work uses accurate facts by cross checking reputable sources. She is the lead author for several prominent websites covering a variety of topics including law, health, nutrition, and more.