Common Floating Floor Problems and How to Fix Them

Published May 11th, 2020
Floating floor installation has become a new trend nowadays, especially to those fond of DIYs. Not only can it save you money than using the traditional method of installing floor wood, but floating floors are also easy to install.
You can do it yourself without having to hire someone and pay for labor. In fact, we've already made a list of why you should get a floating floor in your house.
However, like any other method of floor wood installation, floating floors can also give you some problems. Here are some typical floating floor problems that you can expect and how you can fix them.
Peaking
The expansion problem of floor or known as "peaking," is when the floorboards push against each other, which results in high points at the joints. There are a lot of reasons why peaking can happen, but this can be easily remedied.
One of the most common reasons why peaking happens is because the moldings around the perimeter of the room are fixed or nailed to the floor. Thus, it prevents the floor from expanding.
A floating floor should not be nailed or glued into the subfloor or moldings. Floating floors are flexible, which naturally expand and contract based on the weather and humidity inside the room. If the floorboards can't expand by itself, then the planks will tend to have high points in some areas of the boards.
What you should do is determine the obstruction and eliminate it so the floor can expand and even out.
Buckling & Warping
Excessive moisture in the subfloor often causes the floor wood to buckle and warp. Even high humidity in the air can cause the same.
For this reason, it is essential not to wet mop a floating floor. The primary key to this is prevention. Putting a heavy object to the buckled area may help. But, some buckled floor wood is challenging to remedy. The other option is to replace the buckled planks with new ones.

Mold & Mildew
If there is mold, there is excessive moisture. Fungal spores, molds, bacteria, and other visually unpleasant things are common problems for homeowners with wooden floors. These can degrade the quality of your flooring, and it may look pretty terrible.
The only remedy for this is to replace the floorboards. However, you must identify and eliminate the source of the mold first before you reinstall the new planks on your flooring. If you don't, then expect the mold and mildew to come back and rip you off more money and time.
Chipping
The most common reason for chipping in floating floors is poor installation. They tend to crack easily when a tapping block and mallet are used since most of the floating floors are made from thinner materials.
Improper cleaning of the floor, such as using a beater bar vacuum attachment, can also result in chipping on the corners. When this happens, the water can seep into the chipped area, which can breed mold and mildew, and other common problems stated above.
The best fix is to prevent damaging the floors in the first place.
While these common problems of floating floors are easy to fix, prevention is still better than cure. If you experience these common floating floor problems, calling a professional is highly advised.
For your building projects that need intricate woodwork, trust it to our experts. We provide the best and most complete collection of vintage and specialty woods to bring your rustic luxury dreams to life. With unbeatable craftmanship and service, our team of timber specialists are just the people you need for your high-end, complicated projects. Contact us now for a free consultation.
Hire The Timber Experts For Your Next Project
Vintage & Specialty Wood should be your source of the highest quality timbers from around the world. When it comes to fabricating and installing reclaimed wood or specialty wood products in your home, we don't cut corners. We offer many reclaimed wood and specialty wood products such as Douglas Fir, white oak, and much more. We also offer timber framing and wood flooring services as well. Contact our team today to speak to a timber expert about what Vintage & Specialty Wood can do for you.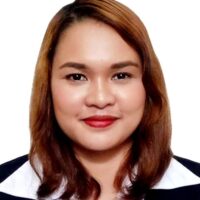 About The Author
Judy Ponio is a professional writer and SEO specialist. She works hard to ensure her work uses accurate facts by cross checking reputable sources. She is the lead author for several prominent websites covering a variety of topics including law, health, nutrition, and more.