The Best Basement Flooring Materials For Your Next Project

Published Aug. 15, 2022
In the United States, basements have become a widespread way of expanding a home's living space. Moreover, they've also become an essential component of every house in states in the Tornado Alley or Florida, Texas, and Louisiana, where strong hurricanes frequently pass over.
Because they're built underground, a lot of basements are dark, cold, and damp. In addition to that, they're prone to flooding.
Flooring is a central factor that affects the overall look and feel of a basement. However, not just any material will do. You will need to pick out the flooring based on the space you have. In this guide, we shall discuss everything about the best available flooring options for your basement.
How To Select Basement Flooring?

You will want to consider what kind of basement you want before even settling on what flooring to get. Is it going to become a family room, a home gym, an office space, or a man cave? 
Alternatively, you may want your basement to simply serve as a place for storage. In any case, what you plan to get done in your basement will define how its flooring should be.
Here are the key factors to consider when selecting basement flooring:
Softness

Floor warmth

Basement dampness or moistness

The likeliness of water intrusion or flooding

Sub-flooring

Levelness of flooring

Budget
Some flooring options will fair better in one environment and be completely unsuitable for another. How it fairs shall definitely depend on the homeowner's preference and priority. 
Five Of The Best Materials For Basement Flooring

Luxury Vinyl Tile/Planks
Luxury vinyl tiles (LVT) or planks are a new kind of basement flooring. What makes them special is the fact that they can be made to look like almost any kind of material like wood or stone. On top of that, they're waterproof, and therefore, very well-suited for basements and similar areas.
Despite its namesake, LVT isn't installed like ordinary vinyl flooring. You shouldn't glue it down but rather float it atop a concrete slab. With that said, if you plan on installing LVT on concrete basement flooring with moisture issues, then you'd want to install a vapor barrier in between first.
How come? Although the planks themselves are completely waterproof, the cork underlining that comes with them isn't. Because of that, it's prone to get damaged by excessive mold.
Pros:
Extremely durable and waterproof material.

Resembles stone or wood without their associated moisture issues.

Can be somewhat warm because of its thickness.

Very affordable and easy to install.
Cons:
If installed over an uneven sub-floor, it can be slightly springy underfoot.

Costs more than sheet vinyl, but it has more of a premium look to it.

Not as waterproof as sheet vinyl due to seams in between the planks or tiles.
Ceramic Tiles
Ceramic tiles are one of the most favored materials for basement flooring. The reason why is because they're incredibly durable and long-lasting. Also, they are not prone to moisture damage, easily making them among the best waterproof basement flooring materials.
What's great about tiled basement flooring is that you've got limitless options. After all, there are countless designs and ways to lay out tiles on your floor.
Besides that, ceramic tile flooring can be both affordable and expensive. The price you'll need to pay to get a project done can vary greatly based on your contractor and the overall cost of the tiles you're using. That said, regardless of the price, we believe that tiled flooring is worth it.
Pros:
Permanent, long-lasting.

Incredibly durable.

Increases the value of your property.

Dries out and will be undamaged after flooding.

Laying out tiles can be done by yourself.
Cons:
It tends to be cold underfoot and may require using rugs or underfoot heating.

Poor sound absorption.

Large-scale tiling can be quite expensive.

Has a surface, which can be difficult on your feet.
Engineered Wood Flooring
Engineered wood flooring (EWF) provides the warmth and elegance of wood floors without all the moisture issues. Since you cannot install solid hardwood floors as basement flooring, engineered wood flooring can act as an alternative that holds up against moisture.
Due to its structure, EWF fairs much better against moisture and humidity, to which most other hardwood may succumb. Engineered hardwood floors are dimensionally-stable, as they're designed in perpendicular layers to eliminate the chances of expansion and warping. 
You may either glue this flooring down or have it floated on concrete sub-floors. In this case, it's also crucial to have a smooth and level surface to ensure that planks remain even and the floor is not bouncy so you won't run into any post-installation issues.
Pros:
Fairs well against limited amounts of moisture.

One of the classiest and most attractive basement flooring options.

Excellent sound absorption.

Warmer underfoot than tiles.
Cons:
One of the more expensive basement flooring options.

It will likely require more intensive and careful floor preparations.

Not entirely waterproof.

Difficult to remove in case of water damage or flooding.
Painted/Stained Concrete
One of the best ways to treat your concrete sub-floors can be not to cover them with flooring at all. Contrary to popular opinion, concrete does not have to be as plain and boring as you think. 
Instead, treating them with a splash of paint or stain can impart some character and luxury to them. Concrete flooring can be as neutral or outrageous in coloration as you like.
The minimalist vibe of concrete flooring might create an unwanted contrast with the rest of your home. While it might seem straightforward, surface treatment will be labor-intensive before you can paint and stain it. Due to that, costs for installing a painted concrete floor can be quite high.
Pros:
The most robust flooring option against moisture

Likely the least expensive, requiring the least amount of materials

Does not require sub-floors

You can be as creative as you want with them.
Cons:
The coldest option among all flooring materials

Hard surface underfoot

Poor sound absorption and quality in general
Rubber Tiles & Sheets
Rubber flooring is reminiscent of playrooms or gyms. Installation is very DIY-friendly, as these rubber tiles are readily available in most hardware stores. 
I'd have to say this flooring is most viable when if you want to turn your basement into a gym, laundry room, or a kid's playroom. Because they come in a myriad of different colors and designs, you have got the freedom to be as creative as you want to be, which is great. 
Pros:
Offers excellent levels of insulation.

Has a soft surface that's comfy to step on.

Fairs well against moisture.

Easy to install and remove.

Great sound absorption.
Cons:
Aesthetically is not the best type of basement flooring.

Not completely waterproof.

They can be heavy, contributing a large amount to shipping costs.
The Bottom Line
So what's the best flooring for basements? The answer to that question generally depends on your specific needs as a homeowner. Again, what are you going to use your basement for? If anything, this is the most important question that you should be asking yourself when you are selecting what kind of basement flooring to get.
With that said, a good basement floor is durable and waterproof. It should be easy to clean and have the ability to last for years without needing any sort of aftercare. More importantly, the type of basement flooring that you choose should be within the parameters of your spending budget.
(Related: Rosewood Flooring: Is It For You?)
Hire The Timber Experts For Your Next Project
Vintage & Specialty Wood should be your source of the highest quality timbers from around the world. When it comes to fabricating and installing reclaimed wood or specialty wood products in your home, we don't cut corners. We offer many reclaimed wood and specialty wood products such as Douglas Fir, white oak, and much more. We also offer timber framing and wood flooring services as well. Contact our team today to speak to a timber expert about what Vintage & Specialty Wood can do for you.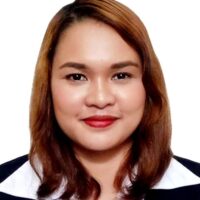 About The Author
Judy Ponio is a professional writer for the Vintage & Specialty Wood website blog. Her passion for carpentry and wood working coupled with her commitment to fact based blogging has helped her articles help millions of people over the years.