5 Of The Best Materials For Basement Flooring

Published Dec 28, 2020
Basements are a fantastic option for those looking to expand their living spaces. Many homes in the United States have basements suitable to live in, but they are still essentially basements. Basements are notoriously known to be dark, damp, cold spaces where flooding can be a nagging problem. Converting that barren below-grade area into a livable space will entail different considerations, one of which is flooring. 
Flooring is a central factor that affects the overall look and feel of a basement. However, not just any material will do. You will need to carefully select the flooring based on the space you currently have and what you want it to be in the future. In this article, we will talk about basement flooring and how to select the right one for you.

How to select basement flooring?
Before selecting basement flooring, you will want to consider what kind of basement you want. Will it become a family room? Will you convert it into a home gym? Will it be a man cave? Will it become an office space? Are you planning to use it merely as storage? These are some questions you ought to consider to help you define what's important to you in your basement. 
Furthermore, you don't always have to select only one material for flooring. You could segment your basement into several different parts for different purposes, and you may want to use different flooring for each of them. 
These are the important factors to consider when selecting basement flooring:
Softness

Floor warmth

Basement dampness or moistness

The likeliness of water intrusion or flooding

Sub-flooring

Levelness of flooring

Budget
Like most things, some flooring options will fair better in one environment and be completely unsuitable for another. How it fairs will definitely depend on the homeowner's preference and priority. 
5 Of The Best Materials for Basement Flooring
With all those factors and considerations in mind, here are five of the best materials for basement flooring. We also included descriptions for when you should or shouldn't use them.
Luxury Vinyl Tile or Planks
Also referred to by its acronym LVT, luxury vinyl tile, or planks, are relatively new to the market. They come in squares or planks and are usually the first choice when it comes to basement flooring. One of the great things about them is that they resemble natural hardwood or stone flooring without its associated moisture risks because it is waterproof. Unlike traditional sheet vinyl, which needs to be glued down, LVT is designed to float on top of the concrete slab. One thing you should know is that if you wish to install it over concrete with known moisture issues, you'll want to install a vapor barrier between them first. Because while the planks themselves are not prone to moisture issues, they usually come with cork underlining, which can deteriorate in the presence of mold. 
Pros:
Extremely durable material

Can resemble wood without its associated moisture issues

Can be somewhat warm because of its thickness

Very affordable and easy to install (friendly to DIYers)
Cons:
If installed over an uneven sub-floor, it can be slightly springy underfoot.

Costs more than sheet vinyl, but it has more of a premium look to it

Not as waterproof as sheet vinyl either because of the seams in between the planks or tiles.
Ceramic Tiles
Ceramic tiles are one of the most favored materials for basement flooring. They're incredibly durable, long-lasting, and waterproof, making them perfect for basements. They are also designers' first choice, coming in a variety of colors and patterns for your choosing. Tiled flooring is generally more expensive when you factor in the labor and preparation required for installment. However, it is one of, if not the most permanent material among the rest. You'll want to ensure that you install directly on level concrete that is smooth and free of cracks. 
Pros:
Permanent, long-lasting

Incredibly durable

Increases your home's value (as it is considered capital home improvement)

Dries out and will be undamaged after flooding

Laying out tiles can also be done by yourself
Cons:
It tends to be cold underfoot and will require using rugs or installing underfoot heating

Poor sound absorption

Large-scale tiling may prove difficult for DIYers and can be quite expensive

Hard or tough surface, which can be hard on your feet and butt (if you're sitting)
Engineered Wood Flooring
Engineered wood flooring (EWF) provides the warmth and elegance of wood floors without all the moisture issues. Since you can't install solid hardwood floors as basement flooring, engineered wood flooring takes its place. Due to its multilayer structure, EWF fairs much better against moisture and humidity, to which most other hardwood may succumb. EWF is considered to be dimensionally-stable, as it's designed in perpendicular layers to reduce expansion and warping. You have the option of either gluing this flooring down or having it floated on concrete sub-floors. In this case, it's also crucial to have a smooth and level surface to ensure that planks remain even (if glued) and the floor will not be bouncy (if floated).
Pros:
Fairs well against limited amounts of moisture

One of the classiest and most attractive basement flooring options

Excellent sound absorption

Warmer underfoot than tiles
Cons:
One of the more expensive options

Will likely require more intensive and careful floor preparations

Not entirely waterproof

Difficult to remove in case of water damage or flooding
Painted or Stained Concrete
One of the best ways to treat your concrete sub-floors may be not to cover them with flooring at all. Contrary to popular opinion, concrete does not have to be as plain and boring as you think. Instead, treating them with a splash of paint or stain can impart some character and luxury to them. You can create concrete flooring with neutral undertones, or you can make it as outrageous as you like. 
Pros:
The most robust flooring option against moisture

Likely the least expensive, requiring the least amount of materials

Does not require sub-floors

You can be as creative as you want with them.
Cons:
The coldest option among all flooring materials

Hard surface underfoot

Poor sound absorption and quality in general

The minimalist or industrial design might create an unwanted contrast with the rest of your home

While it might seem straightforward, surface treatment will be arduous and labor-intensive before you can paint and stain it.
Rubber Tile or Sheets
Rubber flooring is reminiscent of playrooms or gyms. Installation is very DIY-friendly, as these rubber tiles are readily available in most hardware stores. Rubber flooring is especially viable if you want to turn your basement into a gym, laundry room, or a kid's playroom. Since they also come in many different colors and designs, you have the freedom to be as creative as you want to be. Roll rubber is your best bet for flooring, reducing the number of seams associated with interlocking rubber tiles. 
Pros:
Offers the greatest insulation against sub-floor temperatures

Soft surface underfoot, providing a pleasant experience

Fairs well against moisture

Easy to install and remove (in the event of flooding)

Great sound absorption
Cons:
Aesthetically are not the best materials

Not completely waterproof (especially with interlocking rubber tiles)

They can be heavy, contributing a large amount to shipping costs
Hire The Timber Experts For Your Next Build
Here at Vintage & Specialty Wood we take quality seriously. So when it comes to timber framing or selling and installing reclaimed wood we don't cut corners. Contact our team today to speak to a timber expert about what Vintage & Specialty Wood can do for your next project.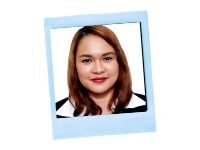 About The Author
Judy Ponio is an avid fan of interior design and wood work. Her experience in carpentry and homes design has led her to becoming a writer for Vintage & Specialty Wood. Take a look at more of her posts on our blog.