Rosewood Flooring: Is It For You?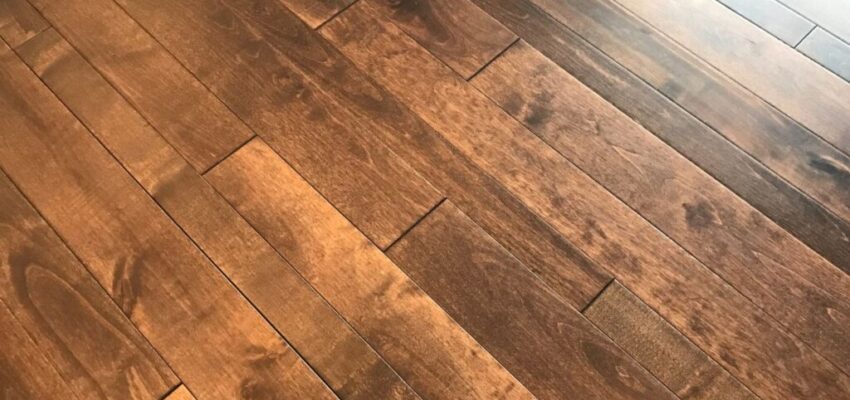 Published on August 2, 2022
Rosewood is arguably one of the best types of hardwood flooring available. It is well-suited for both contemporary and rustic style projects. Furthermore, Rosewood is beautiful. It comes in various shades of brown that slowly turn darker and more reddish over the course of time.
Another thing to know is that Rosewood is among the hardest kinds of hardwood flooring that is available. Hence, it shall last decades or even centuries before needing major repairs.
Last but not least, rosewood flooring is quite affordable. Why? Because the Rosewood Tree is fast-growing and in plentiful supply. One downside though is that it doesn't grow locally as it's native to the savannahs and dry rainforests of South American countries like Peru and Brazil.
Rosewood Flooring Characteristics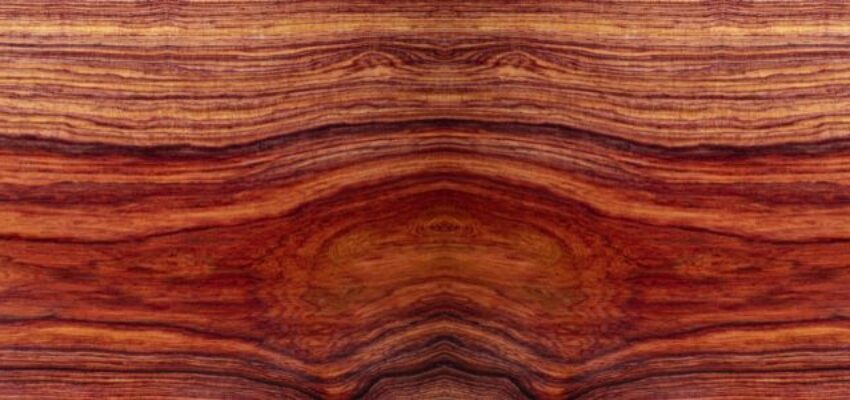 It is commonplace for residential and commercial establishments to utilize Rosewood flooring as it's durable, affordable, and aesthetically pleasing. Rosewood beams are typically 1/2″ to 3/4″ thick and 3″ to 5″ wide. When it comes to length, it is possible to go all the way to 7" feet.
The color of Rosewood varies greatly. Younger trees produce amber or pale brown heartwood before it's exposed to light. The wood's photosensitivity will then shift its color to a deep and dark reddish-brown with near-black streaks. However, these streaks will lighten over time.
As mentioned earlier, Rosewood is among the hardest types of hardwood flooring that you can get. Due to that, the wood is extremely durable and is not susceptible to rot or warping as a result of expansion and contraction because of sudden drastic changes in temperature.
Rosewood has interlocked or irregular graining. The wood is very lustrous and is often finished to a semi-gloss to a satin sheen. Meanwhile, it boasts a fine texture that's very uniform. Nevertheless, Rosewood is almost always smoothened so the beams will match.
Rosewood Flooring Specifications
Here are some of the must-know specifications of Rosewood flooring:
Density (KG/m3): 1,020

Radial Shrinkage: 4.8%

Stiffness (MOE): 2,730 1000 psi

Strength (MOR): 23,730 psi

Radial Shrinkage: 4.8 %

Janka Hardness: 3,840 pounds
Another thing to know is that Rosewood grows in much of South America. It has many uses and is not exclusively harvested for its lumber. The scientific name for Rosewood is Anadenanthera colubrina. However, it's also commonly known as Patagonian Rosewood, curupau, or curupay.
Summing It Up
Rosewood is easily one of the best kinds of hardwood flooring on the market. It's not expensive, is very durable, and it looks great. However is it the right type of flooring for you?
We recommend that you opt for Rosewood flooring if you've got a large space. 
Why? Because Rosewood flooring is dark and dark hardwood flooring is best suited for larger rooms as it shall make smaller spaces seem even smaller. Also, you should keep in mind that dark hardwood flooring tends to get that "dirty" look more easily than their lighter counterparts.
At any rate, if you've got any projects involving Rosewood in mind, don't hesitate to get in touch with our team. 
We can help you get these projects done from start to finish in no time. Moreover, by choosing us, you shall be saving a lot as we try to keep our prices as competitive as we can.
Related: The Top 10 Timeless Wood Floor Colors)
Hire The Timber Experts For Your Next Project
Vintage & Specialty Wood should be your source of the highest quality timbers from around the world. When it comes to fabricating and installing reclaimed wood or specialty wood products in your home, we don't cut corners. We offer many reclaimed wood and specialty wood products such as Douglas Fir, white oak, and much more. We also offer timber framing and wood flooring services as well. Contact our team today to speak to a timber expert about what Vintage & Specialty Wood can do for you.
About The Author
Christian Cruz is an experienced blogger with a deep passion for carpentry and home design. Over the years, Chris has written hundreds of articles on a myriad of topics. As a result, millions of people worldwide have read and benefited from his work.