How to Remodel Your Staircase: Ideas, Cost, Pros, and Cons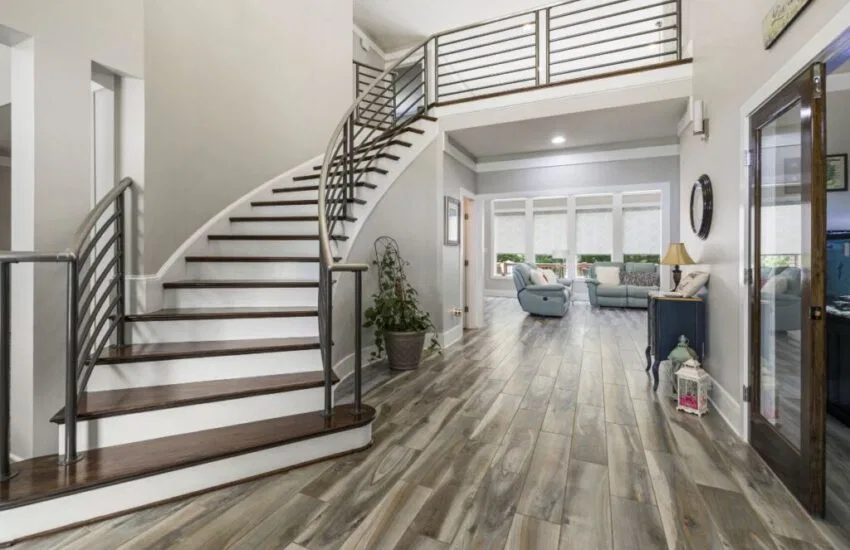 Published on August 4, 2023
Discover this ultimate guide for staircase remodeling! Create a look and explore your creative ideas all the way to remodel yours!
Remodeling your staircase can breathe new life into your home. Stairs can be one of the first things you see when walking in. So why not transform it into the genuinely remarkable amazing point it deserves? Whether you want to update the existing staircase or completely transform it. Let me show you and learn from this comprehensive guide, which will walk you through various ideas, costs, and the pros and cons of different staircase remodeling options. A total makeover from traditional to modern designs wherein there's something for every taste and on budget.
Evaluate Your Current Staircase and Estimate the Remodeling Cost
There are too many variables to consider before going into the renovation. It's essential to assess the condition and design of your current staircase. Most likely, the staircase's location, size, material, and overall safety. Think about the costs that matter most and try to keep your costs down. It's significant to identify the strengths and weaknesses that will help you plan the remodeling process more effectively.
It's necessary to assess the condition and the extent of damage to your staircase. This will greatly influence the remodeling process. The complete removal of the existing staircase may cost approximately $1,600, considering both labor and materials. The costs can easily be driven by labor for any type of customization, like new railings, newel posts, and iron balusters.
Although some homeowners may attempt a DIY removal to save money. It is possible to keep the staircase's current location and style to lower the expenses.
There are certain cases that homeowners may opt to relocate the staircase to a potential area for remodeling. Moving it and done professionally will create an amazing remarkable staircase to the overall interior design.
However, it's essential to note that this remodeling process requires substantial investment. The total cost which includes labor and materials may range from $2,000 to $6,500. The labor charges which are typically billed hourly, could add significantly to the expenses.
The choice of material for your staircase plays a crucial role in your remodeling cost. Materials like tiles or composite may cost around $80 per stair. While another option for concrete and glass can be more expensive which ranges from $350 to $400 per stair.
Cost Considerations
Remodeling costs may vary differently depending on the scope of the project, materials, and labor fees. The typical cost for staircase remodeling is approximately $1,750. But, opting for a complete replacement may average around $6,000. Furthermore, a staircase remodel may expect to spend around $2000 to $30,000 or more. These costs are particular when incorporating stylish accessories, floating treads, and contemporary embellishments. Don't forget to account for building permits and design consultations. 
Revamp Your Staircase: Remodeling Options and Designs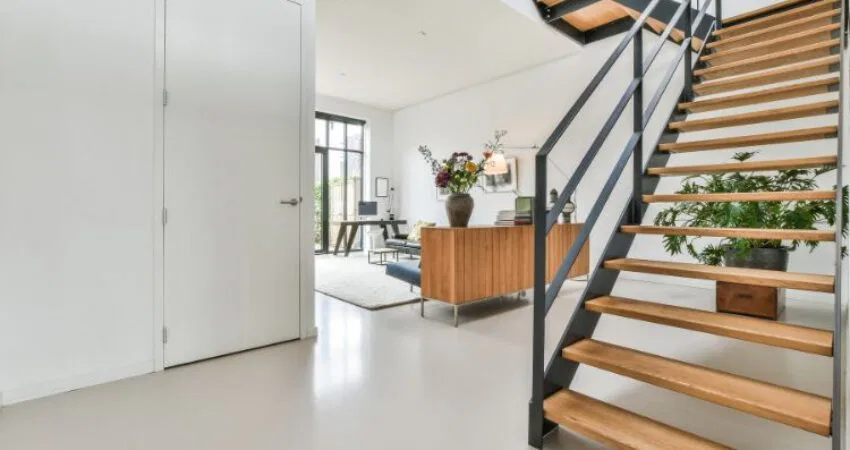 a. Refreshing the Staircase with New Paint and Finishes:
A cost-effective way of remodeling your staircase to enhance its appearance.

There are various paint colors and finishes to match your interior style.

Pros:

Very easy to change, quick and affordable way if you desire a different look.

Cons:

It does not provide significant design changes on your stair.

Cost:

It will cost you $ 1,000 or more and depending on your choice of paints.
b. Adding a Carpet or a Stair Runner:
Installing a carpet or a stair runner that adds warmth and reduces noise.

Pros:

It provides a non-slip surface and softens the overall look.

Cons:

It could be challenging to clean and maintain.

Cost:

It cost around $ 1,000 or more. You can select more designs around.
c. Open Staircase Design:
Creating an open staircase design with floating steps which creates a contemporary feel.

Pros:

It makes the space feel more open and airy that allows light to flow freely.

Cons:

It might not be suitable for homes with small children or pets due to safety concerns.

Cost:

it allows you to spend $ 3,000 or more.
d. Steel and Glass Staircase:
Choosing steel and glass elements for a sleek and minimalist look. They are durable, have an elegant glossy finish, and look great with lighting.

Pros:

It is ideally stunning, durable, and easy to clean. It Increases property value and enhanced aesthetics.

Cons:

It is usually more expensive than other options. It may require professional installation.

Cost:

Installing a steel and glass staircase will cost about $3,500 to $6,900 or more.
e. Spiral Staircase:
This is ideal for compact spaces and unique visual appeal. It's trendy and oozes architectural brilliance. The staircase is made of metal or iron. 

Pros:

It's space-efficient and can be designed with various materials.

Cons:

It finds difficult to walk in. It might not comply with building codes in some areas. The design may not be suitable for households with elderly members or small children.

Cost:

It will cost you about $1,500-$20,000.
f. Ladder or Hardwood Stairs:
Suitable for lofts and tiny homes that provide a ladder-like staircase. It's famous for its durability, smooth finish, and affordability, 

Pros:

It is extremely space-saving and customizable to fit specific dimensions. It Improves functionality and safety, especially if addressing structural issues.

Cons:

It might not be suitable for those with mobility issues. The handrails might be limited.

Cost:

The cost is about $100 to $200 per step (labor and materials).
g. Tile Staircase:
It has the perfect glossy finish. However, you have to consider using a rough surface to ensure safety.

Pros:

It is easy to clean and maintain.

Cons:

It can easily crack if a sharp object falls on it. An additional extra cost to fix.

Cost:

The average cost is $80 to $150 per step. 
Final Thoughts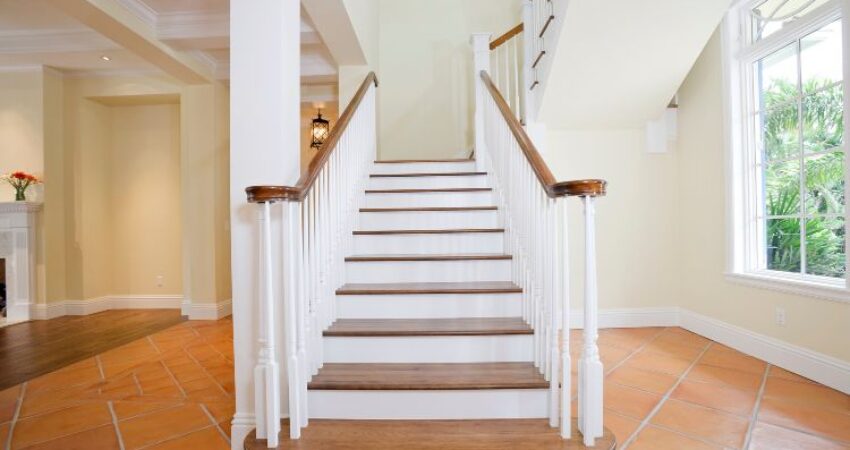 Remodeling your staircase is a rewarding endeavor that can transform your home's overall ambiance and add value to your property. Thus, carefully considering the various ideas, costs, and the associated pros and cons, you can create a staircase that not only complements your interior but also meets your lifestyle needs. Whether you choose a traditional, modern, or space-saving design, a well-remodeled staircase will become a centerpiece that you and your guests will admire for years to come.
Hire The Timber Experts For Your Next Project
Vintage & Specialty Wood should be your source of the highest quality timbers from around the world. When it comes to fabricating and installing reclaimed wood or specialty wood products in your home, we don't cut corners. We offer many reclaimed wood and specialty wood products such as Douglas Fir, white oak, and much more. We also offer timber framing and wood flooring services as well. Contact our team today to speak to a timber expert about what Vintage & Specialty Wood can do for you.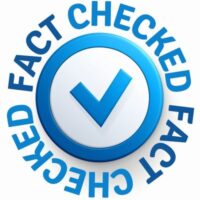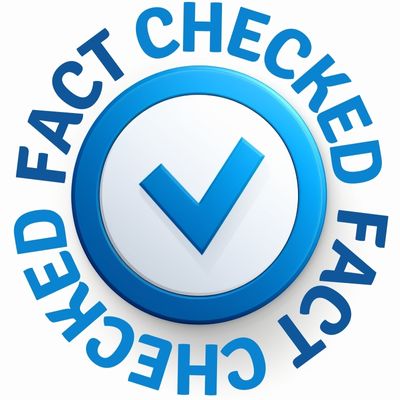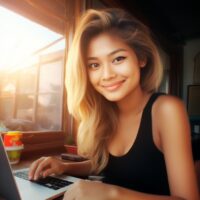 About The Author
Experience, exploration, and knowledge are the hallmarks of writer Rei Bayucca. Her dedication to crafting articles that both inspire and educate will leave you thinking long after you've finished reading.