5 Ingenious Wood Accent Wall Bedroom Ideas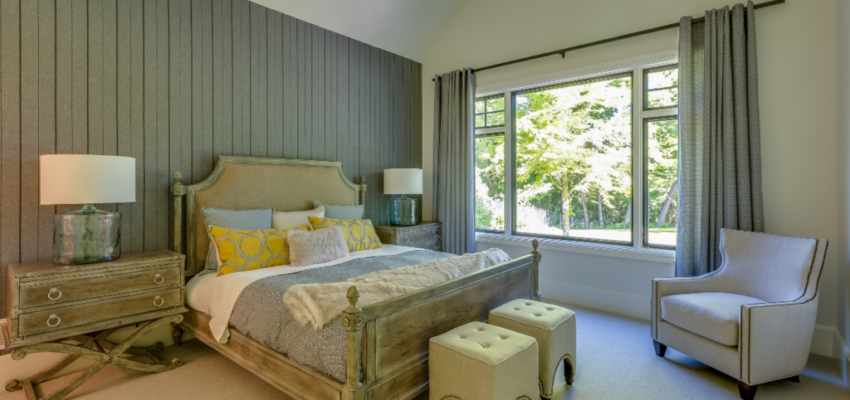 Published January 11, 2023
Many homeowners find joy in adorning the rooms of their houses, but that doesn't necessarily mean they know exactly how they can decorate each room. That's particularly true if the room is cramped enough as it is.
This is often the conundrum with the bedroom, which houses a plethora of essential furnishings.
The good news is, you don't need a lot of space to decorate a bedroom, or any room, for that matter. There are a ton of home improvement projects requiring minimal space, accent walls being one example.
What Is an Accent Wall?
An accent wall is a wall with elements that you wouldn't find in the other walls of the room. The idea behind it is to draw the attention of guests to an architectural feature that's supposedly the highlight of the room.
For instance, if you want guests to look at a fireplace, installing an accent wall behind it would help achieve your goal. However, that's not the only purpose of accent walls. Homeowners may also install accent walls if they feel that the room is too empty or lacks personality. There doesn't have to be an architectural feature.
Regardless, an accent wall is an excellent way to decorate a room, specifically your bedroom, without taking up more space. If you intend to go through with this project, these wood accent wall bedroom ideas should help.
1. Pallets
Pallets are horizontal platforms used to transport or carry materials. They consist of a deck made up of a series of parallel planks. The deck rests on another set of parallel planks. Pallets typically have a rustic look as they're made of rough-cut wood. Needless to say, they have a unique pattern that would surely stand out in a room.
If you're not fond of its natural look, you can paint or stain the pallets to achieve your desired aesthetic. It's a popular DIY project because it's cheap, and pallets are pre-cut, meaning you only need to disassemble them.
2. Reclaimed Wood
Reclaimed or Vintage and Specialty Wood is also an excellent choice if you're mainly looking for the type of wood you'll use for this project. These types of wood are basically wood that's been used by others before.
Suppliers get them from old bridges, warehouses, barns, and factories.
Like pallets, you can very easily achieve a rustic look that'll stand out from other walls if you use reclaimed wood. After all, their appearance has noticeable signs of weathering that you won't find in regular wood.
In addition, the appearance of reclaimed wood can give a sense of history to anyone who sees it, which is one way to add character to the room. Put simply, a bedroom wood accent wall made of reclaimed or vintage wood is more likely to catch the attention of guests compared to the regular wood you'll find in stores.
3. Dowels
Dowels are cylindrical rods used to hold together the components of a structure. It comes in a variety of materials. Wooden dowels, in particular, can be an excellent choice for your wood accent wall project.
The idea is if you cut the dowels in half, you can create a decorative wall.
Unlike the two previous accent wall ideas, dowels as an accent wall should create a more modern look in your bedroom. It has more depth since it's more three-dimensional, as opposed to the regular, typically flat walls.
As a result, guests will be more likely to look at the accent wall.
The best part about using dowels as a material for your wood accent walls project is there are numerous possible patterns you can create using the material. For example, you can arrange them horizontally in rows or vertically in columns to create a pattern of a series of parallel lines. You can also mix it up a bit if you want.
You can try arranging them horizontally, for instance. And if you wish, you can even create completely random patterns. The options are practically limitless, though admittedly, the aesthetic would be roughly the same.
4. Mixed Materials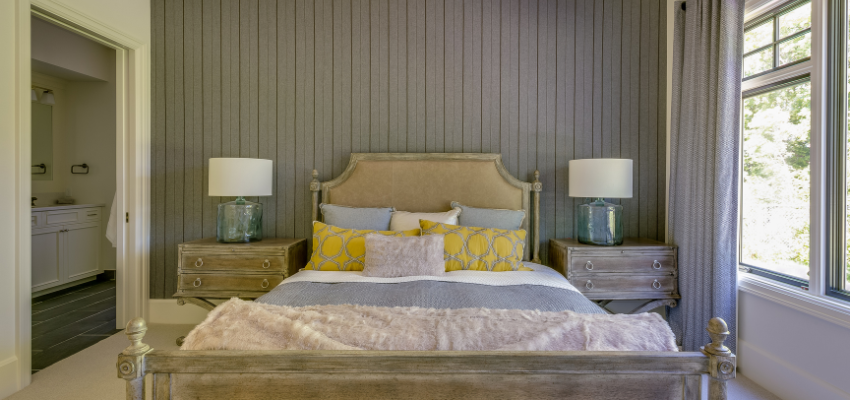 Most homeowners would prefer using only one type of material for home improvement projects.
It helps them set the budget more easily, after all. However, if you want to go all-in on the design, consider using multiple materials for the project. You can make some parts glass and some parts wood, for example.
In doing so, you can make it look more interesting regardless of the design or pattern of the wall.
For your reference, the most common materials used for accent walls include wood, glass, tiles, and metal. Of course, this would add another step to this project, which is making sure the materials complement each other.
5. Geometric Patterns
Accent walls with patterns featuring geometric shapes are by no means ingenious or original. In fact, it's a relatively popular idea for accent walls, but that doesn't necessarily mean you can't make it ingenious.
Usually, homeowners would choose a geometric shape, and they'll use only that shape to create the pattern.
If you want to be innovative or original, you can try including several different shapes when creating the pattern rather than settling for just one shape. Rather than just squares, for example, you can mix a few hexagons or circles in there. In doing so, you can create a rather abstract pattern than should catch anyone's attention.
Wrapping Up
If you look up popular designs for accent walls, you'll stumble upon herringbone, chevron, and grid patterns very often. That's because they're the most common patterns for accent walls. But if you don't want your bedroom to look like everyone else's, these wood accent wall bedroom ideas should be plenty of help.
Hire The Timber Experts For Your Next Project
Vintage & Specialty Wood should be your source of the highest quality timbers from around the world. When it comes to fabricating and installing reclaimed wood or specialty wood products in your home, we don't cut corners. We offer many reclaimed wood and specialty wood products such as Douglas Fir, white oak, and much more. We also offer timber framing and wood flooring services as well. Contact our team today to speak to a timber expert about what Vintage & Specialty Wood can do for you.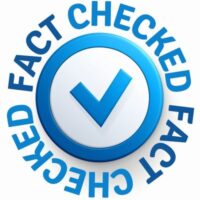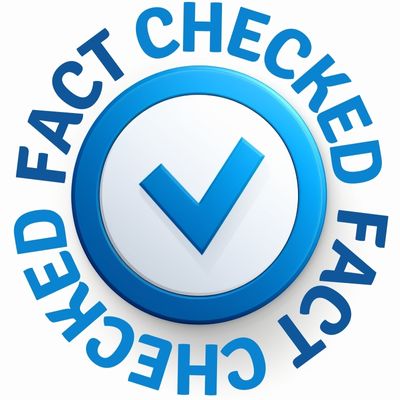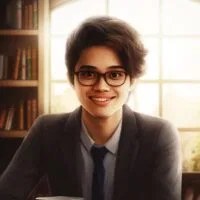 About The Author
Lenard Arceo is an experienced writer who enjoys writing about home design and real estate topics. In his free time he enjoys learning to code. He has spent most of his life writing for reputable website blogs and has helped reach millions of people on the internet.