Plain Sawn vs. Quarter Sawn vs. Rift Sawn: What is the Difference?
Published October 11, 2022
If you look closely at a hardwood floor, you may notice that it either has wavy or straight lines. The difference in appearance is because the lumber used was likely sawn differently, as each method yields different-looking wood.
At the moment, there are three commonly-used sawing methods, including (1) plain sawn, (2) quarter sawn, and (3) rift sawn. Though appearance is a dealbreaker to many homeowners, there are other, arguably more important differences between the three sawing methods. With that in mind, let's look at a plain sawn vs. quarter sawn vs. rift sawn comparison to showcase the uniqueness of each technique. You'll find that there's much more to choosing wood according to the sawing method than just choosing based solely on the lumber's appearance and aesthetics.
What Is The Difference Between Plain Sawn Method And Quarter Sawn Method?
First of all, it's important to understand that each type of sawn lumber is the result of different log sawing methods.
Plain Sawn
Plain sawing or flat sawing, is the most commonly used method. It involves making a first cut that follows a straight line to the log's circumference (circle). The sawyer then continues to make additional cuts parallel to the one before.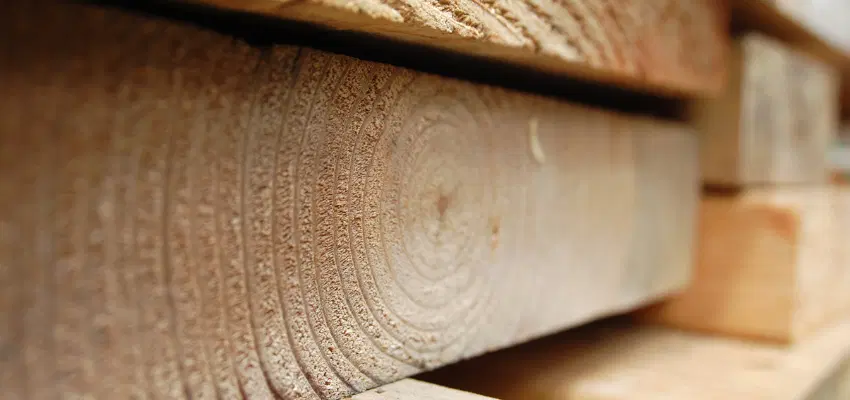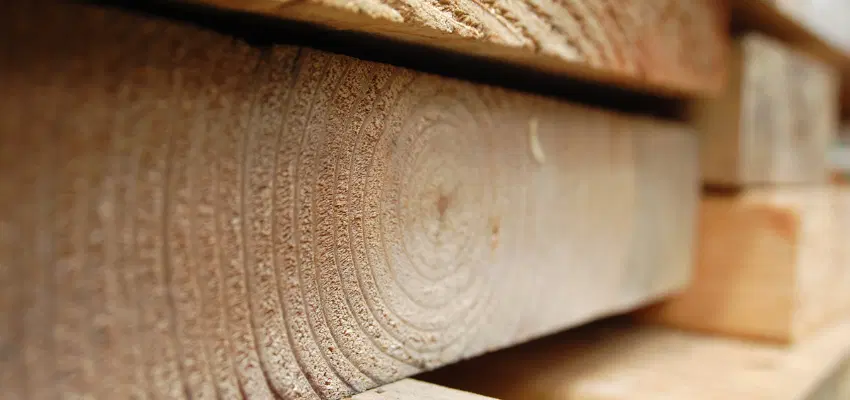 Quarter Sawn
As the name implies, quarter-sawn lumber is made by first cutting a log into four pieces. The sawyer then saws each piece in a direction perpendicular to the growth rings (the imperfect circles in the log).
Rift Sawn
Rift sawing uses the same technique as quarter sawing. The log is quartered, but rather than sawing it perpendicular to the growth rings, the angle is slightly adjusted so as to avoid including the medullary rays.
Is Rift Sawn More Expensive Than Quarter Sawn and Plain Sawn?
Another thing you may have heard about different sawn lumber types is that they vary in price. In particular, you might be familiar with the notion that quarter sawn is more expensive than plain sawn. Read on to learn why that is so.
Plain Sawn
The plain sawing method allows workers to use the majority of the log and ensure the least amount of waste.
Hence, the production cost of plain sawn lumber is lower than quarter sawn or rift sawn lumber. This, in turn, results in much lower prices, making plain-sawn lumber the most affordable lumber according to the sawing method.
Quarter Sawn
Though it's not the most wasteful, quarter sawing still involves more log waste than plain sawn as there are gaps between each cut. Since suppliers produce less lumber per log, the production cost is higher, and so is its price.
Rift Sawn
The rift sawing method creates the most amount of log waste as there are even bigger gaps between the cuts for each wooden board. As a result, its production costs are higher, making rift sawn lumber the most expensive option.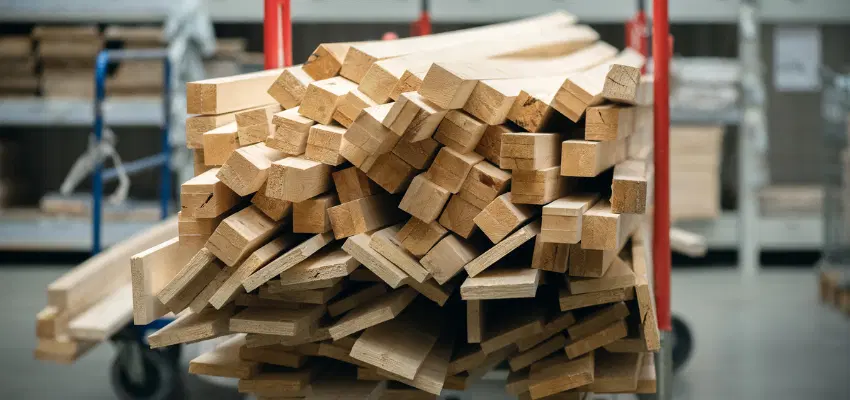 How Can You Tell A Quarter Sawn From A Plain Sawn?
Apart from hearing the type of the lumber from the seller, there's a distinction between a quarter sawn and a plain sawn in terms of texture or appearance. The same applies to rift sawn lumber, and it has to do with their wood grain.
The wood grain refers to the arrangement of wood fibers in a log. In addition to its arrangement in the log, it determines the pattern and appearance that their final products, like wooden flooring, walls, or furniture, will have. 
Plain Sawn
The wood grain of plain-sawn lumber, for instance, is characterized by wavy or curvy patterns. It's what you'll commonly find in the wooden flooring of many houses. It's not a uniform pattern, but it has its own charm to many homeowners, hence its prominence.
Quarter Sawn
A quarter sawn lumber has a more uniform or straight wood grain pattern, though it may be slightly slanted. In addition, it has a unique feature called medullary rays. They're like sun rays in that they are lines perpendicular to the log that seem to be moving away from the center. Due to the log's direction while being quarter sawn, the medullary rays are included in the final product. Keep in mind that medullary rays are unique to certain species of wood.
Rift Sawn
As previously stated, rift sawing involves making slight adjustments to ensure the medullary rays of the log aren't included in the resulting lumber. For that reason, rift sawn lumbers have virtually straight and uniform wood grain.
Is Quarter Sawn Stronger Than Plain Sawn?
Wood can move or change appearance according to temperature, humidity, moisture, and other factors.
If there's a moisture imbalance, for example, the part of the wooden board facing the log's outer part, also called the bark side, tends to move away from the part of the wooden board facing the log's inner part or heart side.
Since the location of these parts varies according to how a log was sawn to make lumber, you'll find that plain sawn, quarter sawn, and rift sawn lumbers have different reactions to the same conditions, like moisture imbalance.
Plain Sawn
Plain-sawn lumber is the most affected by wood movement. That's because one of its sides is facing the log's bark side, while the other is facing in the direction of the log's heart side. As a result, in the event of moisture imbalance, one side will move towards the opposite side. Cupping is when both of the edges of a wooden board are slightly higher than its centermost area. As a result, it creates a concave shape akin to a cup, hence the name. Its opposite, crowning, is when the center part of the board is the slightly higher area rather than the two edges.
Quarter Sawn
A quarter sawn lumber has a different structure from plain-sawn lumber. Not one of its two sides faces either the bark or heart side of the log. Therefore, it doesn't warp upwards or inwards in case of moisture imbalance. Each side balances the other, hence its resistance to cupping, crowning, twisting, warping, or wood movements, in general.
Rift Sawn
Since rift sawing and quarter sawing use similar techniques, they share the same advantage of being naturally resistant to wood movement. However, rift sawn lumbers are slightly more resistant and are the most dimensionally stable type of lumber according to the sawing method.
Wrapping Up
Plain-sawn lumber is the most affordable, and it has its own charm. Quarter-sawn lumber has a good enough appearance and dimensional stability. Rift sawn lumber solves the main issue with quarter sawn lumber which is its medullary rays. Put simply, each type of sawn lumber has different selling points. With this comparison of plain sawn vs. quarter sawn vs. rift sawn, hopefully, it can help you decide which type is most suitable for your project.
Hire The Timber Experts For Your Next Project
Vintage & Specialty Wood should be your source of the highest quality timbers from around the world. When it comes to fabricating and installing reclaimed wood or specialty wood products in your home, we don't cut corners. We offer many reclaimed wood and specialty wood products such as Douglas Fir, white oak, and much more. We also offer timber framing and wood flooring services as well. Contact our team today to speak to a timber expert about what Vintage & Specialty Wood can do for you.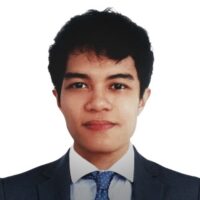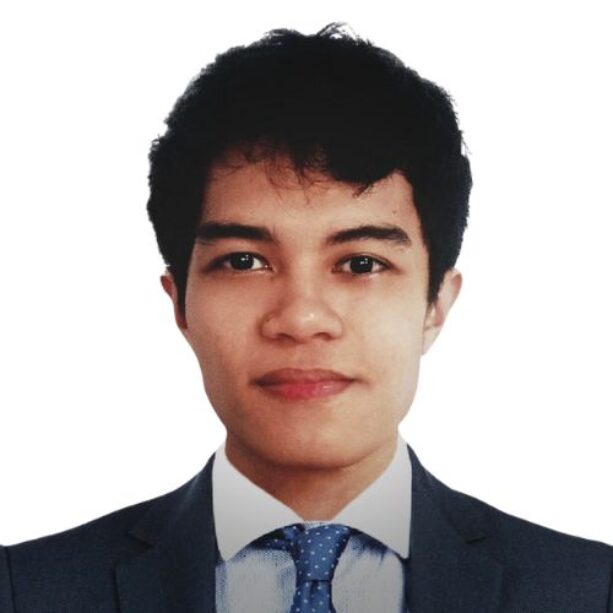 About The Author
Lenard Arceo is an experienced writer who enjoys writing about home design and real estate topics. In his free time he enjoys learning to code. He has spent most of his life writing for reputable website blogs and has helped reach millions of people on the internet.