How Long Do Wood Fences Last?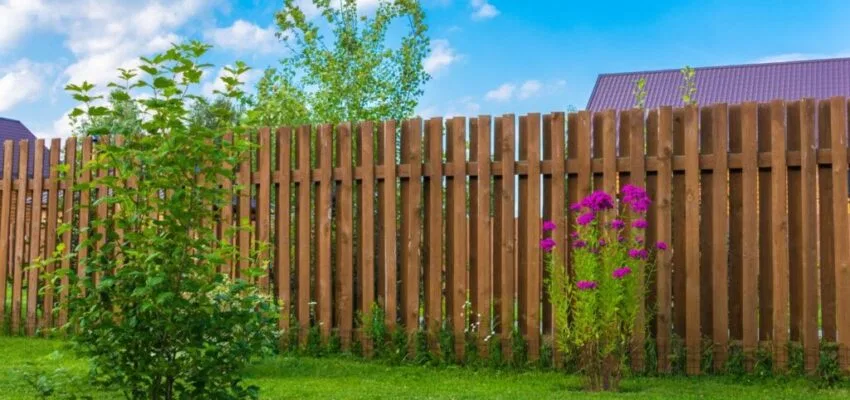 Published on July 19, 2022
Wood is the top material of choice for fences around the globe. The reason why is because it is affordable, good-looking, and quite durable. Also, wood is a very easy material to work with.
So how long do wood fences last? 
The answer to that question is roughly fifteen to twenty years, depending on the type of wood you used. In addition, the level of maintenance you give your fence also comes into play.
Read this one-stop article. It will teach you everything about the longevity of wood fences. That way, you'll know exactly how to maximize your fence's lifespan by properly taking care of it.
Wood Fence Life Expectancy
The quality of the wood you use for your fence will naturally affect its lifespan. The majority of wood fences nowadays are built out of Douglas Fir, Cedar, or Redwood because of their durability and resistance to pests. Often, the posts on the fence are pressure-treated.
What are pressure-treated posts more sought after? Because they last longer because they are not likely to fall victim to wood-eating pests such as termites.
Sad to say, the lumber used for fencing nowadays isn't as good as it used to be. The reason for that is because most lumber used to come from old-growth trees which have wood that is more durable than newer trees.
You see, younger trees always produce softer wood, and therefore are a lot more prone to decay. Furthermore, it's less stable and susceptible to rot as well as pests even when treated.
Unfortunately, it's getting harder and harder to source more durable old-growth wooden panels as lumber from the remaining old-growth forests is often exported. Luckily though, our team at US Vintage Wood maintains a good source of several types of legit durable old-growth lumber.
Maintaining A Wood Fence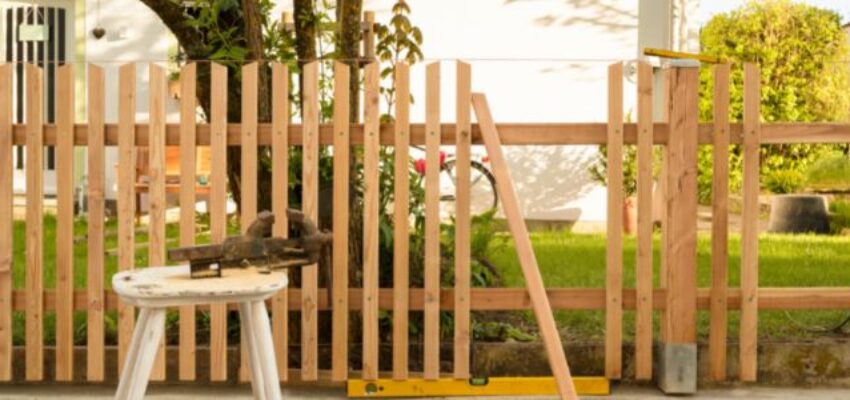 Your wood fence's lifespan is only as long as how well it's maintained. As such, it is essential that you keep the fence surrounding your home in pristine condition at all times.
Here are the basics on how to maintain wood fences:
Routinely Inspect Your Wood Fence
It's good practice to check on your wooden fence from time to time. Search for any kind of rot or damage. When necessary, replace some of the boards, tighten screws, and hammer in nails. In addition, look at each section of your fence and see if they are properly connected and secured to the ground.
Termites aren't the only thing you should watch out for. Other types of bugs and fungi can cause permanent damage to your wooden fence. Because of that, you should always be on the lookout for any wood rot as that's a clear sign of a pest infestation on your fence.
Do General Cleaning Every 3-5 Years
We recommend that you conduct general cleaning on your wood fence every three to five years to make sure it remains in good shape. Scrape out any moss or mildew that you see. 
On top of that, mix 20% bleach with 80% mild detergent then spray the solution on your fence. Following that, you can proceed with washing it with soap and water.
Putting It All Together
Your wood fence can last quite a long time given that it's maintained properly. However, fence maintenance isn't something that everyone has time for. Luckily, we're here to provide our services. Our team can inspect, clean, repair, and even build a new wood fence for you.
If ever need help with anything regarding wood, don't hesitate to give us a call. Our team is here to help you every step of the way. Trust us when we say that we can help you achieve whatever project you've got in mind without spending too much or going through the hassles of designing and construction. Leave it up to us and we'll get the job done.
Hire The Timber Experts For Your Next Project
Vintage & Specialty Wood should be your source of the highest quality timbers from around the world. When it comes to fabricating and installing reclaimed wood or specialty wood products in your home, we don't cut corners. We offer many reclaimed wood and specialty wood products such as Douglas Fir, white oak, and much more. We also offer timber framing and wood flooring services as well. Contact our team today to speak to a timber expert about what Vintage & Specialty Wood can do for you.
About The Author
Christian Cruz is an experienced blogger with a deep passion for content creation. He descends from a long line of lawyers, writers, and educators. Over the years, Chris has tackled all sorts of niches for a myriad of clients. As a result, millions of people worldwide have read and benefited from his content.