Is a Post Frame Home For You?

Published January 14, 2022
Post-frame homes have seen a surge in popularity in recent years. And why not? If you're into rustic stuff, post-frame homes are spot on in the aesthetics department. Plus, it combines both storage and living quarters in one place. So if you're planning to build one soon, we really can't blame you.
But before you get overexcited and ask for quotations from all the post-frame contractors in the area, know that a post-frame home is not for everyone. In fact, down the line, you will realize that it's a lot more work than you originally signed up for.
To determine whether it's worth your time and money, here's what you need to know about post-frame homes.
What is a Post Frame Home?
Simply put, a post-frame home is a residential building that's constructed using the post-frame method. Unlike the traditional stick frame construction, post-frame construction uses trusses and large columns or posts that are buried 4 to 6 feet into the ground. This combination of trusses and columns allows the structural load to be transferred directly to the ground. As such, post-frame buildings don't need load-bearing interior walls. This makes them perfect for buildings that require huge open interior spaces.
Post-frame construction was traditionally used for agricultural and storage buildings. But in recent years, the method also became popular for residential buildings. Some companies are now even offering pre-designed post-frame home kits.
Advantages of a Post Frame Home
There's a reason why the post frame method is gaining popularity not just in agricultural buildings but also in home construction. Actually, there are several reasons. Here are some of them:
1. They're Not Just Charming But Economical Too
Yes, we all know post-frame homes make charming abodes. But aside from the aesthetics, they can save you money too.
For one, they are usually built on a concrete slab rather than on a basement foundation. Slab-on-grade foundations tend to be a lot cheaper than a full basement foundation. Though the former isn't practical if you often experience harsh winters, as ground freezing can lead to cracks in the foundation.
Also, as mentioned, post frame buildings use laminated columns. Its interlocking mechanism allows it to hold greater loads than stick-built construction. As such, you won't have to spend more on structural materials.
These laminated columns are also spaced farther apart which allows for larger wall cavities. This provides ample room for insulation letting you save on heating and cooling costs.
Since the posts and trusses in a post-frame home already create one structural unit, it doesn't need interior support walls. This means more savings for you. Plus, the exteriors are usually constructed with steel panels which are pretty low-maintenance.
Building a post-frame home is also usually faster than a stick-built one. The savings in labor reflects on the overall project cost.
2. It Maximizes Space Usage
Since post-frame homes don't require interior support walls, this leaves lots of large open spaces. It also allows you to have larger openings for doors and windows. If you plan to have large halls for living rooms, a post-frame home is perfect for you.
3. It Gives More Flexibility as to Interior Design
Aside from making your space look bigger, the large open spaces also give you flexibility when it comes to interior design. You can make it look like a rustic barn house to complement the exteriors. Or give it a modern farmhouse vibe to contrast the rustic exterior. It's basically a DIYers paradise.
But know that this flexibility is a double-edged sword. Most post-frame home contractors only build the shell. So you'll have to find another contractor for the interiors. Or you can also do it yourself if you have the time. Either which, it won't be cheap as decorating large open interiors tend to require more materials.

Disadvantages of a Post Frame Home
While there are several pros to opting for post frame homes, there are a few cons too. This includes:
1. Permits Can Be Hard to Secure
Like all other construction projects, you also need to secure a permit for your post-frame home. But depending on your location, getting one can be complicated and very confusing.
Every town and county has different rules and requirements when it comes to issuing building permits. But it ultimately boils down to the intended use and location of the structure. Some counties also generally don't grant permits to pole barn structures.
So before imagining your dream post-frame home, be sure to check with your local building office first.
2. Most Banks Won't Appraise It
Even if you have no plans to sell your dream home in the immediate future, almost every homeowner is concerned about the market value of their home. This is especially true if you're anticipating using it as bank collateral at some point.
Unfortunately, most banks and lending institutions don't know how to assess the value of post-frame homes. So you'll most likely have a hard time using it as collateral, much more selling it at some point in the future.
3. Post Frame Homes Don't Have Footers
Since the columns are buried directly on the ground, post frame construction typically doesn't use concrete footers. As such, there's always the risk that the concrete slab can move or heave around the edges especially true during winter. When this happens, the interior walls may shift too and ruin the drywall finishes.
4. You Won't Be Able to Have a Basement
Technically, you can still have a basement but it's not really practical. Since basement walls are typically made from poured concrete, they're not really suitable for post frame home designs. Installing a basement on your post frame home will only end up costing more than traditional home construction. In short, if you go for a post frame home, you can say goodbye to your dream of having a basement.
Should You Opt for a Post-Frame Home?
At the end of the day, the decision of whether to go for a post frame home or stick to traditional home construction methods is entirely up to you. In theory, post frame homes are generally cheaper. But this still depends on your home design and the place where you'll put up your home. If your area is prone to extreme weather conditions, make sure that your design is suitable for changing weather. And if you're planning to mortgage your home, be sure to check with your bank first.
Overall, a post frame home is a great choice if you're looking for a cheaper home with huge interior spaces. But as with any construction endeavor, be sure to talk to a professional first.
Hire The Timber Experts For Your Next Project
Vintage & Specialty Wood should be your source of the highest quality timbers from around the world. When it comes to fabricating and installing reclaimed wood or specialty wood products in your home, we don't cut corners. We offer many reclaimed wood and specialty wood products such as Douglas Fir, white oak, and much more. We also offer timber framing and wood flooring services as well. Contact our team today to speak to a timber expert about what Vintage & Specialty Wood can do for you.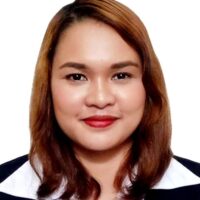 About The Author
Judy Ponio is a professional writer and SEO specialist. She works hard to ensure her work uses accurate facts by cross checking reputable sources. She is the lead author for several prominent websites covering a variety of topics including law, health, nutrition, and more.