A Quick Guide to Planning Your Very Own Outdoor Fireplace

Published September 11th, 2020
If you're looking for ways to upgrade your otherwise boring backyard to something Instagram-worthy, an outdoor fireplace is a nice addition.
And why not?
Cuddling next to a fireplace is a dream for many, particularly during winter. Aside from providing warmth, it's also a great way to bring the family together. Or you can just sip tea and enjoy the comforting stillness of being alone. Plus, you'll be treated to nature's splendid views.
Unlike indoor fireplaces, outdoor ones can also double as a barbecue pit and cookout stations. It's like hitting two birds with one stone.
But building your own outdoor fireplace can be a bit tricky. If you're not much of a builder, better hire a professional. It may cost more but at least you'll be assured that it's neatly done and, above all, safe. Remember that we're talking about a potential fire hazard here.
If you've got some construction knowledge, however, here's a quick outdoor fireplace plan you can follow.
Store-Bought or Build Your Own?
One of the first things you need to consider when planning an outdoor fireplace is whether to buy a pre-fabricated one or make your own.
Buying a pre-fabricated fireplace from the store is easier. It's also a lot faster to install. But this option leaves little room for customization. Besides, there's always the possibility that it won't fit in your backyard.
Building your own fireplace, on the other hand, gives you more freedom as to the size, design, and even the materials used.
Location and Permits
If you've got a huge backyard, choosing where to put your fireplace is essential. Obviously, it's a lot more convenient to place it adjacent to your house rather than on the far side of the fence. But if the view is infinitely better on the latter, then by all means.
Don't forget to check your local codes and restrictions. Some places require you to obtain a permit before you can build an outdoor fireplace. Usually, you just have to install a spark arrestor. But in some states like California, open fires are not allowed.
Materials You'll Need
Obviously, fireplaces must be constructed out of fireproof and heat-safe materials. This includes bricks, blocks, concrete, or stone for the exterior. Depending on the size and design of your fireplace, you may also need to use cinder blocks for support. While the firebox (where the burning actually happens) has to be made out of steel or fire-rated bricks that can withstand very high heat.
If you're planning a traditional fireplace with a chimney, you may have to install a fire-rated flue pipe. It will run from the top of the firebox to the top of the chimney.
Among the tools you will need are:
shovel

dead blow hammer

hammer

2 ladders (min. of 6 feet)

a square tool (large)

caulk gun

torpedo level

4-foot level

trowel (especially if you're working with concrete)

Size
How big you want your fireplace is all up to you. If you're buying a pre-fabricated one, the size is usually fixed. But if you're making your own, make sure to consider how big your area is.
In general, outdoor fireplaces can be as small as 2 feet deep and 3 feet wide with a 4 feet tall chimney. But it can also be as wide as 15 feet with a depth of 4 feet and as high as 15 feet. While fireboxes can range from 24′ x 24′ x 16 and 48′ x 32′ x 18'.
Gas vs. Wood
Both gas and wood has its own benefits and disadvantages. Some would say they prefer the convenience of gas while others like the rustic vibes of burning woods on a grate.
Obviously, gas is easier to control than wood. Just one turn of a knob or press of a button and a fire will start blazing. But it is also riskier. We all know what amount of damage gas leaks can do. Besides, if you use gas, your fireplace has to be closer to your house. Or else, you'll have to install a longer gas pipe which makes it more expensive.
Woods, on the other hand, are considerably cheaper. Especially if you live in a densely-wooded area. But it can be a lot of work just to get the fire going. For one, you have to make sure your firewoods are all dry. Then there's the process of actually starting a fire itself. It can take anywhere from several minutes to almost an hour before you can enjoy a blazing hot fire. And that's not counting the burns and coal stains that you'll get in the process.
Components
An outdoor fireplace has 3 main components: base, firebox and chimney. The size of the base and chimney will depend on the size of your firebox.
The base refers to the reinforced concrete slab that supports the entire structure. While the chimney redirects the smoke from the firebox towards the environment. An ideal chimney should be two feet higher than any structure within its 10 feet radius. This will prevent them from being covered in soot.
As to the firebox, you can buy one or have it custom-made. Note that wood and gas fireplaces have different firebox requirements.
Decorations
When it comes to decorating your fireplace, the ball is totally yours. Some people put sofa sets near the fireplace. While others even housed it in a gazebo. You can also do some landscaping to highlight your outdoor fireplace or put it beside your swimming pool for those weekend barbecue poolside parties.
Design Inspirations
Now that you know the basics of building a DIY outdoor fireplace, here are some design inspirations to help you get started:
Hire The Timber Experts For Your Next Build
Here at Vintage & Specialty Wood we take quality seriously. So when it comes to timber framing or selling and installing reclaimed wood we don't cut corners. Contact our team today to speak to a timber expert about what Vintage & Specialty Wood can do for your next project.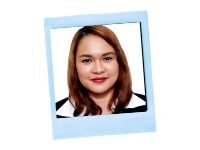 About The Author
Judy Ponio is an avid fan of interior design and wood work. Her experience in carpentry and homes design has led her to becoming a writer for Vintage & Specialty Wood. Take a look at more of her posts on our blog.