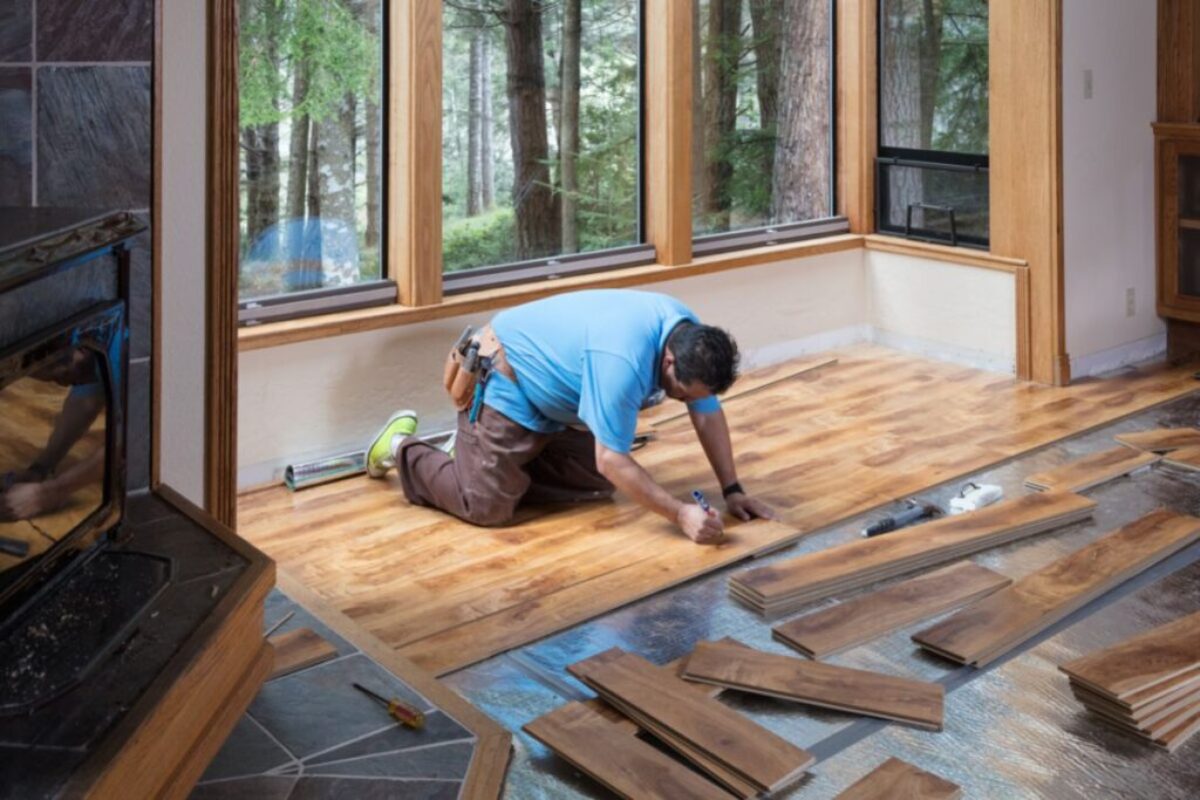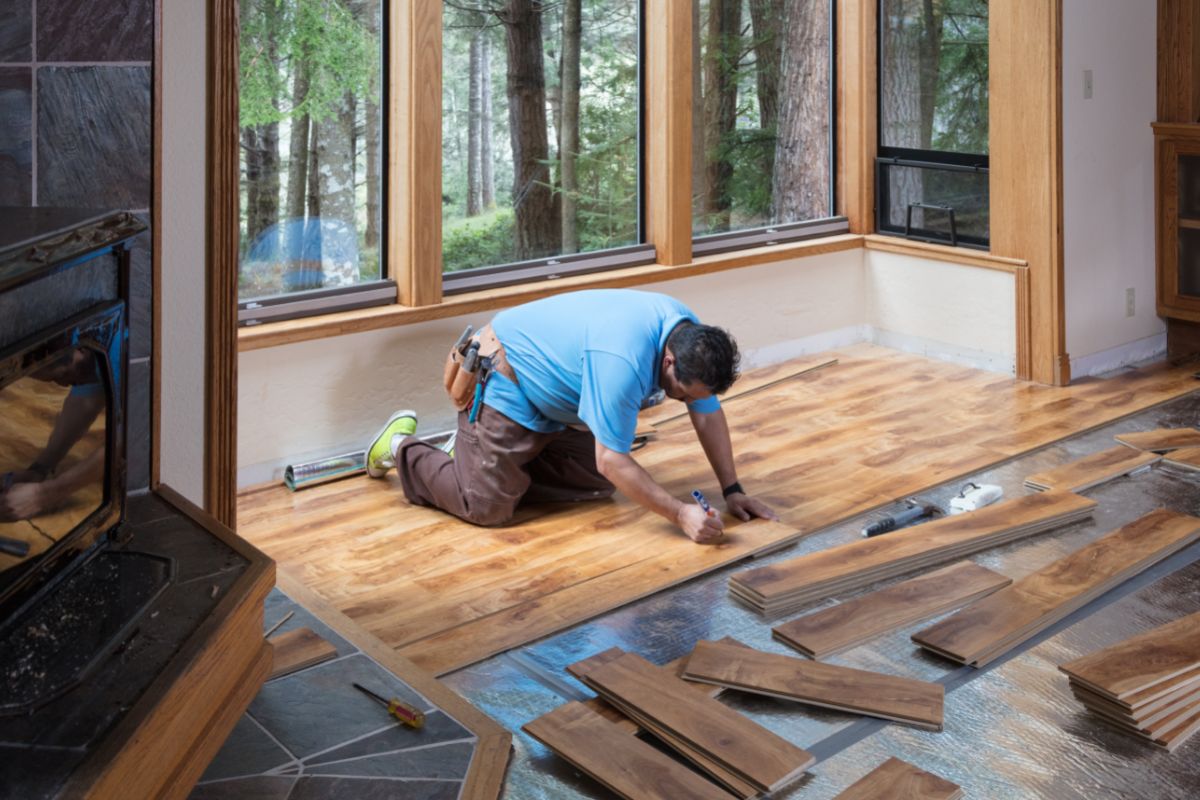 Published Aug. 15, 2022
Filling gaps in hardwood floors may seem like a daunting task. To start, you need to find the right wood floor filler. After that, you'll have to put in the work to fill in the gaps in your hardwood floor.
Luckily, our team here at US Vintage Wood is here to help you out. We've created this definitive guide about everything you need to know about wood filler for floors. That way, you won't be left in the dark regarding the subject and shall get to take action when your hardwood floor needs to get filled in. So without further ado, let's begin!
What Are Wood Fillers For Floors?
As you probably know, wood is a material that contracts and expands due to many factors. 
In some instances, your hardwood flooring can develop cracks and other kinds of damage. To fix this easily, you can utilize wood fillers.
You see, as their name implies, wood fillers fill in cracks, holes, as well as damage caused by wear and tear. Two main kinds of wood fillers are available – putty and wood. Let's talk about each one below:
Putty fillers are great for repairing cracks, holes, and splits. However, they're not suitable if you wish to refinish your floor. How come? Because it's wetter than wood putty.
On the bright side, due to their properties, putty fillers can handle normal foot traffic. In addition to that, since it doesn't fully dry, it handles floor expansion and contraction wonderfully.
The properties of wood filler make it best suited for repairing or refurbishing finished hardwood floors. For those wondering why, a wood filler can be sanded and stained after being applied.
Now with that being said, wood filler isn't as flexible as putty filler. As such, it's best for you to avoid walking on a newly furbished surface until it is completely dry to avoid any problems.
Where Do You Buy Wood Fillers For Floors?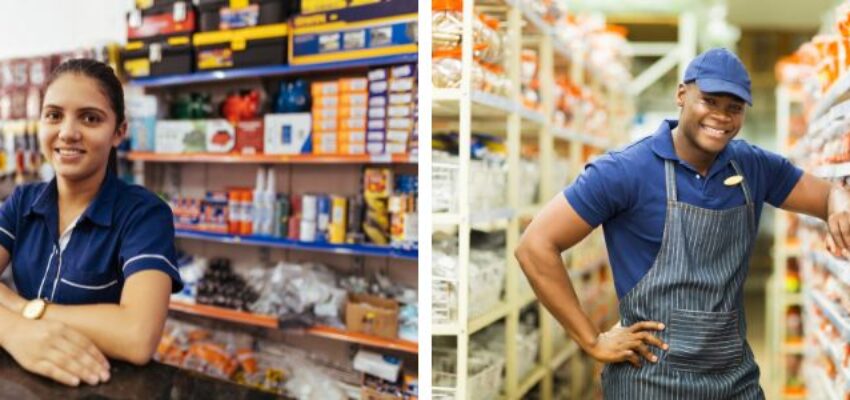 Any hardware store should offer a decent selection of wood and putty fillers. With that said, you can also opt to purchase wood floor filler from online sources. Needless to say, you'll have to wait for the product to be shipped to your doorstep, which sometimes can take lots of time.
Which Kind Of Wood Filler Is Better?
It wouldn't be right to say that putty filler is better than wood filler. The reason for that is that putty fillers are superior at filling gaps in hardwood floors that are old. 
Meanwhile, wood fillers are optimal for making quick repairs to newly-finished floors due to their specific properties.
Putting It All Together
When in doubt as to what kind of filler to use, don't hesitate to get in touch with our experts as we can help you with anything that's related to wood. Our team does not only specialize in repairs. We also take on projects where we shall take care of everything from design to construction and complete realization of your venture for the cheapest price possible.
(Related: The Best Basement Flooring Materials For Your Next Project)
Hire The Timber Experts For Your Next Project
Vintage & Specialty Wood should be your source of the highest quality timbers from around the world. When it comes to fabricating and installing reclaimed wood or specialty wood products in your home, we don't cut corners. We offer many reclaimed wood and specialty wood products such as Douglas Fir, white oak, and much more. We also offer timber framing and wood flooring services as well. Contact our team today to speak to a timber expert about what Vintage & Specialty Wood can do for you.
About The Author
Christian Cruz is an experienced blogger with a deep passion for carpentry and home design. Over the years, Chris has written hundreds of articles on a myriad of topics. As a result, millions of people worldwide have read and benefited from his work.