Heavy Timber Trusses
Hire the expert heavy timber truss builders from Vintage & Specialty Wood, Inc
Here at Vintage and Specialty Woods, we fabricate both structural and decorative trusses. Our services include 3D modeling, shop drawings, field measuring, fabrication, and installation nationwide. We have the most complete selection of both newly-milled and reclaimed timbers too. So if you're looking for handcrafted timber trusses with unbeatable quality and craftsmanship, talk to our timber experts today!
Advantages of Timber Trusses
Needless to say the beauty of heavy timber trusses have been adorned by many for centuries. The majestic beauty of Westminster Hall is a prime example of the age old art of timber frame structural trusses.
Plus, timber trusses are fabricated in an actual workshop. This ensures high-quality control which results in more uniform-sized timbers that can provide the necessary structural integrity. It also eliminates most on-site framing problems.
Aesthetic Freedom
Because timbers come in a wide variety, you'll have more freedom to experiment with the trusses' aesthetics. If you're aiming for a traditional timber frame house or barn or a more contemporary feel wood specie selections can help create a feel just right for your project. If your building's design requires a more rustic look, you can always opt for reclaimed woods. Your creativity is the limit.
Versatility
Timber trusses can seamlessly blend with any construction material. Plus, they eliminate the need for internal load-bearing walls creating wide-open spaces. This gives architects and interior designers more creative freedom to move or twist things around.
Sustainability
Unlike metal, timber is a renewable material. Plus, they have excellent thermal properties. This means they don't heat or cool down fast thus consuming less energy.
Contact our team today to inquire about our heavy timber trusses building services. We have the timber experts you need to design, fabricate, and install premium quality wood for your next project.
Common Types of Timber Trusses
Because buildings vary in structure and design, timber trusses also come in different types. The most common ones are, with very brief description.
1. King Post
This is one of the most simple types of timber trusses. A king post is characterized by a single vertical post at the center of the truss. This post connects the ridge board and the tie beam giving stability to the structure. King post trusses are typically used in conjunction with other heavy timber trusses.
2. Hammer Beam
Hammer beam timber trusses are comprised of short horizontal beams that are attached to the ceiling's main rafters. This type of timber truss originates from medieval England and is commonly found in churches. However, they have significantly risen in popularity for residential buildings in recent years.
3. Queen Post
Just like the raised tie truss, a queen post truss has a center post with struts on each side. The only difference between them is the queen post has a lower tie beam.
4. Arch Timber Truss
As the name suggests, an arch timber truss has an arched tie beam giving it an "A-shaped" appearance. The rafters are also typically linked by a collar beam supported by braces on either side.
5. Scissor
If you're going for a vaulted ceiling, scissor trusses are usually recommended. They're distinguishable by the angled beams that replaced the usual tie beam.
6. Girder
A girder truss has both a top chord and a bottom chord separated by diagonal and vertical beams forming a series of small triangles.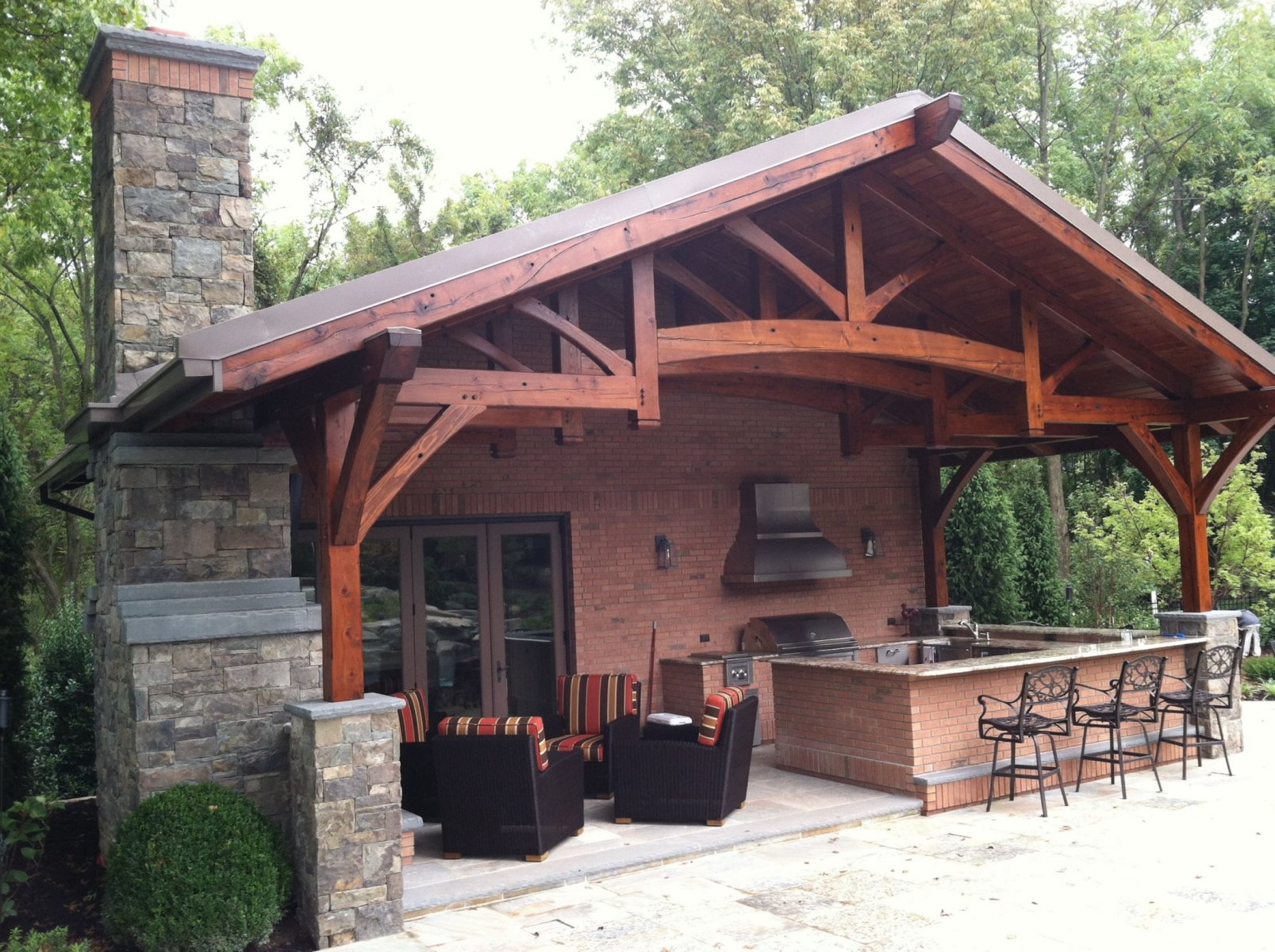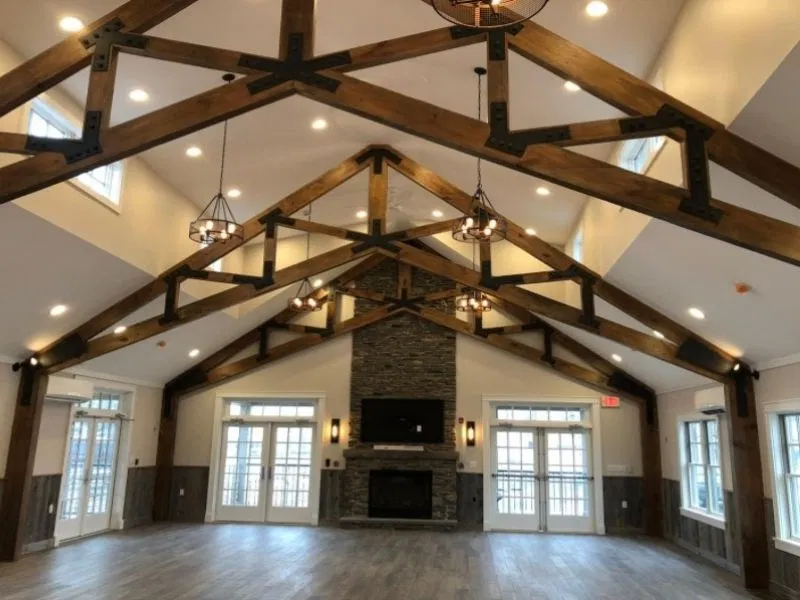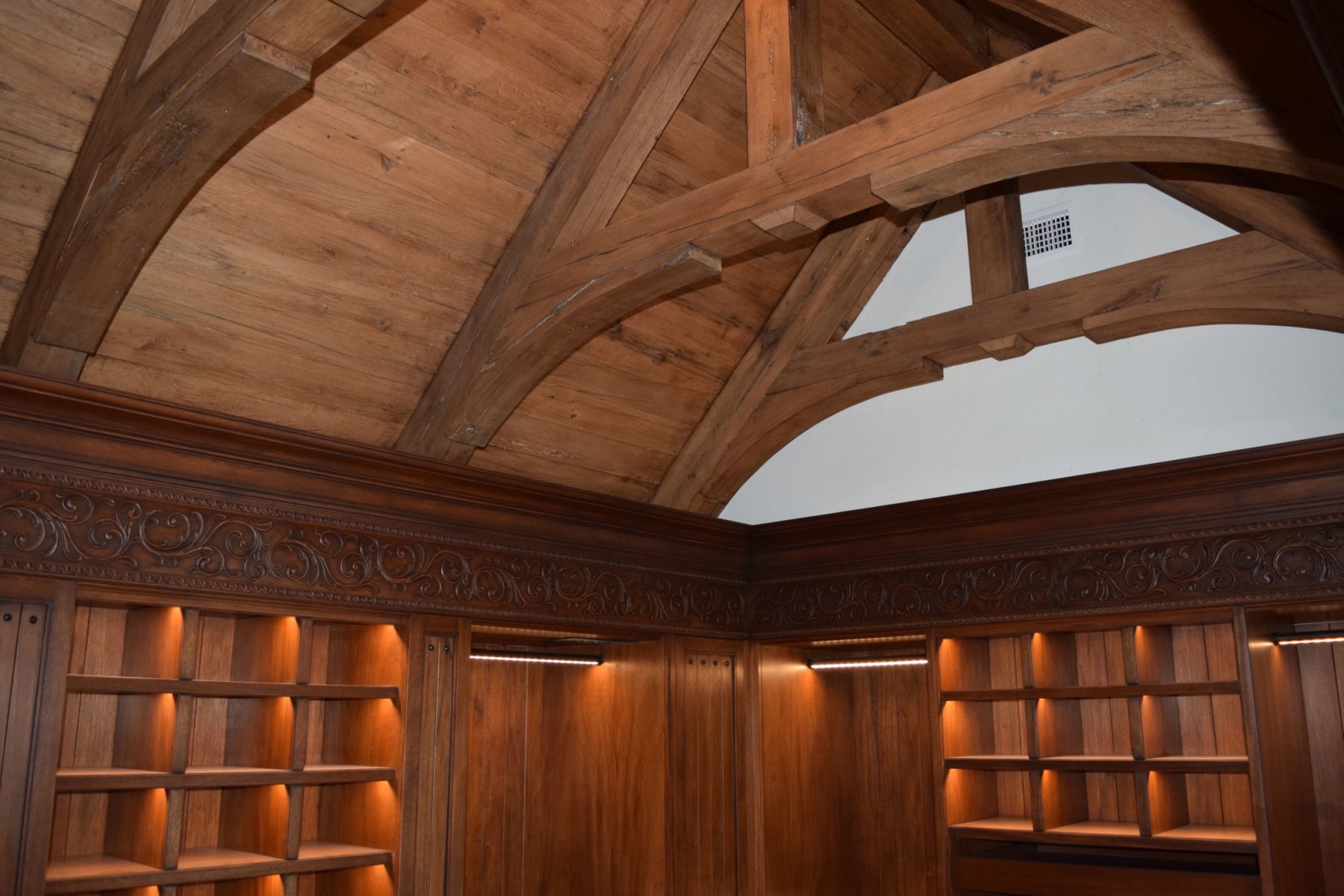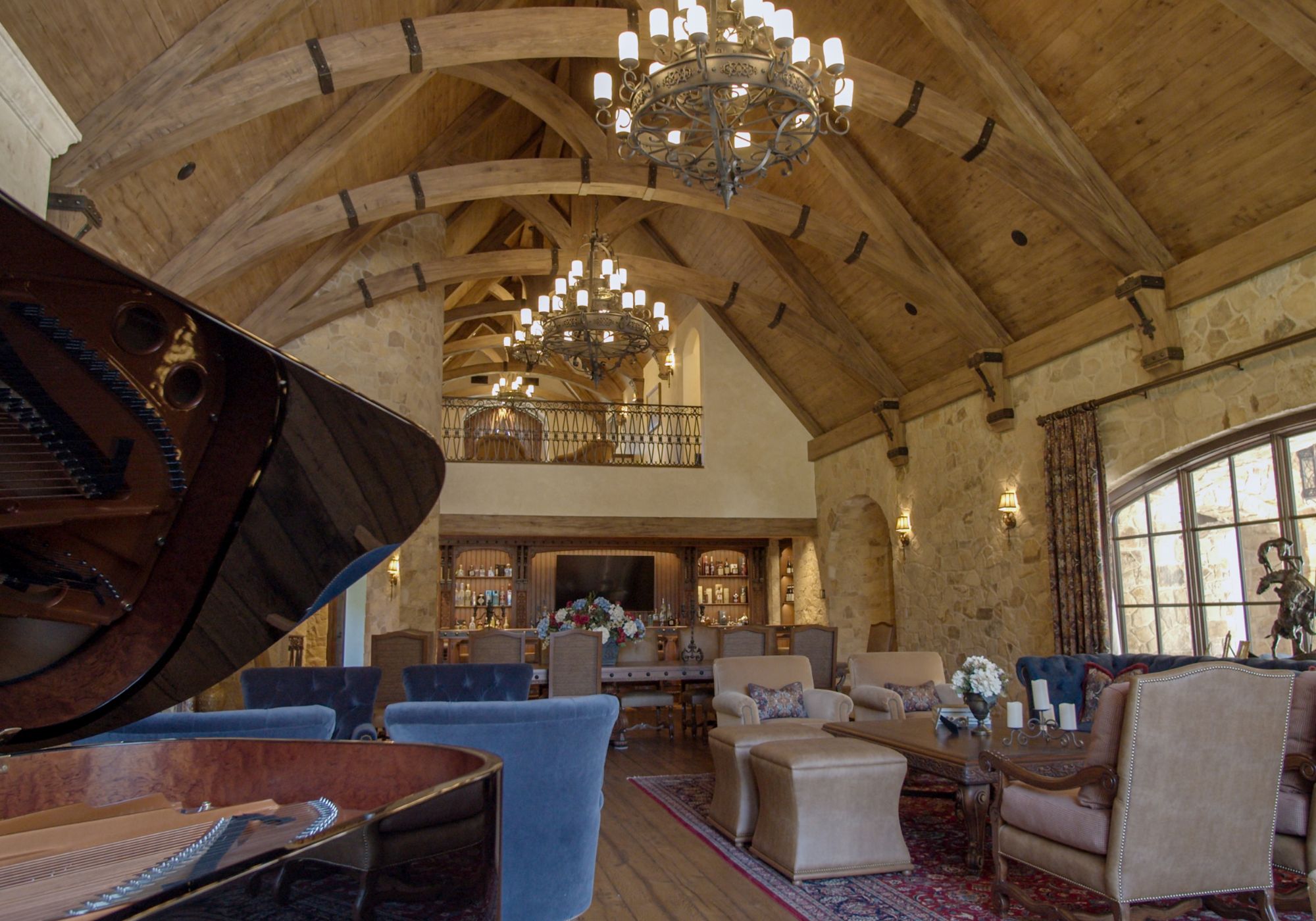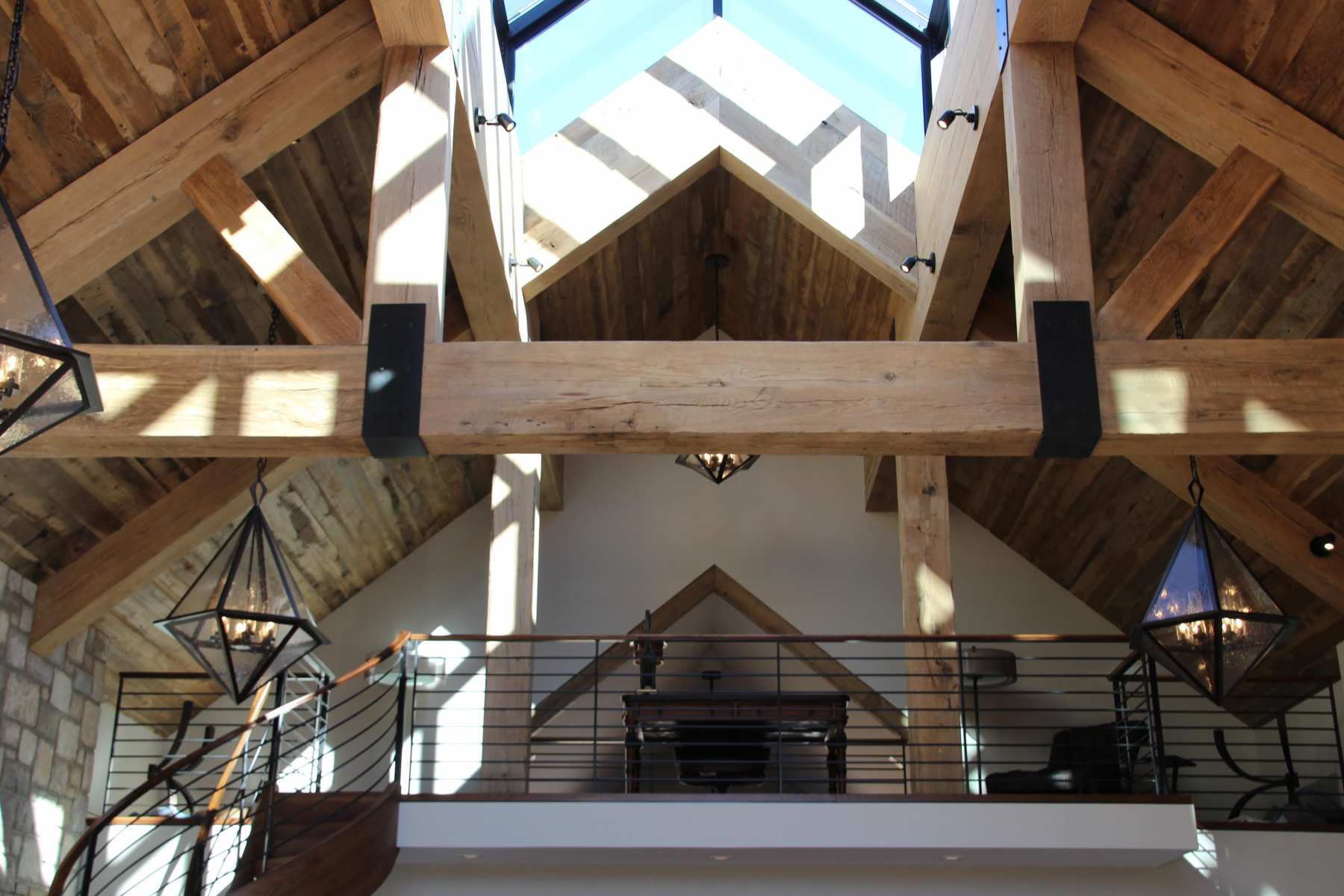 Decorative vs. Structural Trusses
As their names suggest, decorative trusses are there for decorative purposes only. While structural trusses are designed to provide structural support.
Decorative trusses will be built to appear to be structural and holding the roof up.
There is more latitude in design with decorative trusses as they don't need the engineering process of live and dead loads calculated. Decorative trusses need to only hold themselves up and are often supported by the structure above.
There's no need to consider their load-beading capacity or their structural integrity. You can use as many or as few timbers as your design calls for.
Structural trusses, on the other hand, require engineering calculations for gravity and lateral loads. Wood to wood connection details and post base connections are key components to the design and how the structure will perform in it's geographic region.
All the materials being used are calculated into the dead load including different roofing materials.
Whether you need decorative or structural trusses, we can help you get the right timber for your project. Just provide us with the details and our timber experts will take care of the rest.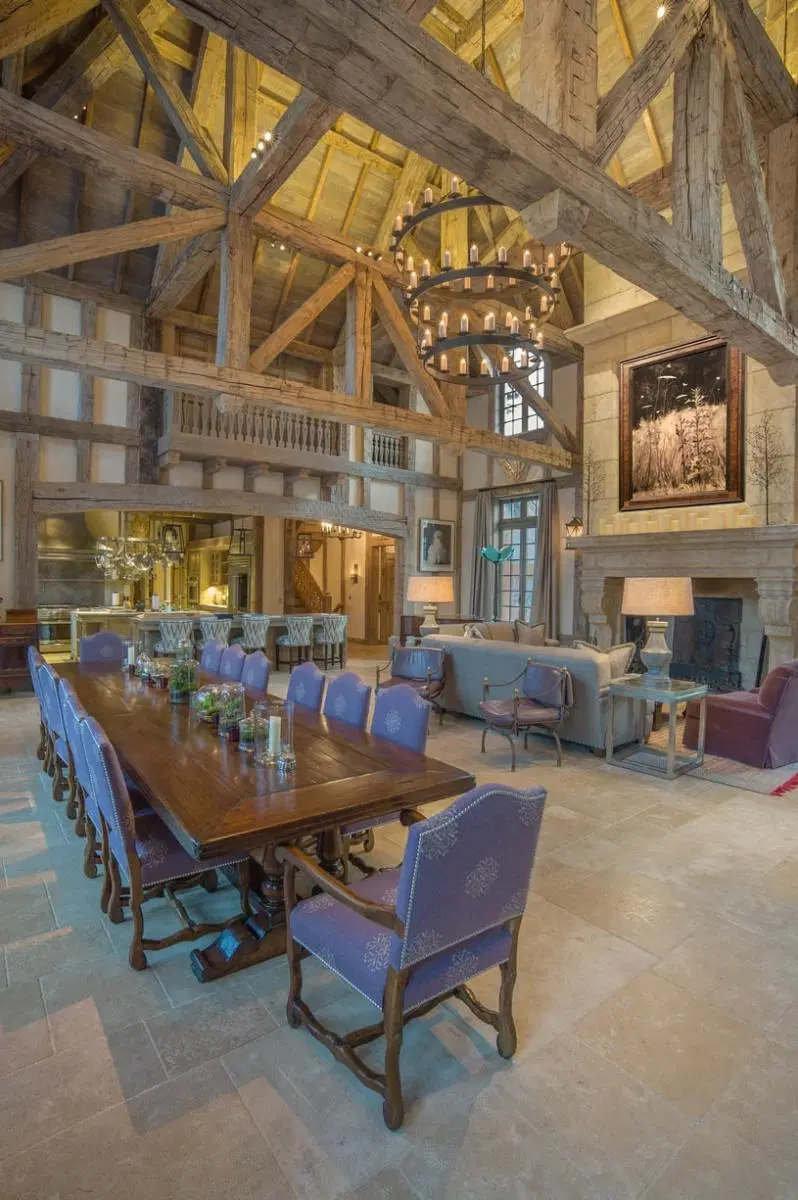 Frequently Asked Questions
Are trusses stronger than rafters?
In a technical sense, trusses are stronger than rafters because they can have the same load-bearing capacity as rafters but with fewer materials. Plus, with trusses, the load is distributed to every component making the structure more stable.
What is the strongest roof truss design?
The "strongest" roof truss design depends on the design of your building. There's no roof truss design that's inherently stronger than the other. The roof truss design that works for your neighbor's house will not necessarily work for yours unless you have identical house designs.
What type of timber is used for trusses?
Heavy Timber Trusses are typically made with Douglas Fir, Oak, and many species and textures of reclaimed wood.
How much do timber trusses cost?
The cost of timber trusses can vary widely depending on the truss design, the timber species used, and the size and span of the structure. For a more accurate estimate, contact us for a custom quote today.
Take a look at some of our finest and most recent projects.
SPECIALTY AND RECLAIMED WOOD PRODUCTS & Services
We have the inventory and timber experts you need to create an extraordinary timber experience in your next project. Contact us today to inquire about your project needs and learn why Vintage & Specialty Wood is the right choice for all your reclaimed and specialty wood needs.
Our team of timber experts can design, fabricate, and install premium timber products for your next project.
Call Us Now: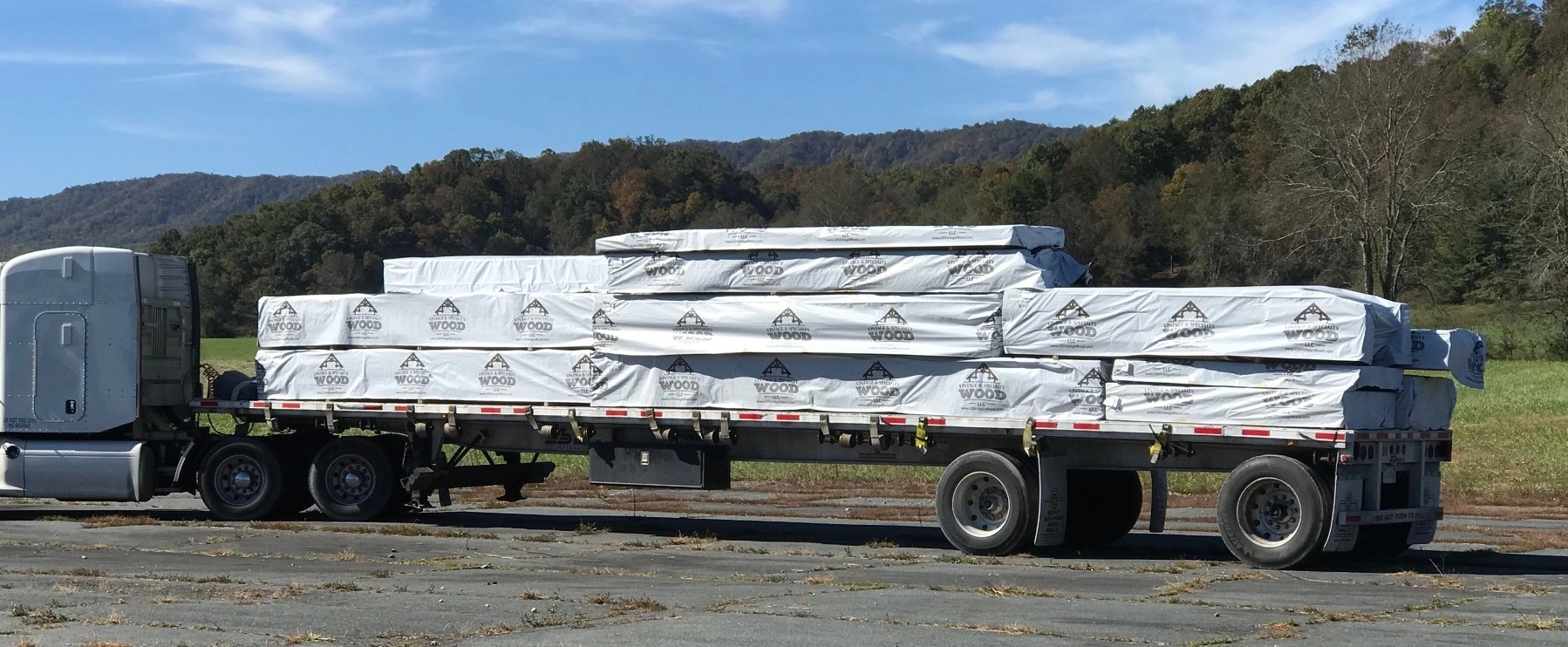 Contact Us Now
Request a consultation or ask us a questions.