New and Reclaimed Barn Siding
Reclaimed barn siding and newly aged grey board, available from Vintage & Specialty Wood, Inc
New and Reclaimed Barn Siding
Recreate the perfect barn wood look with our newly-aged and reclaimed barn sidings. Exposed to the elements, these woods have aged and weathered naturally giving your home that timeless, rustic aesthetics you've always dreamed of.
Species Available
Reclaimed – Sold as mixed softwood.
Newly Aged – All white pine.
Sizes & Lengths
Widths: 6″ to 12″ wide
Lengths: 3'0″ to 14'0″
Kiln Drying
Kiln Dried to 6 to 8 percent.
Color Options
Reclaimed
All shades of grey (no brown no black)
All shades of grey (including some black)
Mixed grey and brown
All Brown
Newly Aged
Milling options:
Available natural as it comes off the barn 3/4″ to 4/4″ thick x random width and random length.
Back planed to even thickness
Straight line ripped.
Shiplap profile
All material is end trimmed.
Contact our team today to inquire about our products and services. We have the inventory and timber experts you need to design, fabricate, and install premium quality wood for your next project.
Example of all shades of grey timber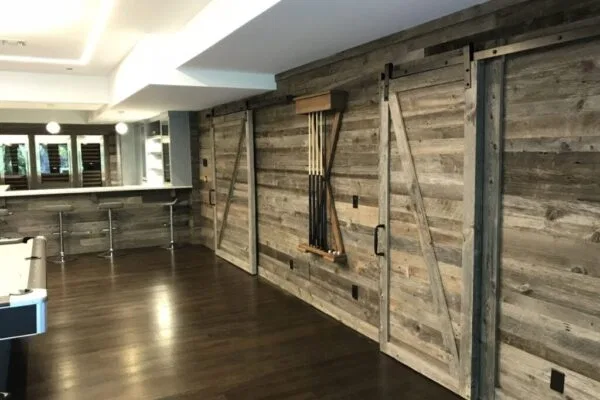 Example of all brown barn siding
Reclaimed Barn Siding
Just as its name suggests, reclaimed barn sidings are boards and planks that used to form part of the interior and exterior walls of old barns. Having braved all kinds of weather for more than a hundred years, these planks have that naturally distressed look typical of century-old woods.
Since each plank has different levels of exposure, no two barn sidings are exactly the same – even those from the same barn. Their coloring usually depends on their species, the barn's location, and whether or not it's covered in ivy or exposed to the sun. Certain parts of the barn also tend to be more exposed to harsher weather conditions leading to a more weathered look.
Exterior wall sidings typically have a more distressed look with occasional traces of red or white paint. While interior sidings may range from chocolate brown to sandy brown with fewer signs of wear and tear. The number and placement of nail and screw holes, knots, and dents also tend to differ for each board.
We carefully examine each board to ensure only the best quality boards are picked. They are then denailed, and power washed to get rid of accumulated dust and grimes. We also kiln-dry them at 6% to 8% to remove moisture and any potential bugs.
Newly-aged Grey Board
If you're looking for weathered barn boards with a more uniform coloring, our newly-aged grey boards are perfect for you.
To recreate the naturally distressed look of reclaimed woods, we put newly felled white pine boards in a field. There, they're left for 4 to 6 months to naturally age in the sun. After which, they're kiln-dried at 8% to 10% to remove moisture and any potential bugs. This results in gorgeously aged boards circular sawmarks texture.
Our newly-aged barn boards were born out of requests for a more monochromatic silver grey color from builders, architects, and designers. Because of their aesthetics, they're typically used as unique accent walls or ceilings.
Can't decide between newly-aged and reclaimed barn boards? Let our team of professionals help you. Just tell us your needs and we'll take care of the rest. Talk to us now!
Take a look at some of our finest and most recent projects.
SPECIALTY AND RECLAIMED WOOD PRODUCTS & Services
We have the inventory and timber experts you need to create an extraordinary timber experience in your next project. Contact us today to inquire about your project needs and learn why Vintage & Specialty Wood is the right choice for all your reclaimed and specialty wood needs.
Our team of timber experts can design, fabricate, and install premium timber products for your next project.
Call Us Now: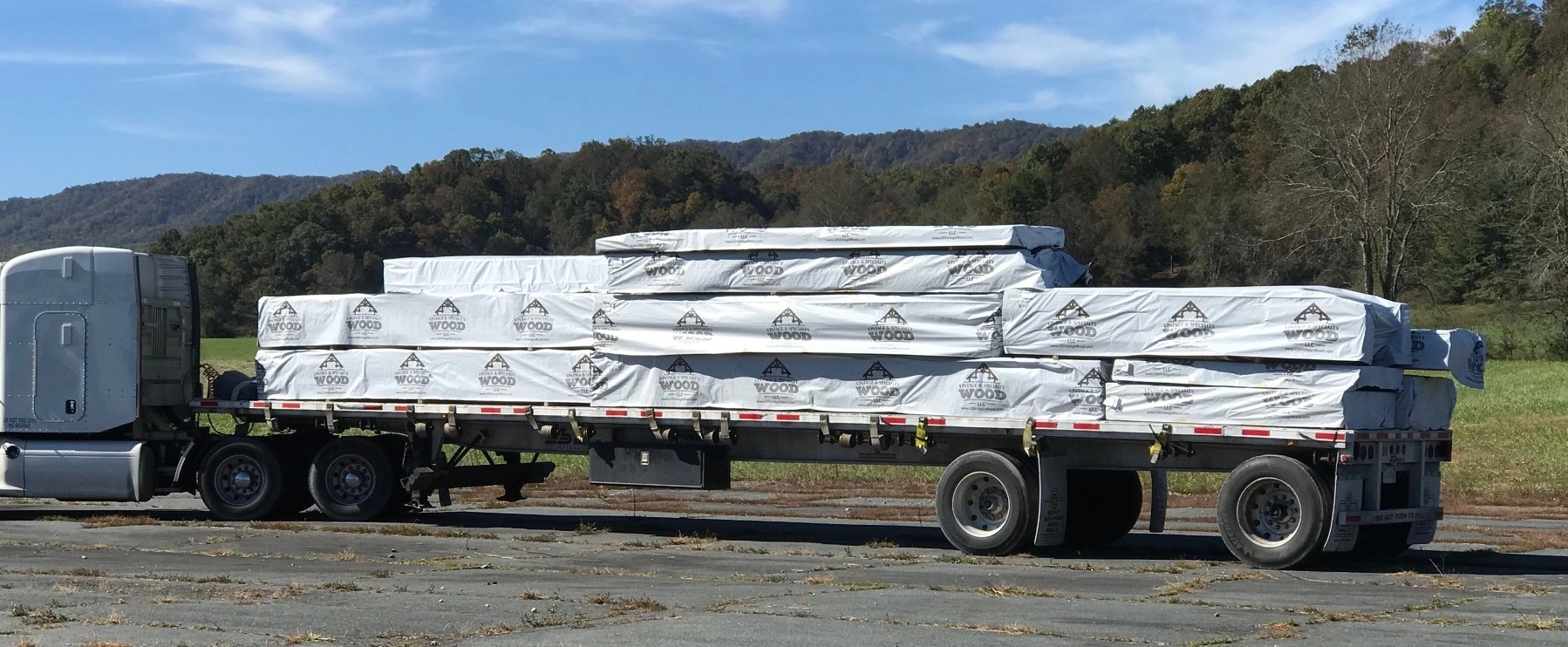 Contact Us Now
Request a consultation or ask us a questions.